Your semester at WU from start to finish
Congratulations, you've been nominated! What next?
Your home university has to nominate you for an exchange semester at WU. After you've been nominated, you will receive your nomination letter from your home university, as well as a welcome email from your regional coordinator here at WU to inform you about the next steps. You do not have to take any action yourself before you receive this email. However, it can be a good idea to start familiarizing yourself with housing options, insurance, and entry regulations (see below).
Nomination letter
You will receive your WU nomination letter, which includes the login data you need to use WU's electronic services and Wi-Fi network, such as your WU email account, the LPIS system (to sign up for courses), etc. from your home university. Please note that your login information will only be activated a few weeks before the beginning of the semester. We recommend that you set new personal passwords in the Controlpanel.
Welcome email
For an exchange in the winter semester, you should receive the welcome email in the first week of May; for the summer semester, it will be sent in the first week of November. It includes a comprehensive pre-arrival guide, which you should read carefully since it includes information about your stay, the pre-enrollment, your Letter of Acceptance, orientation activities, and course registration.
Prepare for your arrival
Visa and entry formalities
If you need a visa, make sure to allow plenty of time for processing when you apply. Please read our page on visa and entry regulations to find out whether or not you need a visa.
Make travel arrangements and book your accommodation and orientation activities
To help you get off to a great start on your exchange, WU offers an Orientation and Cultural Program and/or a pre-semester German language course.
To complete your enrollment process and get your student ID card, you will have to attend our mandatory Welcome Days. We offer two dates before the beginning of the semester: The first date is for all students attending either the Orientation and Cultural program and/or the pre-semester German course; the second is for all other students. Please keep the registration deadlines for the orientation activities in mind.
When booking your housing and making travel arrangements, please keep the dates of the Welcome Days in mind. Check out our accommodations section for more information on which housing options we recommend.
OrientationDates and deadlinesACcommodation
Find out whether you need health/travel insurance
For more information on your options and our recommendations, visit our health care and emergencies section.
Course registration
You will receive information on when and how to sign up for classes by email. Make sure to head over to our academics section to read all about when and how to sign up for classes.
Sign up for the Buddy Program
After you have signed up, the Erasmus Buddy Network will match you with a WU student who is your first contact person in Vienna and can help you with all your questions before your arrival and during your exchange semester. You will be sent an email invitation to join the program a few months before your exchange semester at WU begins.
WU email account
In order to be able to study successfully at WU, you will need to activate your WU email account. You can find your login data on your nomination letter (student ID number + password). Please note that your login information will only activated a few weeks before the beginning of the semester.
Please check your WU email inbox on a regular basis or have your emails forwarded to your personal account, as all important information concerning your courses and other matters will be sent only to this email address as soon as you have access to it.
If you want to change your account password or Wi-Fi password, you can set a new password in the Controlpanel.
As soon as you have a WU email account, you are automatically subscribed to WU's four mailing lists for students. To unsubscribe from the optional lists, click on the 'unsubscribe' link at the bottom of one of the emails.
Arriving in Vienna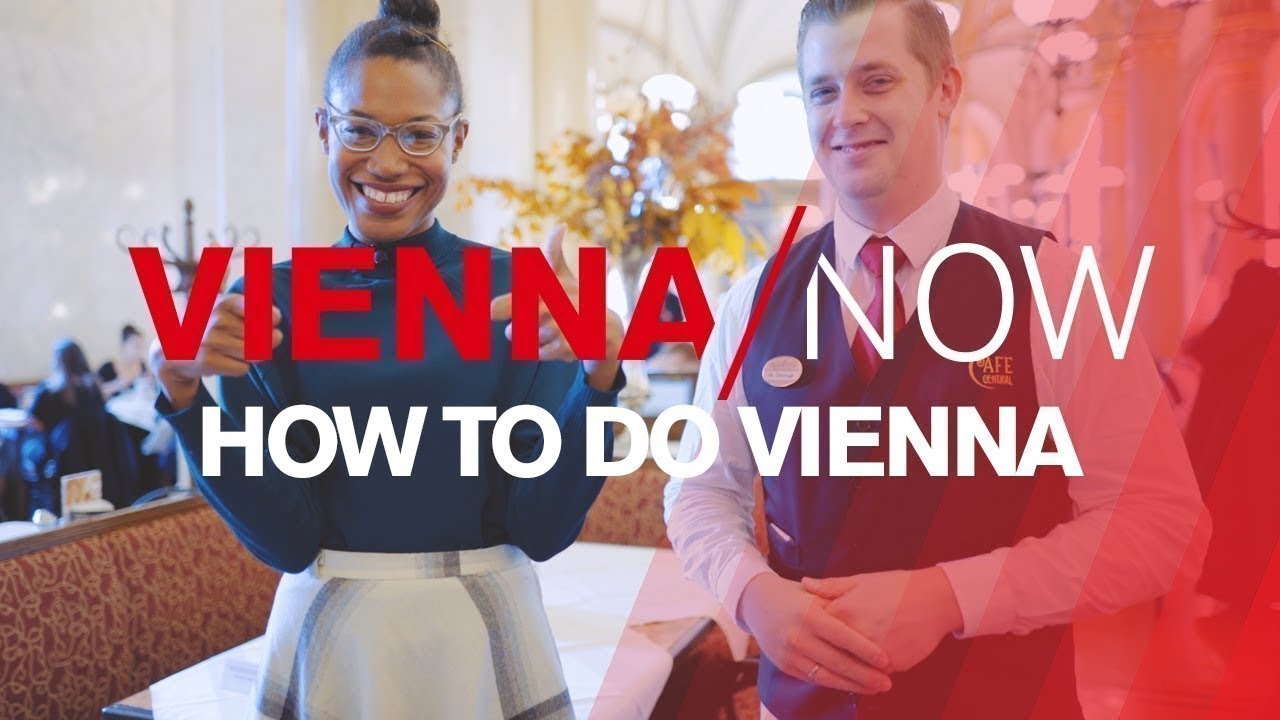 How to do Vienna | VIENNA/NOW
Getting to the city from VIE airport
The Vienna International Airport (VIE) is approximately 16 km to the east of Vienna in Schwechat. The quickest and easiest way to get to the center of Vienna from the airport is by public transport or by taxi. If you have signed up for the Buddy Program, you can arrange for your buddy to pick you up from the airport.
Rail Jet (Austrian Federal Railways - ÖBB) - €4.20
Bus (Vienna Airport Lines) - €8
CAT (City Airport Train) - €11
Airport Taxi (advanced booking) - €33
Taxi - around €45
Housing - collecting your keys
Depending on the date and time of your arrival, you may need to make special arrangements before arriving in Vienna for collecting your keys and/or moving into your room. The OeAD housing office is closed on weekends, as are most other residence hall reception desks. If you are arriving on a weekend or after office hours, please arrange for someone else to pick up your keys. If you stay in private accommodations, you and your landlord are responsible for making arrangements for your arrival and/or the handover of keys. If you signed up for the Buddy Program, your buddy may be able to pick up the keys for you in advance.
Getting around Vienna (public transportation student ticket)
Vienna has an outstanding public transportation network. Buses, trains, streetcars, and subway lines will take you almost anywhere in the city in no time at all. Therefore, we strongly recommend purchasing a student semester ticket.
The student semester ticket is valid for a whole academic semester and, with Vienna registered as your primary residence, costs €75 for students under age 26. For students under age 26 who do not have Vienna registered as their primary residence, the semester ticket costs €150. Unfortunately, semester tickets are not available to students over the age of 26.
To buy a semester ticket at the reduced price, you need to bring the following documents when purchasing the ticket: valid student ID card, and enrollment confirmation from WU*, confirmation of residence registration (see below).
*Usually you need a valid student ID card and enrollment confirmation (see a sample here) to purchase a ticket. However, at the "Praterstern" subway station, WU's Letter of Acceptance will be accepted as a substitute.
Registration with local authorities
Residence registration for all incoming exchange students
Within three days after arrival in Vienna, students must register with one of the Registration Offices (Meldeamt), which are located in the Municipal District Offices (Magistratische Bezirksamt). Please find your closest Registration Office online.
To register, students need their passport and a registration form (Meldezettel), which can be downloaded from the internet, signed by their landlord. If you stay in one of the student residence halls, you will receive the signed form at the reception desk of your dorm or housing office. Click here to see how to correctly complete the form.
Do not forget to deregister with the Austrian authorities (Magistratisches Bezirksamt) before you leave Vienna. This has to be done in person not more than three days before your departure. In case you are staying in one of OeAD's student residence halls, it is necessary to give proof of your deregistration to OeAD in order to receive the refund of your deposit.
Registration with MA35 - only for EU/EEA or Swiss nationals
EU/EEA and Swiss nationals require a confirmation of registration (Anmeldebescheinigung) if they reside in Austria for more than 3 months. In Vienna, these applications must be submitted to Municipal Department 35 (MA35). This registration is required in addition to the residence registration (Meldezettel) and may be subject to fines in case of non-compliance. For more information and a list of documents needed, please read the information provided by MA35.
You may deregister with the MA35 when you leave Austria, but it is not mandatory. Please note, however, that you absolutely have to deregister your primary residence at the registration offices (see above) when you move back home.
Start your semester at WU
Get the formalities out of the way
At themandatory Welcome Days at the beginning of your stay you will complete the enrollment process and get your student ID card.
Please note: If you signed up for the Orientation and Cultural Program and/or the pre-semester German language course, please come to the first session of Welcome Days. All other students are required to attend the second date (see dates and deadlines).
You will need your ID card to use the library services, pay for your meals in the cafeteria, and get student discounts on many attractions around Vienna. Payment of the mandatory students' union fee, which is approximately €20, is part of the enrollment process. Please note that you have to pay this fee before the respective deadline each semester, otherwise your lecturers cannot grade you and you will not receive a transcript!
If you need any signatures or documents (e.g. Learning Agreement, Confirmation of Stay for Erasmus+ students) from your regional coordinators at WU, drop by the International Office during our coordinators' consultation hours as soon as you arrive to get all paperwork done.
consultation hoursHow to complete your Learning Agreement
Open a student bank account
Once you have completed the enrollment process and have registered your residence in Vienna, you will be able to open an Austrian bank account. Student bank accounts, also available for exchange students, can be opened at almost any bank and are generally free of charge.Usually, you need the following documents to open a student bank account:
Passport

WU student ID card

Confirmation of residence registration ("Meldezettel")

Separate passport photo
The process and required documents may vary depending on which bank you choose.
Finding your way around WU Campus
This map shows the location of our campus in Vienna. The university is located in Vienna's 2nd district at Welthandelsplatz 1, 1020 Vienna in between two subway stations and right next to Vienna's well-known "Prater" park, easily reachable using the city's excellent public transport system.
Aside from our four different library branches (see below) and study spaces in all our buildings, you also have a number of oportunities to grab a bite to eat between classes:
Sign up for Tandem Learning
The Tandem Learning Program offered by the Raiffeisen Language Resource Center is a great way to supplement your language learning. In this active cultural and linguistic exchange, students with different native languages and countries are paired up with speakers of other languages to teach and learn from each other. The program is free of charge and open to WU students and incoming exchange students each semester.
For more information, please talk to the LRC staff.
Successful semester at WU
Health care and emergencies
Should you get sick or become injured during your stay, we have compiled some useful information for you about health insurance, how to find a doctor in your area, and which numbers to call in case of an emergency.
WU email address
Remember to check your WU email address reguarly, as your lecturers as well as the International Office will only contact you on this account during your stay.
Academics
If you have any questions about your course selection, academic conduct at WU, or the tools and services available to you as WU students, please head over to your academics section.
Go Global - WU's exchange fair
Each October, the International Office organizes an exchange fair so WU students can find out more about our partner universities and talk to incoming exchange students and former outgoing students about studying abroad. As incoming students, you have valuable knowledge about your home university to offer, and we would love you to represent your home university at our fair. See below for information on when and how to sign up.
Go Global
Required documents
Students need to make sure to come to WU's International Office in due time to have all the documents required by their home university signed. For Erasmus+ students: If your course selection changes during the semester, make sure to fill out the "During the Mobility" section of your Learning Agreement and have it signed by our coordinators during consultation hours.
consultation hoursHow to complete your Learning Agreement
ÖH - Austrian Students' Union
ÖH (Österreichische Hochschüler*innenschaft) is the Austrian National Students' Union. Its members act as political representatives and the union provides various services for students, including a variety of student discounts. In Austria, each university has its own students' union representing its students' interests.
Once you have paid the Students' Union dues of around €20 at your enrollment, you automatically become a member. The union membership includes accident insurance coverage for your way to and from university (see here for more). ÖH WU also organizes social events and activities as well as trips in Austria and abroad.
Email: beratung@oeh-wu.at
Telephone: +43 (1) 31336 5400
Internships
If you want to try and find an internship during the holidays before or after your exchange stay, please make sure to carefully research the labor market regulations that apply to you. We have compiled some information on this for you on our Internship page
Share your experience in Vienna on Instagram!
Tag your Instagram posts with #WUInternational and submit your pictures - we will share the best ones on our account @wuinternationaloffice!
Things to do before you leave
There are a couple of things to take care of before you leave Vienna to ensure a smooth departure:
Required documents
Students need to make sure to come by WU's International Office in due time to have all the documents required by their home university signed.
For Erasmus+ students: Make sure you have all the signatures you need on your Learning Agreement, as well as on your Confirmation of Stay/Certificate of Departure. You need to come to your coordinator's office with the printed document within a week before or after your last class or exam.
consultation hoursHow to complete your Learning Agreement
Deregister your residence in Vienna
Deregister with the authorities (Magistratisches Bezirksamt - "Meldezettel"). This has to be done in person and within three days before your departure.
Please note: You have to deregister your residence in Vienna with the registration offices ('Magistratisches Bezirksamt'), but you do not have to deregister with Municipal Department 35 (MA35).
Housing
Settle your housing bills and make sure you follow the appropriate steps to get your deposit back. Students living in OeAD accommodation: You have to upload the confirmation of deregistration to the OeAD online platform in order to get your deposit back.
Insurance and banking
If applicable to you, give written notice that you wish to terminate your Austrian health insurance agreement and/or close your bank account.
Transcript of records
Your WU transcript of records will automatically be sent to your home university after the end of the semester. This might take up to six weeks as it can take a while for all your grades to be entered into the LPIS system. If you or your home university need to receive your transcript or records urgently, please contact your exchange coordinator.
Drop by the International Office and say goodbye!