WU Researchers
Some 1,600 academic staff members are currently doing research at WU, including teaching and research associates, post-doctoral researchers, assistant and associate professors, and full professors. Their combined academic output amounts to over 1,100 academic publications per year, from book chapters to journal articles. See our FIDES research database for an overview of all WU researchers and their publications.
In March 2016, WU introduced the Researcher of the Month series. Below you can find an overview of our recent Researchers of the Month: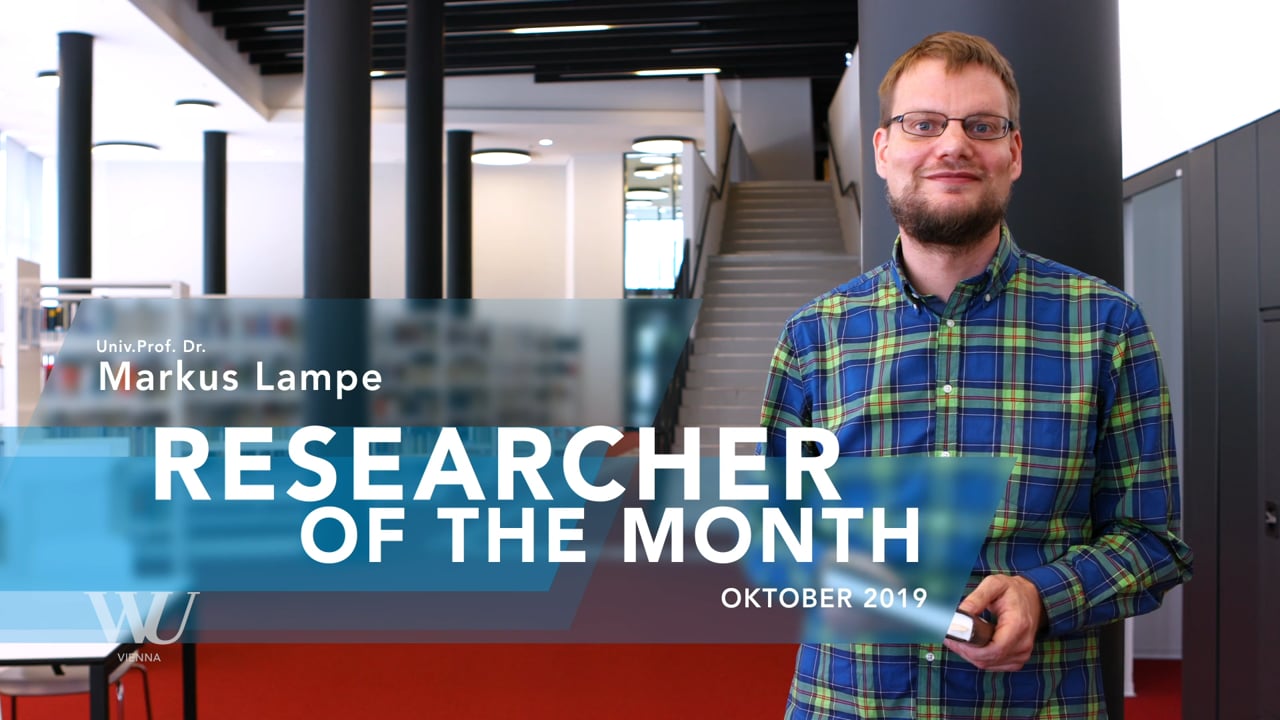 Markus Lampe
Researcher of the Month
British trade policy in the 1930s: Protectionism with drastic consequences
The global financial crisis in the 1920s and 1930s was the most far-reaching economic event of the 20th century, and world production and global trade fell dramatically. Great Britain played a central role in the trade networks of the time and in their collapse. In a recent study, economic historian Markus Lampe and his co-authors examined the consequences of a protectionist trade policy favoring the British Empire. The results show clearly how drastic the effects can be if multilateral trade and equal market access opportunities are no longer guaranteed.
Review: An overview of all awarded researchers