Services for schools & prospective students
Are you interested in studying at WU?
We offer a wide range of possibilites to get to know the WU campus, find out about our courses and admission requirements, and much more!
Services for Schools – WU@School
WU@School is a program that aims to provide comprehensive information on WU's degree programs to high-school students, teachers, and school counselors to help students choose the program that best suits their goals, interests, and capabilities.
*** online sessions for prospective students ***
Mehr
We visit your school
Mehr
Scholarship Program WU4YOU
Mehr
Ready4WU - From school to university
Mehr
Videos on Academic Writing
Mehr
WU4Juniors - Discover the Economy!
Mehr
Studieren Probieren (Try Out University)
Mehr
Students and their first semester at WU
Mehr
Campus tours for elementary schools
Mehr
Campus tour
Our students Maja and Saje show you around our campus.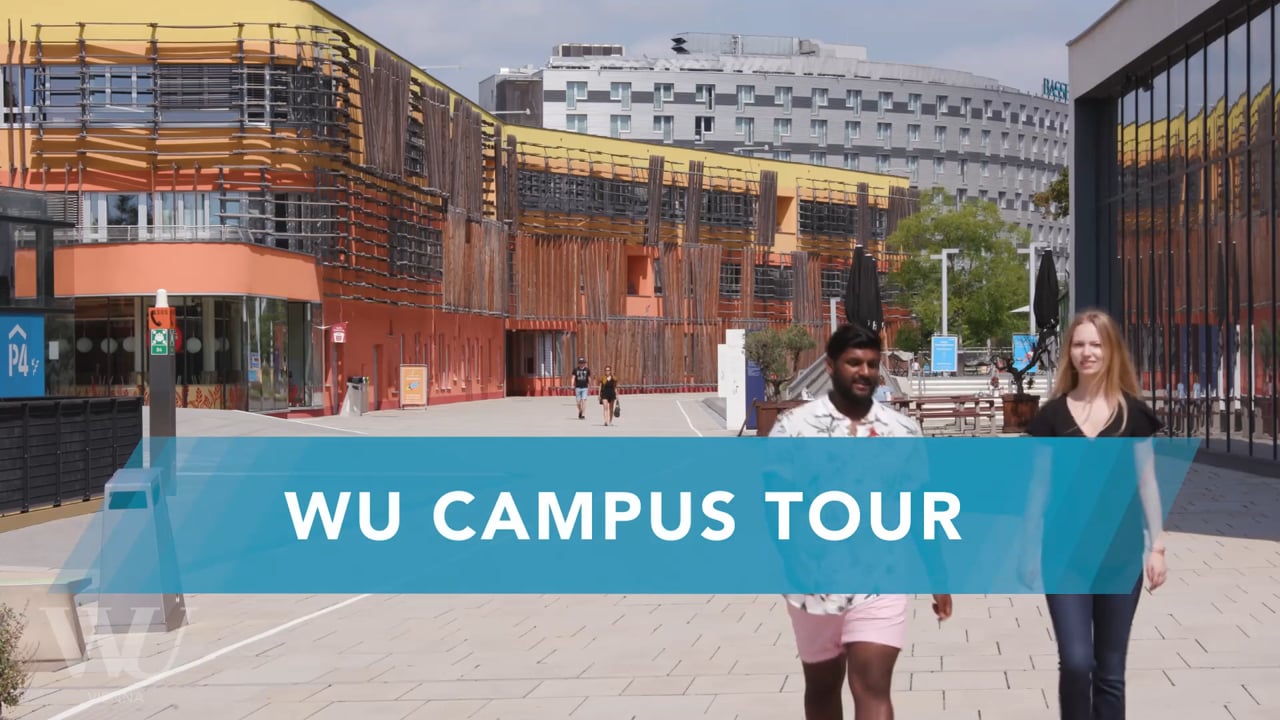 Info Events
Get to know WU! What is it like to study at a university? What can I study at WU? Is WU the right choice for me? What about the admission requirements? We will answer these and many other questions at our information events.
Brochures
Information on our Bachelor's programs, the structure and content of the studies, the different specialisations and options as well as career prospects can be found in our Bachelor's brochures.
Bachelor's Student Guide: German-Taught Programs
Mehr
Student Guide English-Taught Bachelor's Program
Mehr
Booklet WISO (Business, Economics and Social Sciences)
Booklet WIRE (Business Law)
Booklet BBE (Business & Economics)
The study information team is happy to answer any questions you may have. Please give us a call +43/1/313 36-3500, send us an email WUschool@wu.ac.at or drop by the Study Service Center on campus WU.
Learn more!
Study Service Center