Green Skills on the Rise
This event is organized by WU's Competence Center for Sustainability Transformation and Responsibility.
As we navigate through a changing climate and rapid globalization, integrating knowledge from diverse fields becomes essential. What does that mean for education and training? Join our event to discover the potential of transdisciplinary education and help shape a resilient future. We will be exploring the demand for and opportunities of green skills with voices from the private sector, educators, and future professionals. Together we will highlight shortcomings and necessary changes to pave the way for the next generation of changemakers.
Keynote & Panel Discussion
Marie-Sophie Attems, Deputy Head of RCE Vienna & Senior Scientist, WU Vienna
Panel:
Serafin Gröbner, Deputy Head of Department V 9 – Sustainable Development, Federal Ministry for Climate Action, Environment, Energy, Mobility, Innovation and Technology, BMK
Bernadette Kamleitner, Vice-Rector for Research and Third Mission, WU Vienna
Kacper Koszarek, Chair of Psychologists for Future Austria
Kyle Yong, Co-founder of Energy Track
Moderated by:
Laura Hohoff, Sustainability Education Specialist
This event is an in-person event and will take place on campus. There will be no livestream.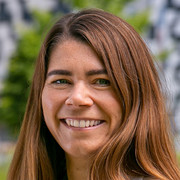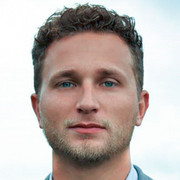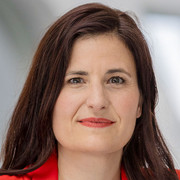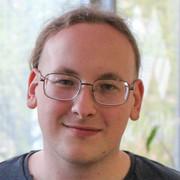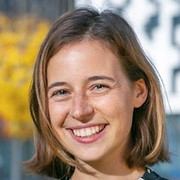 *Please note: Registration is required if you wish to attend the event in person on Campus WU.
As the number of seats in Ceremonial Hall 1 is limited, seating is provided on a first-come-first-served basis.
*Please note: When you click "Confirm registration", you automatically consent to the collection, processing, and storage of your personal data (first and last name/email address).
The personal data you have provided in this form is required to sign up for the above event and will be used to organize and hold this event (pursuant to Art. 6 [1] item b of the GDPR). In addition, WU processes this data for public relations purposes and for its own marketing purposes, in particular to send you further information about this or similar events and to inform you about other WU offers. The legal basis is WU's legitimate interests (pursuant to Art. 6 [1] item f of the GDPR). You may withdraw your consent to the use of your data for these purposes at any time. Your data will be deleted three months after the last contact with you, unless legal storage obligations require longer storage. Your personal data will only be passed on to third parties if this is permissible under applicable data protection laws, in particular if it is necessary for the organization of the event, for billing purposes, or for other legal reasons. Further information on the processing of personal data during a visit to the WU website or when accessing content provided under the "wu.ac.at" domain, as well as on your rights as a data subject, can be found in the WU Website Privacy Policy.
---
---
Back to overview