Business and Economics
Overview
Are you interested in global trends and developments? Are you curious how they affect business and economics? In the English-taught bachelor's program Business and Economics you will learn about current global challenges in business and economics and how organizations can deal with them.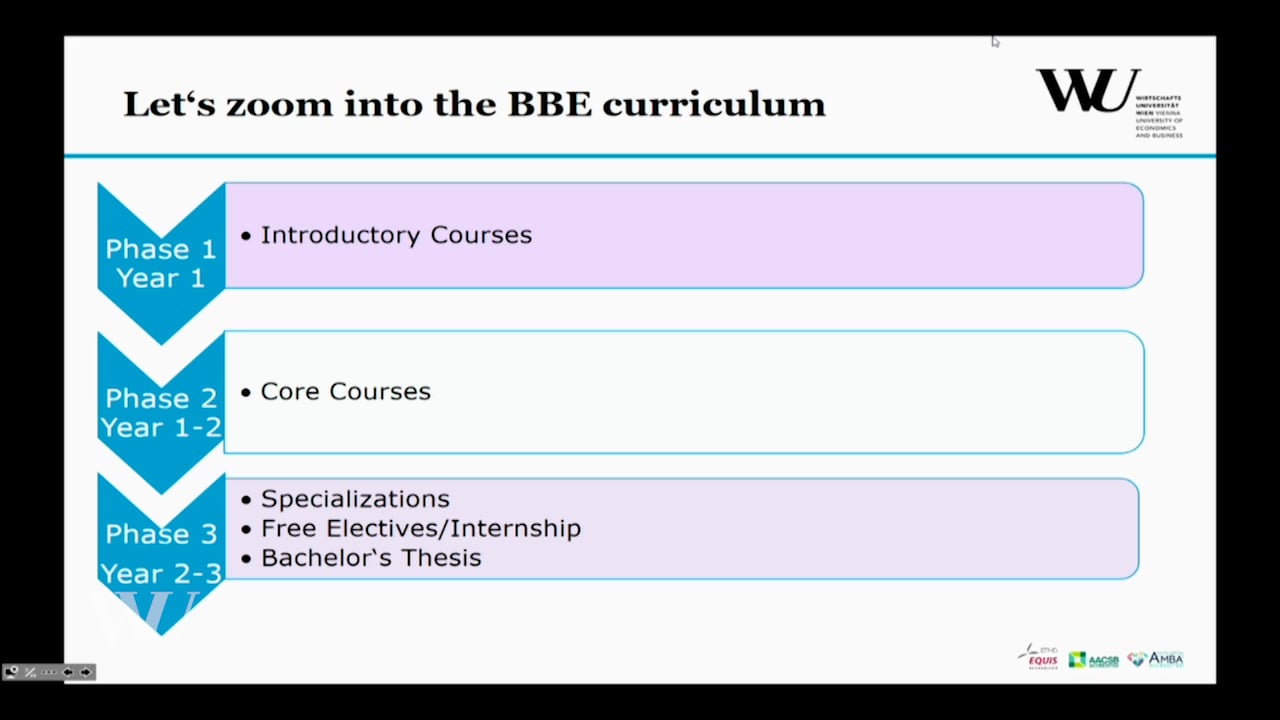 A short intro to the program
Coordinator Julia & student Hana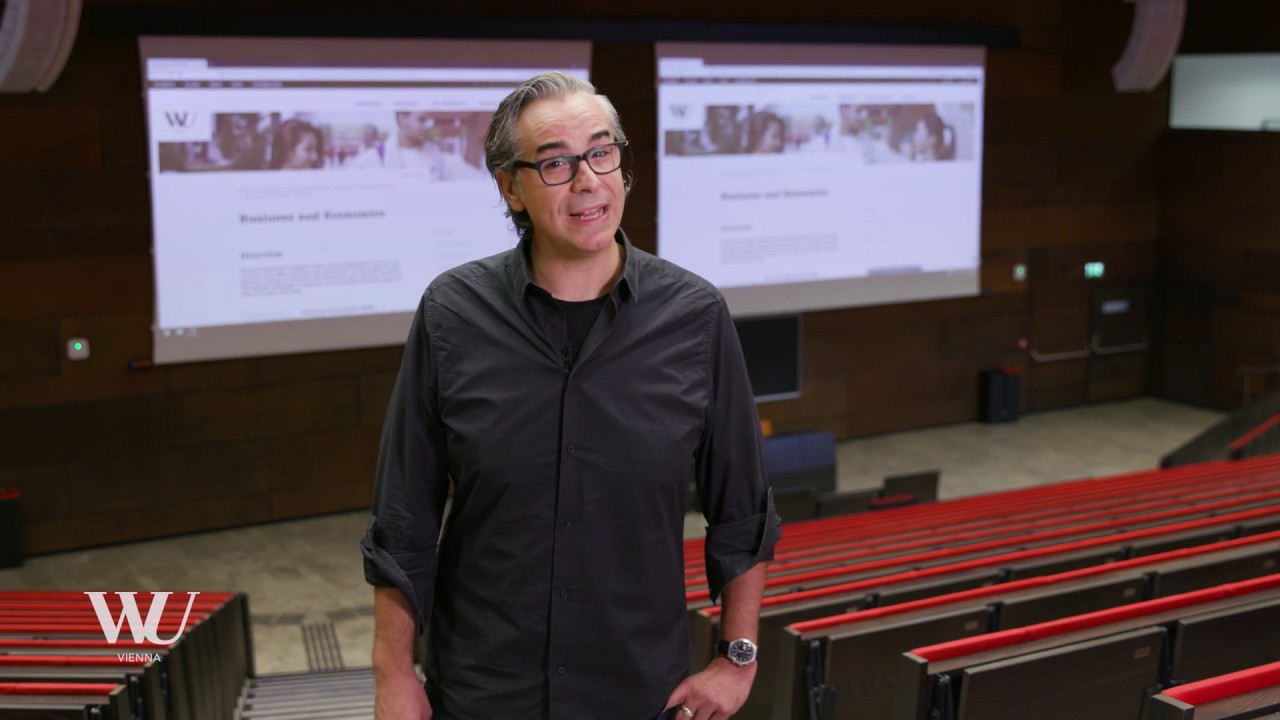 Prof. Jesus Crespo Cuaresma
Course: Contemporary Challenges
Develop important skills
Our multidisciplinary approach will give you a broad and holistic view on issues in modern business and economics. You will deal with key business concepts, legal aspects, financial and data analyses, as well as economic models and contextual subjects. Various teaching methods are used to analyze real-world problems and help you develop an integrated view on business and economics and a solid foundation for individual specializations and electives.
Follow your interests with specializations and free electives
Choose up to four out of more than 20 specializations and many free electives based on your interests. Optionally, you can go on a semester abroad and/or gain practical experience during an internship in the company and country of your choice.
Get to know your fellow students and the faculty
We offer interactive classes with a variety of teaching and assessment styles in which you will work closely together with your fellow students and our dedicated faculty. Studying is important but we also want you to make friends and therefore, we will organize extracurricular activities for you to get to know the beautiful city of Vienna and become part of the BBE community at WU.
1
degree - many opportunities
Get ready for your professional career or international master's program
Our bachelor's program prepares you for the job market as well as a further academic education. After completing your degree, you will be ready to work in many professional fields in companies and other organizations. Our research-led teaching is also an excellent foundation for a master's program at WU or in a related field at another university worldwide.
Campus WU
Last but not least, the vibrant city of Vienna and WU's inspiring campus are perfect locations to broaden your horizons and make the most of your time at university.
BBE Brochure academic year 2019/20
Learn more!
Structure & Content