For prospective exchange students | Student life in Vienna
On this webpage, we provide general information about life in Vienna and about life on Campus WU. This page will help you to decide whether WU is the right choice for you and your exchange experience.
Please note that you need to submit your application for an exchange spot at WU at your home university. For information about the application procedure and further requirements, please contact your home university's international office.
If you have already been nominated for an exchange semester at WU, please visit this page.
About Vienna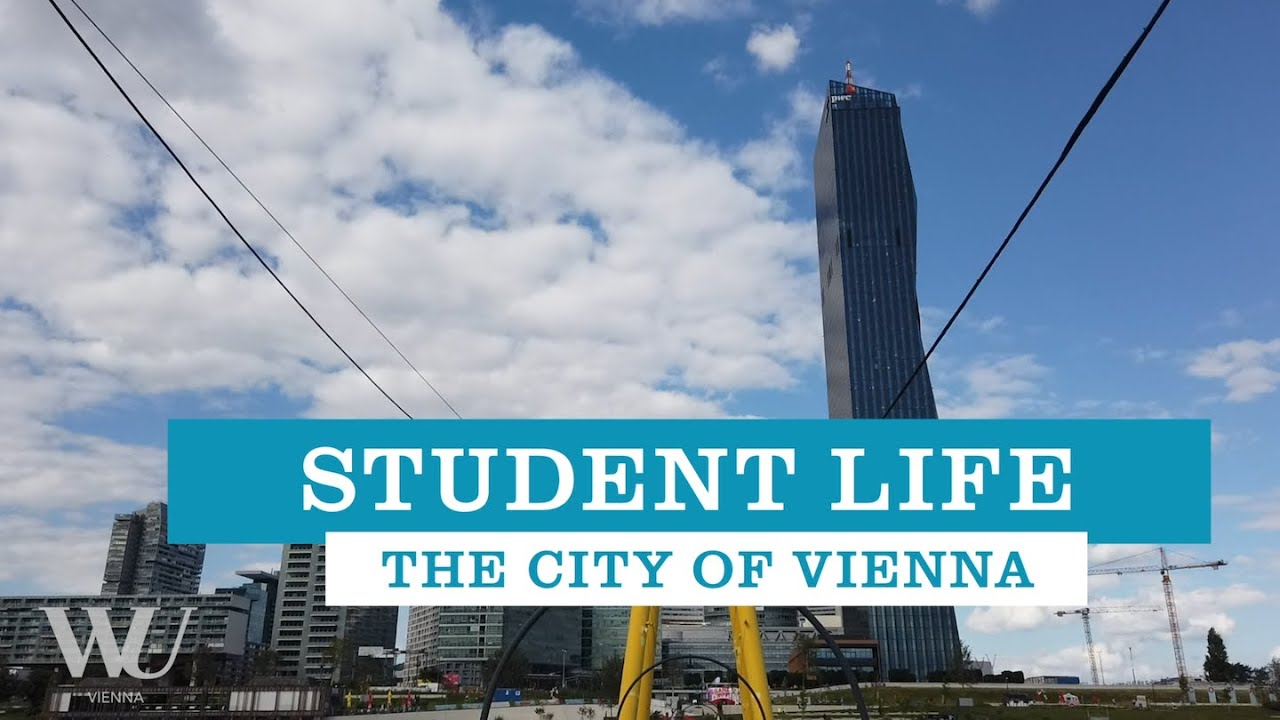 The City of Vienna - Student Life…
WU is located in Vienna, one of the safest and most beautiful cities in Europe. The city is rich in tradition and influenced by a variety of cultures, which is reflected in art, music, food, and architecture.
Vienna is both one of Austria's nine federal provinces and the national capital. With 1.8 million people living in the 23 districts of the city and about 2.5 million people living in the greater metropolitan area, Vienna is the biggest city in Austria. Its geographical location in the center of Europe makes it an important hub for international organizations and companies, including UNO, OSCE, OPEC, and the CEE headquarters of Coca-Cola and Henkel. It is also an ideal starting point for traveling to other European cities, such as Paris, Rome, or Prague.
Estimated living costs
| | | |
| --- | --- | --- |
| Housing | approx. €450 - €700 | per month |
| Health insurance (if applicable) | approx. €60 | per month |
| Food, personal expenses | approx. €350 | per month |
| Vienna public transportation | approx. €75 - €150 | per semester |
| Utilities (telephone) | approx. €15 - €30 | per month |
| Entertainment | approx. €100 - 200 | per month |
| Books | approx. €75 - €150 | per semester |
| Students' Union dues | approx. €20 | per semester |
Food
Vienna offers a wide variety of culinary options to cater to all tastes and most special diets. In recent years, more vegetarian and vegan food options have become available. In addition, most supermarkets carry products suitable for people with food allergies. Please note that generally supermarkets are closed on Sundays. However, there are some exceptions such as the supermarkets located at train stations like Praterstern or Westbahnhof. Additionally, you're likely to find a nearby supermarket that's open on Sundays for your convenience.
Public transportation
Vienna has an outstanding public transportation network, which includes night buses during the week and 24-hour subway service on weekends. Students can purchase a student semester ticket at a reduced price and get unlimited access to the network for an entire semester. It is operated by the Wiener Linien and we recommend you to get the WienMobil App for your smartphone, but you can also check out their website at wienerlinien.at/web/wl-en. Students can purchase a student semester ticket at a reduced price and get unlimited access to the transportation network for an entire semester.
If you want to explore not only Vienna but all of Austria, you can use the ÖBB. You can search for train connections via the ÖBB App or their website and buy the ticket there.
The Westbahn is also an option, but it only stops at certain stations. However, they often have promotions, and you can buy tickets starting from €4,99.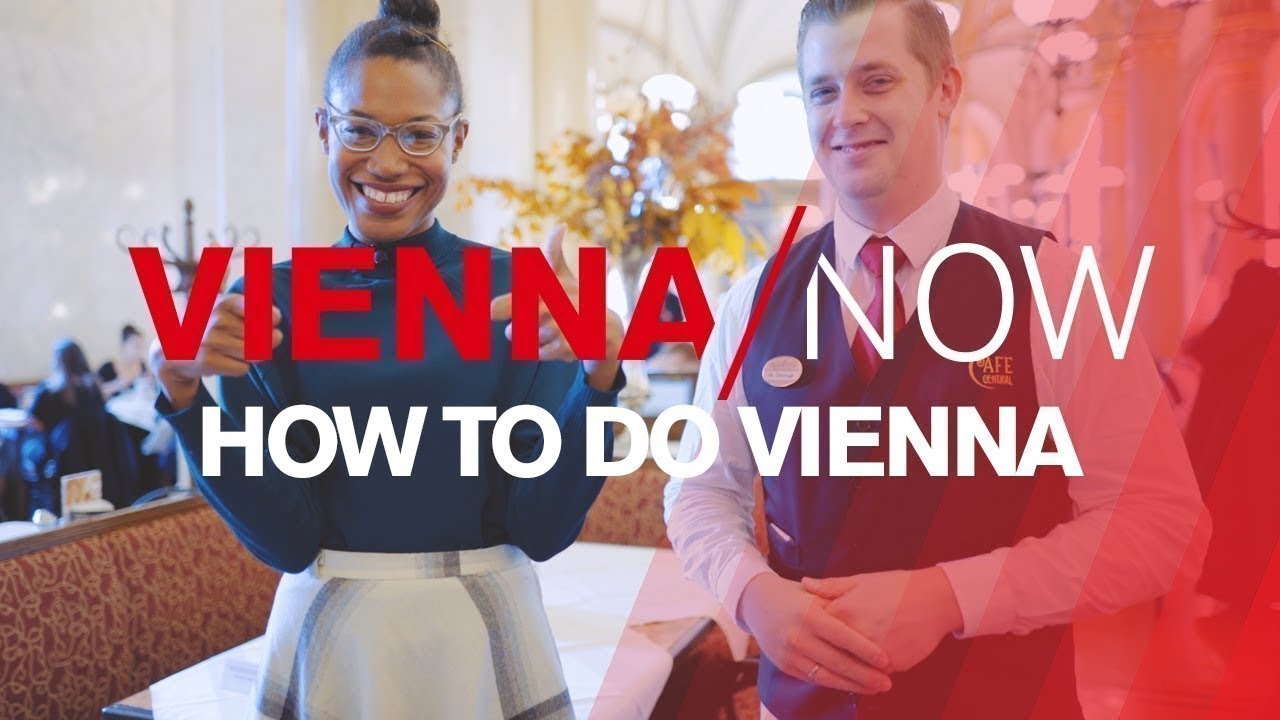 How to do Vienna | VIENNA/NOW
About WU
In 1898, the Imperial Export Academy was founded, which became WU (Vienna University of Economics and Business) in 1975. Originally, a unique institution of higher education focused on a comprehensive education in international trade, today's WU plays a major role in the fields of economics and business. With around 24.000 students, WU is one of the largest of its kind in Europe.
Since 2015, WU is one of only 1% of universities worldwide which can claim triple accreditation by EQUIS, AACSB and AMBA, and is one of only two universities in the German-speaking world with this prestigious distinction.
Click here to learn more about WU's history and click here to view WU's factsheet.
Campus WU
WU is located in Vienna's second district in between two subway stations. Campus WU is right next to Vienna's well-known "Prater" park, which is easily reachable by using the city's excellent public transport system.
The central building, the Library & Learning Center, is surrounded by 5 building complexes designed by internationally renowned architects. 35.000 m2 of the campus area is occupied by buildings, the remaining 55.000 m2 are publicly accessible grounds.
Apart from the library branches, which include spacious study areas, the campus also houses a bookstore, where students can get most of their required reading materials, as well as numerous opportunities to grab lunch or a snack between classes. Hot lunch options start at around €5.
Studying at WU
Inclusion and accessibility
We gladly welcome students with physical, mental, and health-related conditions. WU Vienna offers a barrier-free campus experience and provides services, such as BeAble, Student Counselling, and an Ombuds Office for Students. In Vienna, certain student residence halls also offer wheelchair-accessible and barrier-free facilities. If these housing options are of interest for you, please click here for more information. In case you require assistance or other support services, you should contact the international office of your home university, which will then in turn inform your regional coordinator at WU Vienna. We are happy to assist and organize needed services if necessary!
Your sustainable exchange semester at WU
Climate change and the linked grand challenges underline the necessity for sustainable mobility. As a responsible university, we want to provide you with information on how to make sustainable and environmental-friendly choices. If you want to find out more, please have a look at this website.
Orientation
The International Office at WU offers optional orientation programs before the beginning of each semester, as well as mandatory WU Incoming Kickoff including an enrollment session. This ensures you get the most out of your exchange experience at WU and in Vienna. Here you can find further information about it (under the heading "Your first weeks at WU").
Our two-week Orientation and Cultural Program includes a variety of activities which cover Vienna's most famous sights and also gives you an impression of everyday life. Additionally, the program provides a special training on how to cope with a culture shock. For more information on prices and booking deadlines, please click here.
WU's Business Language Center offers pre-semester German language courses, subject only to an administration and teaching materials fee of €40. For more information, please click here.
Courses and academic life
For information on courses for incoming students and what academic life is like, please head over to our academics section.
WU generally offers the same courses for exchange students each summer and winter semester. If you want to know which courses will be available during your semester at WU, you can browse the previous course catalogs to get an idea. However, please note that the final course catalog will only be available close to the beginning of each semester.
Sports and leisure
As an incoming exchange student, you can use the on campus athletic facilities by taking classes offered by the University Sports Institute Vienna (Universitätssportinstitut Wien). Sport classes are available at a reduced, very student-friendly rate. Furthermore, the ÖH Students' Union athletic office (Sportreferat) organizes athletic events and provides information on where to go for training and practice, tennis and squash courts, or aerobics classes.
You can find additional opportunities for athletic activities on and around campus. Right next door to Campus WU, Prater Park is a popular destination for hiking, jogging, skating, and cycling.
Erasmus Buddy Network
The Erasmus Buddy Network (EBN) is a group of WU students who volunteer to help incoming exchange students to get settled in their new home. At the EBN office, you will get helpful information about Vienna, WU, and social life in Austria.
The EBN Team organizes the Buddy Program, in which you are matched up with a WU student who acts as your first contact person before and during your exchange semester. The Erasmus Buddy Network also organizes events and trips to help you to learn more about Austrian culture and get to know fellow exchange students.
Housing and Health Insurance
Housing
There are several residence halls throughout Vienna offering short-term rental possibilities. Some of the options are OeAD student housing, the Student Hotel Vienna, Campus Studios, Linked Living Apartments, Milestone, Room4rent, CoLivi, and The FIZZ. For some of these, WU has reserved spots or special discounts.
Head over to our housing section for more information.
Health insurance
WU requires all incoming exchange students to have a health insurance coverage. Please check the information, we have compiled on health insurance to find out if you need to purchase any additional insurance.
Internships
If you are interested in completing an internship during your studies at WU, please click here to find the relevant information.
Useful links