Programs
New Master's Program in Business Communication
27/09/2021
WU's newest English-taught master's program will be launching in the fall of 2022: the Master's Program in Business Communication.
By combining communicative and linguistic expertise with a background in business administration and economics, the internationally oriented, interdisciplinary Master's Program in Business Communication gives graduates a head start on the job market.
WU's ninth English-taught master's program
WU Rector Edeltraud Hanappi-Egger says, "With the development of this new master's program, WU is once again living up to its role as an international university. Our students now have a choice of nine master's programs held in English out of a total of 16 programs. The Business Communication program was created in response to the increasing importance of strategic communication in companies. In a world where companies can and must reach their customers through a variety of channels and content formats, this is becoming increasingly important."
Finding the right words in an increasingly interconnected world
Successful corporate communications require a solid understanding of economics, as well as intercultural and digital skills, a good ear for current topics and social issues, and a passion for content design. Finding the right words can be a key factor for business success. For this reason, the program focuses mainly on imparting the expertise needed to communicate effectively in a digitally networked world on all available channels – be it via a traditional press release or in a tweet.
Applying theory in practice
The emphasis is on communicative and intercultural skills and diversity and their strategic use in corporate communications. Interactive teaching helps students learn methods and concepts not just in theory but also in practice through the use of simulations and research projects conducted in cooperation with corporate partners. The opportunity to gain international experience and intercultural knowledge is also a key feature of the master's program: Students can spend their third semester abroad at one of WU's many partner universities around the world.
The application period opened on September 1; admissions are limited to 30 places for the time being.
Further information on the new Master's Program in Business Communication
The application period for all of WU's English-taught master's programs opened in early September.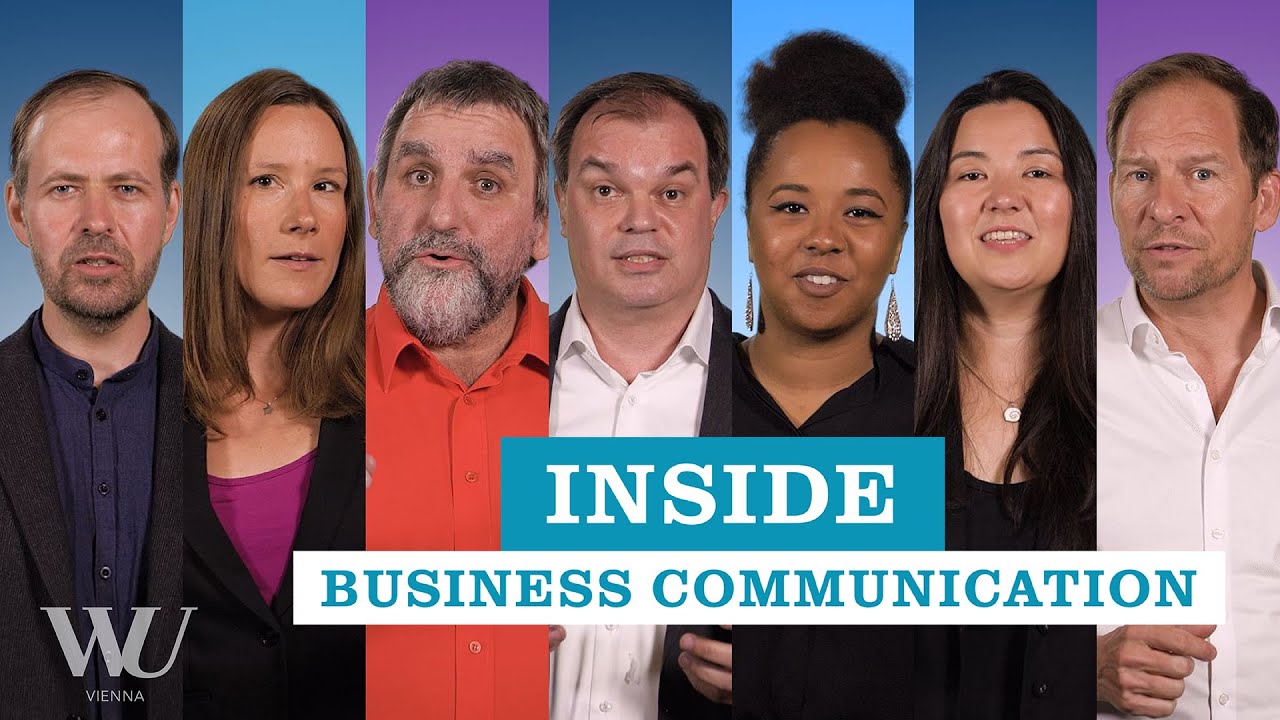 Inside Business Communication -…
Back to overview