Sabrina Kirrane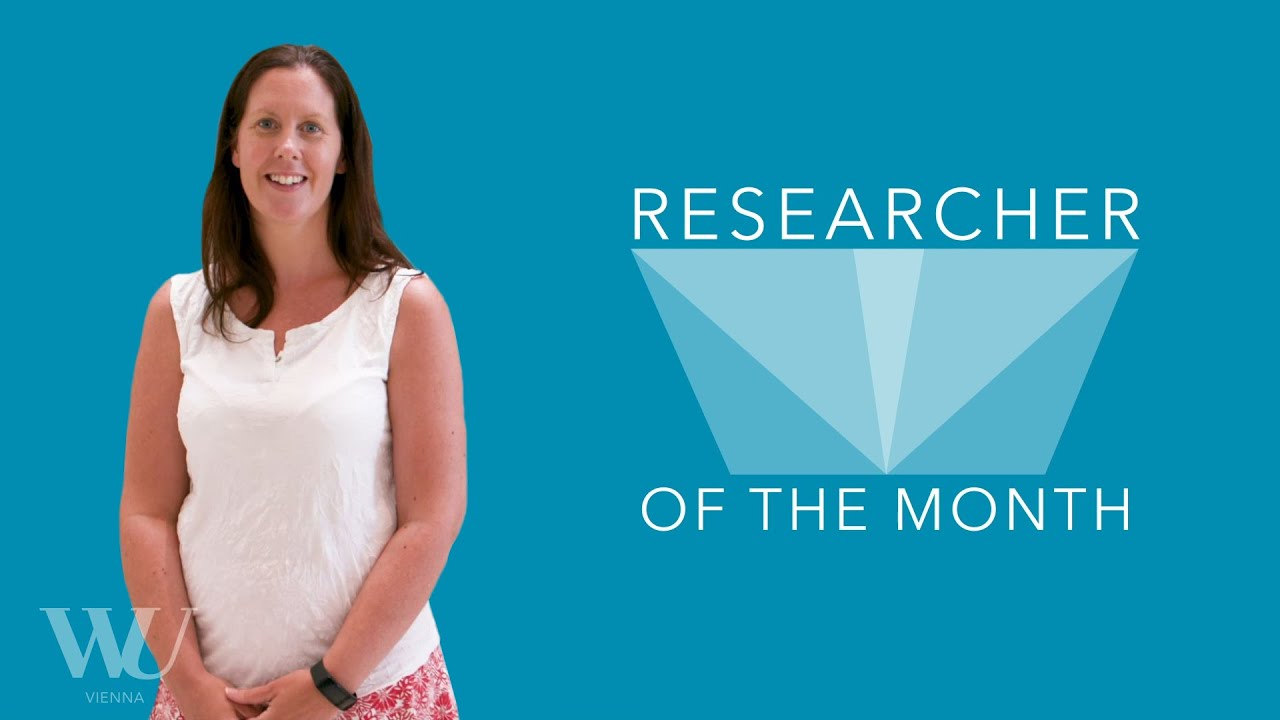 Sabrina Kirrane
Researcher of the Month
How the Next Generation Internet will help you stay in control of your data
Data misuse and misinformation are key problems associated with the use of the internet today. As part of a large-scale international initiative, WU researcher Sabrina Kirrane is working to help fix these issues. Her vision: a new, decentralized internet that is more transparent and makes it easier for users to keep control of their data, providing more security and better online services.
Policy Enabled Next geNeration Internet, PENNI for short: That's the name of the major research project, funded by the Austrian Science Fund (FWF) and netIdee SCIENCE, that information systems specialist Sabrina Kirrane is currently working on. "Today, we still only have very little control over our personal data on the web. The moment we go online, we put our data in the hands of third parties. We're now working to change that," says Sabrina Kirrane, an assistant professor at WU's Institute for Information Systems and New Media.
Better control of data in the internet
Sabrina Kirrane is working to lay the technological groundwork for the Next Generation Internet – an internet that gives citizens, companies, and organizations more control over where their data are stored and how they are processed. Sabrina Kirrane's vision is to build a future where intelligent software will help us not only manage our personal data but also to better navigate the internet, making it easier to find information that is relevant and reliable. Kirrane is working to improve existing web standards to create software that knows our goals and preferences and is able to select data carefully. In her research, Sabrina Kirrane is working on "policy languages" (for a policy-enabled internet) and other tools and technologies that allow for automated data processing and are able to automatically check compliance with relevant policies.
Building a policy-enabled Next Generation Internet (PENNI)
The PENNI project (Policy Enabled Next geNeration Internet) aims to develop the foundations for the Next Generation Internet (NGI) – an internet that is decentralized, free, transparent, and serves the interests of the people. The project aims to:
Current publications
About Sabrina Kirrane
Sabrina Kirrane earned her PhD in computer science from the National University of Ireland Galway, with a PhD thesis entitled "Linked Data with Access Control." In September 2015, she came to WU Vienna as a post-doc researcher.
Her research interests include the Next Generation Internet (NGI), distributed and decentralized systems, big data, and data science. Sabrina Kirrane has published her work in prestigious international computer science journals (e.g. Semantic Web, IEEE Security & Privacy, Knowledge Engineering Review, Personal and Ubiquitous Computing, Künstliche Intelligenz) and has presented her research at numerous international conferences.
In 2020, Sabrina Kirrane became a senior assistant professor at WU. She also serves as vice-president of the Semantic Technology Institute International and is a member of WU's Research Institute for Cryptoeconomics. She is a founding member of the Privacy & Sustainable Computing Lab and scientific coordinator of the SPECIAL H2020 project.