Robert Kert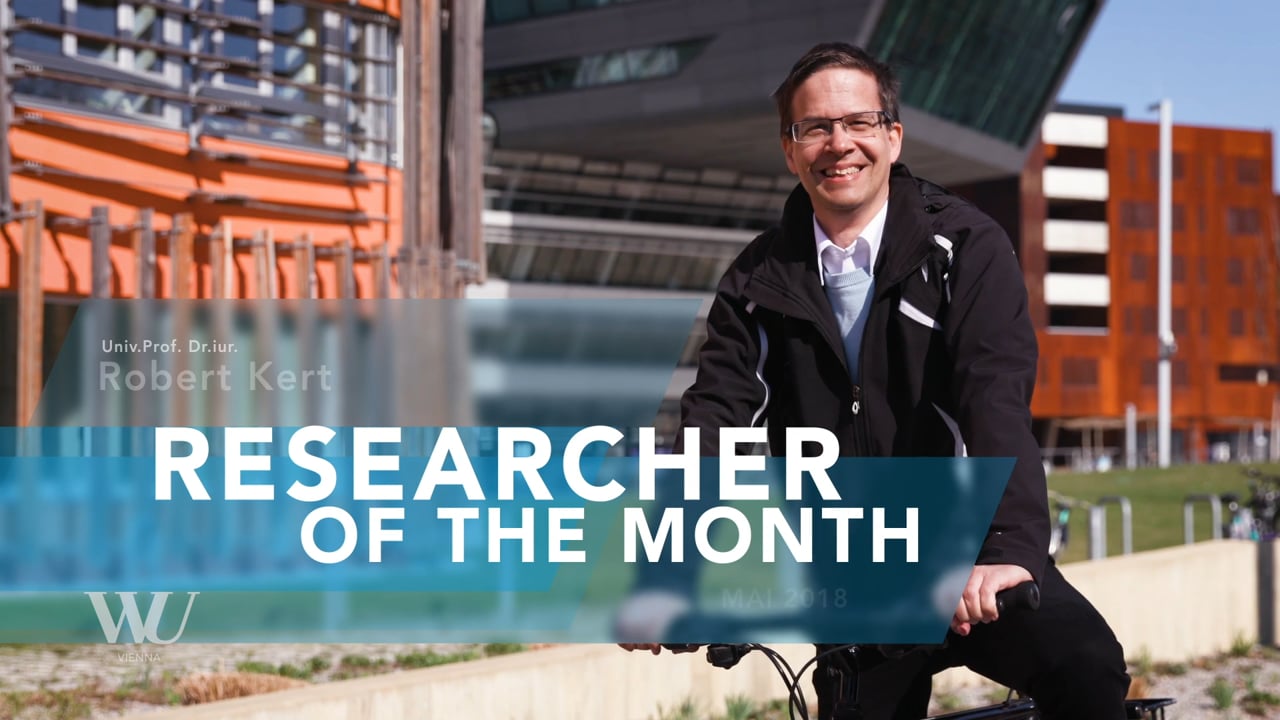 Robert Kert
Researcher of the Month
Corruption, tax evasion, pollution: What can corporations get away with?
In 2006, new legislation entered into force in Austria that made it possible to hold corporations liable for criminal acts. Before that, criminal liability had been limited to natural persons only, for instance managers or employees working for a corporation. In his research, Robert Kert, full professor at WU's Institute for Austrian and European Economic Criminal Law, looks at how corporations can actually be punished and which consequences they face if sentenced. His results show that the fines are manageable, especially for large companies. However, corporate criminal liability has proven effective nevertheless.
It was a long-held principle that criminal law was only applicable to natural persons. In practice, this had the following consequences: In cases where a company's decision-makers or employees committed criminal offences, for instance large-scale pollution, following orders received from the company, it was only possible to hold the people themselves liable under criminal law, even though they had acted on behalf and possibly for the benefit of the company. Corporate criminal liability was introduced to make the system more just in this regard. "It's about rethinking old, dogmatic concepts and breaking up outdated notions of criminal law that's only applicable to natural persons," explains Robert Kert. "In this context, we investigated the applicability of principles of criminal law to corporations."
Criminal offences for the benefit of corporations
Professor Kert's studies show that, contrary to what some critics claim, holding corporations liable for criminal offences is compatible with the current principles of criminal law. "It is possible to hold a company liable for organizational shortfalls or illicit business practices," says Kert, "But a company can only be sentenced if a sufficiently close connection exists between the actions of an individual and the corporation in question." Under Austrian law, companies can be held liable for criminal acts committed by their decision-makers and employees. Corporate criminal liability only applies, however, if the acts in question were carried out for the benefit of the corporation or if they violated any of the corporation's legal duties and obligations.
Limited fines
If sentenced, companies face fines of up to € 1.8 million. Especially for large corporations, fines of this scale are relatively light and easily manageable. Practice shows, however, that criminal corporate liability has had positive effects in many areas. "First and foremost, corporate criminal liability is a preventive instrument. It is intended to prompt companies to put organizational structures and safeguards in place to prevent criminal acts being committed from within the corporation," professor Kert explains, "Many companies fear a possible sentence and the resulting damage to their reputation so much that they hasten to implement appropriate compliance measures." However, Robert Kert calls for a simplification of the mechanisms for calculating the penalties and for a significant increase in the fines that can be imposed. He argues that this would be necessary to effectively sanction companies that are unwilling to ensure compliance with the law. According to Kert, the fines currently in place are "peanuts" for large enterprises. He argues that it would be crucial to expand the possibilities for out-of-court settlements in corporate criminal liability proceedings, i.e. forgoing a formal criminal case if prescribed measures are implemented. According to Kert, it should be possible to drop charges against corporations if they agree to comply with certain conditions. "For example, corporations could be obligated to pay a compensation to the victims of the criminal acts or to implement restructuring measures and put internal safeguards into place," he says. Even if a corporation is sentenced, more emphasis should be placed on specific conditions to be imposed on the company in question or on supervisory measures to make sure that the company implements appropriate steps in its organizational structure, processes, and personnel management to eliminate any organizational shortfalls.