Harald Oberhofer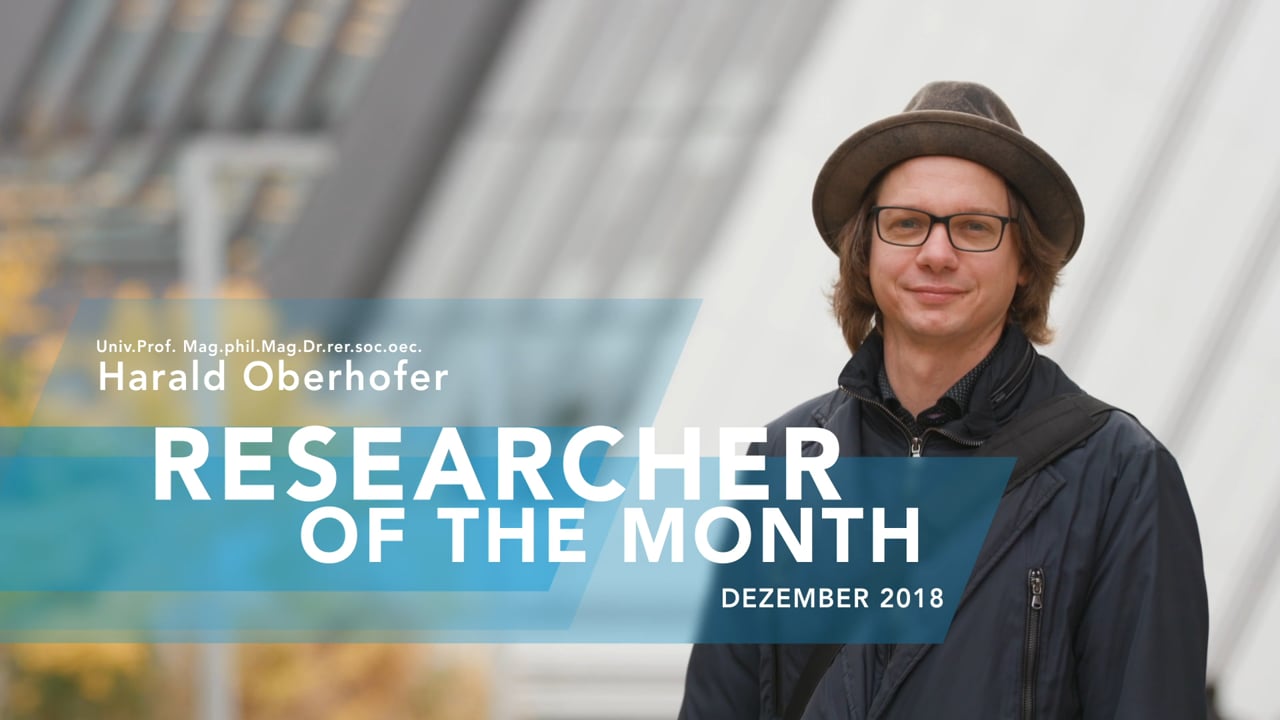 Harald Oberhofer
Researcher of the Month
EU regional funding influences voting behavior
In 2017 alone, the EU spent around € 53.5 billion on funding for European regions. These funds are intended to strengthen the regions' economies and create jobs. A current study conducted by WU Professor Harald Oberhofer and researcher Julia Bachtrögler has shown that EU funding has an influence on inhabitants' voting behavior. Based on the results of the 2017 presidential elections in France, the researchers were able to demonstrate that those regions that benefited most from EU funding actually do vote in a more pro-European direction.
The EU's regional policy funding programs, which are the second largest item in the entire EU budget, are intended to help economically disadvantaged regions in the EU catch up to their more prosperous counterparts and become more competitive in today's globalized economy. In Austria, Burgenland alone received close to € 1 billion in EU funding between 1995 and 2006. Harald Oberhofer, professor at WU's Institute for International Economics, in cooperation with Julia Bachtrögler from the Austrian Institute of Economic Research, has investigated to what extent these programs affect voter behavior in the subsidized regions. The study focused mainly on the question of whether people in heavily subsidized regions showed a stronger pro-European voting behavior. Harald Oberhofer and his co-author used the 2017 French presidential elections as the basis for their investigation.
Employment growth strengthens pro-European attitudes
First, the study analyzed corporate data on project funding from the multiannual financial framework 2007–2013 in order to evaluate if project funding led to increased employment in the region's companies. "This allows us to determine if EU policies actually do improve the economic situation of these regions," says Oberhofer. Contrary to the results of previous studies, the findings indicated that EU funding led to significant improvements in the employment situation in eight out of 21 subsidized regions. In the next step, this information was compared to regional voting patterns in France. The analysis showed that regions that benefited the most from EU funding actually did vote for the more pro-European candidate, i.e. for Emmanuel Macron. This applied particularly to those regions where EU policies created new jobs. Conversely, in regions that benefited less from EU policies, more citizens voted for the Eurosceptic candidate Marine Le Pen. "In numbers, this means that 1% employment growth due to EU policies reduced the percentage of Le Pen voters by 0.2% and increased votes for Macron by up to 0.1%."
Customized funding
"These results show clearly that pro-European politicians are viewed more positively by voters when EU policies have improved the economic situation in voters' immediate area. This emphasizes the importance of ensuring that EU funding is custom tailored to meet the needs of each individual region and is regularly evaluated to make sure that it is still working as intended," says Oberhofer.
About the study
The study conducted by WU Professor Harald Oberhofer and Julia Bachtrögler (at the time a doctoral candidate at WU) analyzes the effectiveness of EU regional funding on regional economic and employment development and on regional voting behavior. A description of the database of EU funds used for the study is available online at epub.wu.ac.at/5545/1/wp246.pdf. The calculation of the effectiveness of EU regional funding was based on an analysis of approximately 1,400 French companies that received EU funding and over 12,000 companies that did not receive any funding. Citizens' voting behavior in the 2017 French presidential elections was investigated for both the first round and the runoff election between Emmanuel Macron and Marine Le Pen.