The energy system of the future
This event is organized by the Department of Strategy and Innovation
We are facing profound changes in the energy system of our economy and society. The worsening climate crisis requires a rapid and determined shift away from fossil fuels towards renewable energies. Only through consistent decarbonization can we achieve our ambitious climate targets. What new business areas and models will these changes bring? We will be discussing whether and how these changes can be achieved without sacrificing economic prosperity.
Keynote:
Rein­hard Haas, TU Vienna, Head of the En­er­gy Eco­no­mics Group
Additional contributions:
Strategic Implications for Verbund
Martin Wagner, Managing Director of Verbund Energy4Business
Strategic Implications for Wien Energie
Fa­bi­an Ke­si­cki, Wien En­er­gie, Head of Cor­po­ra­te De­ve­lo­p­ment
Sigrid Stagl, Head of the Department of Socioeconomics, WU
Moderated by:
Wer­ner H. Hoff­mann, Head of the Institute for Strategic Management, WU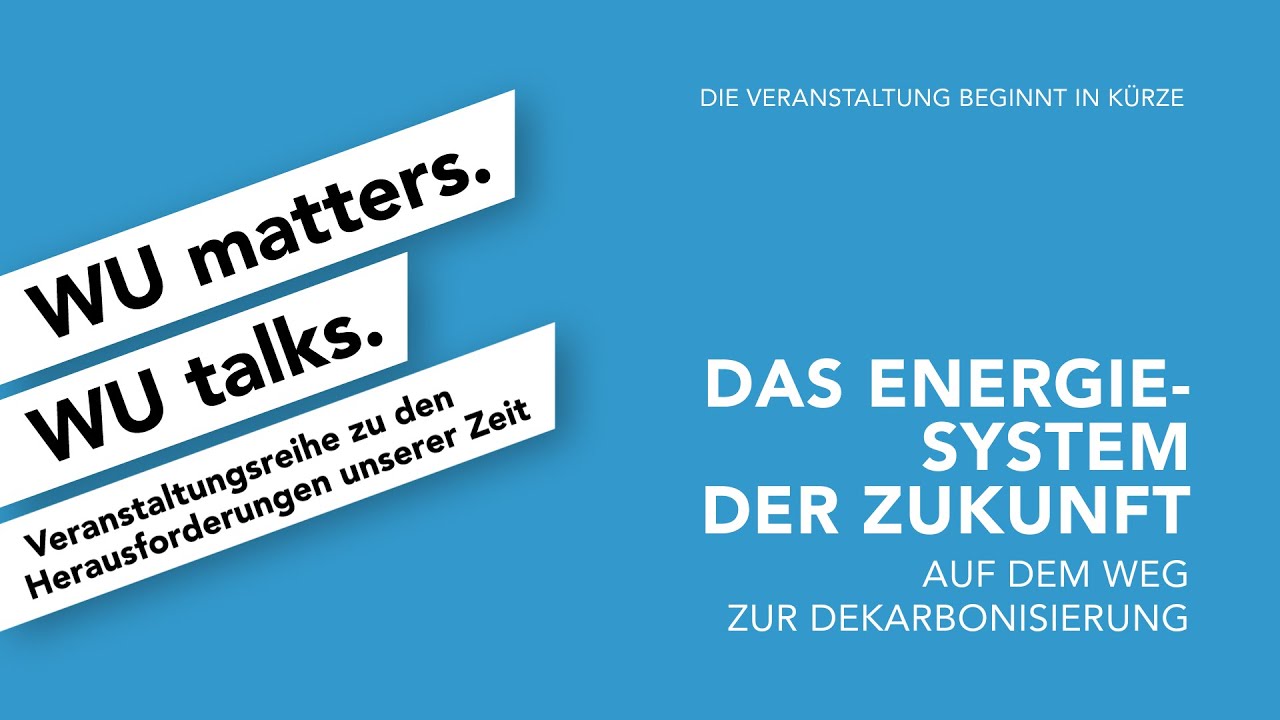 livestream starting at 6:00pm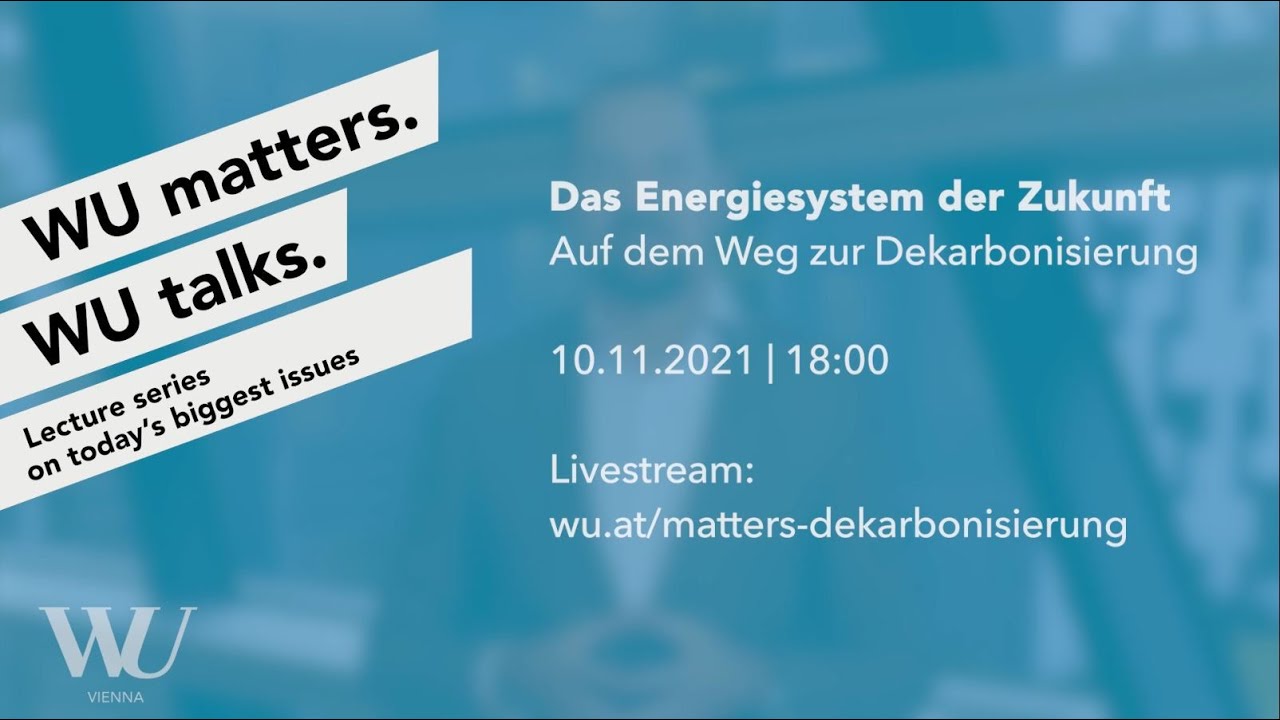 Introducing
Werner H. Hoffmann
*Please note: Registration is required if you wish to attend the event in person on Campus WU; no sign-up is necessary to watch the livestream on YouTube.
As the number of seats in Ceremonial Hall 1 is limited, seating is provided on a first-come-first-served basis.
*Please note: When you click "Confirm registration", you automatically consent to the collection, processing, and storage of your personal data (first and last name/email address).
The personal data you have provided in this form is required to sign up for the above event and will be used to organize and hold this event (pursuant to Art. 6 [1] item b of the GDPR). In addition, WU processes this data for public relations purposes and for its own marketing purposes, in particular to send you further information about this or similar events and to inform you about other WU offers. The legal basis is WU's legitimate interests (pursuant to Art. 6 [1] item f of the GDPR). You may withdraw your consent to the use of your data for these purposes at any time. Your data will be deleted three months after the last contact with you, unless legal storage obligations require longer storage. Your personal data will only be passed on to third parties if this is permissible under applicable data protection laws, in particular if it is necessary for the organization of the event, for billing purposes, or for other legal reasons. Further information on the processing of personal data during a visit to the WU website or when accessing content provided under the "wu.ac.at" domain, as well as on your rights as a data subject, can be found in the WU Website Privacy Policy.
---
---
Back to overview