Campus
The realization of a new WU campus represents an important step in the university's development, and a further milestone toward reaching its goal of further improving its top position among European business schools.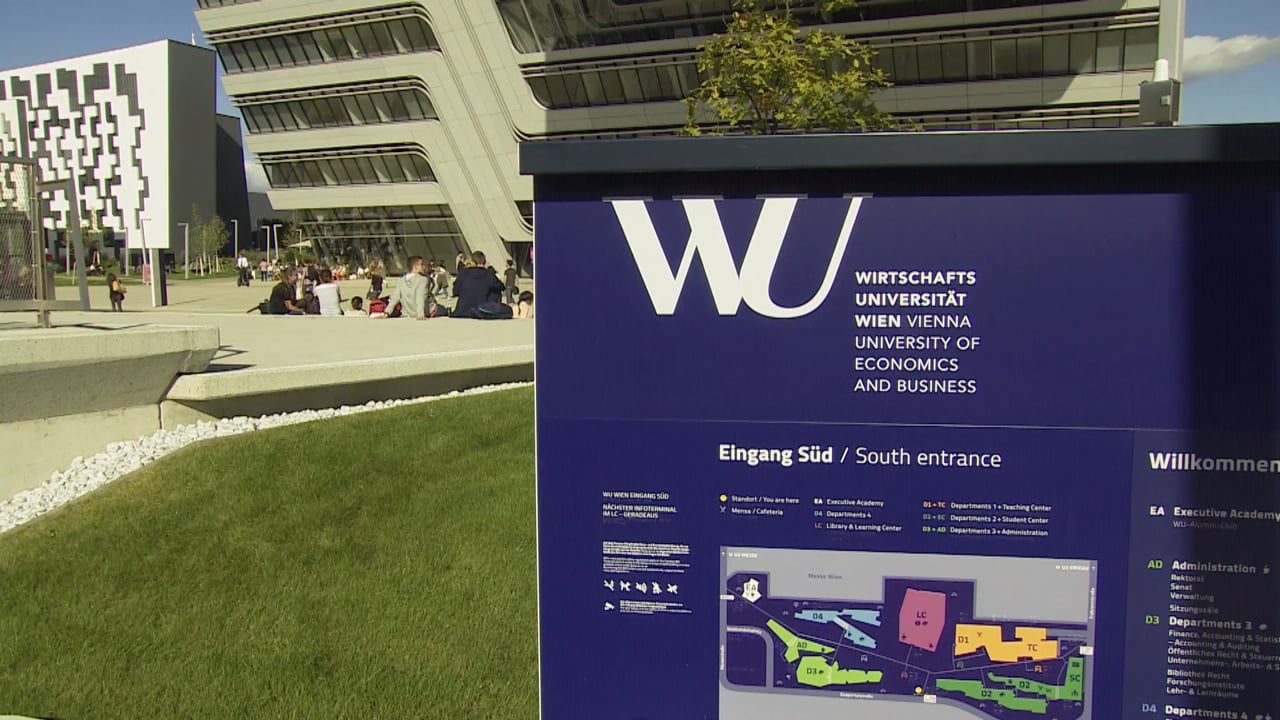 The central building, the Library & Learning Center, is surrounded by five building complexes designed by internationally renowned architects. 35,000m2 of the campus area is built up, the remaining 55,000 m2 are publicly accessible grounds.
25,000 students and 1,500 teachers, researchers and administrative staff study and work on Campus WU. In addition to traditional academic infrastructure facilities like classrooms, libraries, and offices, the campus also offers a number of facilities that are open to the public: restaurants, cafes, a bakery, a supermarket, bookstores, a childcare center, and an athletic center. Especially during the summer and semester breaks, many spaces on campus are available for rent as event venues.