Martin Winner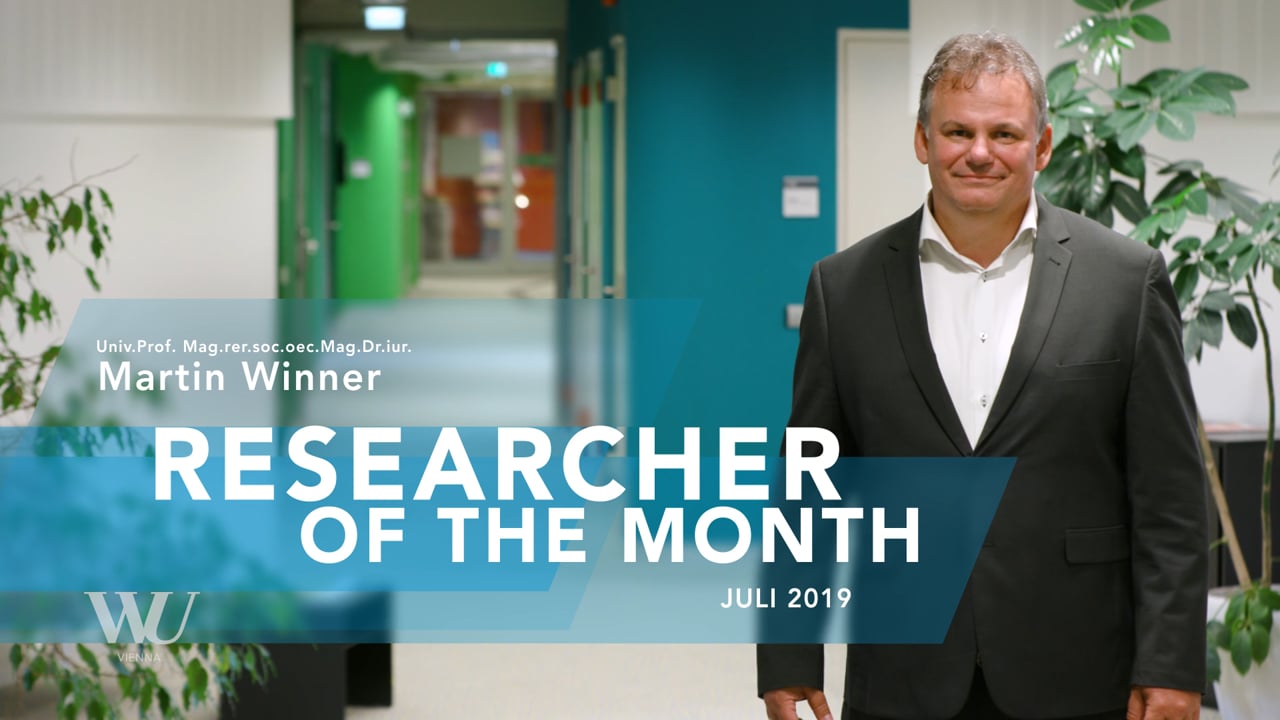 Martin Winner
Researcher of the month in july
Increased protection for shareholders when companies relocate
Freedom of establishment and freedom to provide services are important principles of the European Union and guarantee the mobility of companies within the EU. Companies have the option of relocating their businesses' registered office after a majority vote of the shareholders. However, discrepancies in national corporate law may result in disadvantages for minority shareholders and others affected by the changes. WU Professor Martin Winner and his colleagues were tasked by the EU Commission to examine how to create corporate legislation that provides adequate protection to shareholders affected by this type of change.
Tax benefits, higher dividends – changing the registered office of a company can bring many advantages. A majority vote of the shareholders is required for this type of relocation. Often, however, moving the company's registered office abroad can create disadvantages for minority shareholders. WU Professor Martin Winner, head of the Information Law and Intellectual Property Law Group at the Institute for Business Law, explains: "These disadvantages can manifest themselves in a wide variety of areas. Travelling abroad to the shareholders' meetings is a problem for some people, for example. In addition, minority shareholders may not be familiar with applicable national laws. Of course, the financial aspect is also particularly critical: Minority shareholders may receive lower dividends than before as a result of the relocation of the company seat." In order to provide minority shareholders with more protection in the future, Winner, together with an international group of experts, took a closer look at the different national laws and court decisions in the member states in order to identify risks and gaps in the current legislation.
Opt-out rights with fair compensation
Winner and the other experts came to the conclusion that, in order to protect shareholders in the event of a relocation, they should be given the option to leave. "The legal issues involved are so complex that shareholders should be given the option of switching to the new legal system or leaving in exchange for a severance payment," explains Winner. The experts also developed a proposal to ensure fair compensation. The EU Commission reacted accordingly, developing a procedure that will allow shareholders to check whether the amount of their compensation is appropriate. In addition, the team of experts also made recommendations on protecting creditors in the event of a cross-border relocation and on the rights of employees to representation on company boards. "Companies should not simply be able to move abroad in order to prevent employees from sitting on supervisory boards like they would in an Austrian company," says Winner about the proposal. "These innovations were passed by the EU Parliament in April and will provide more protection for individual shareholders in the future. At the same time, the advantages of mobility within the EU will be maintained," emphasizes Winner.