Jens Seiffert-Brockmann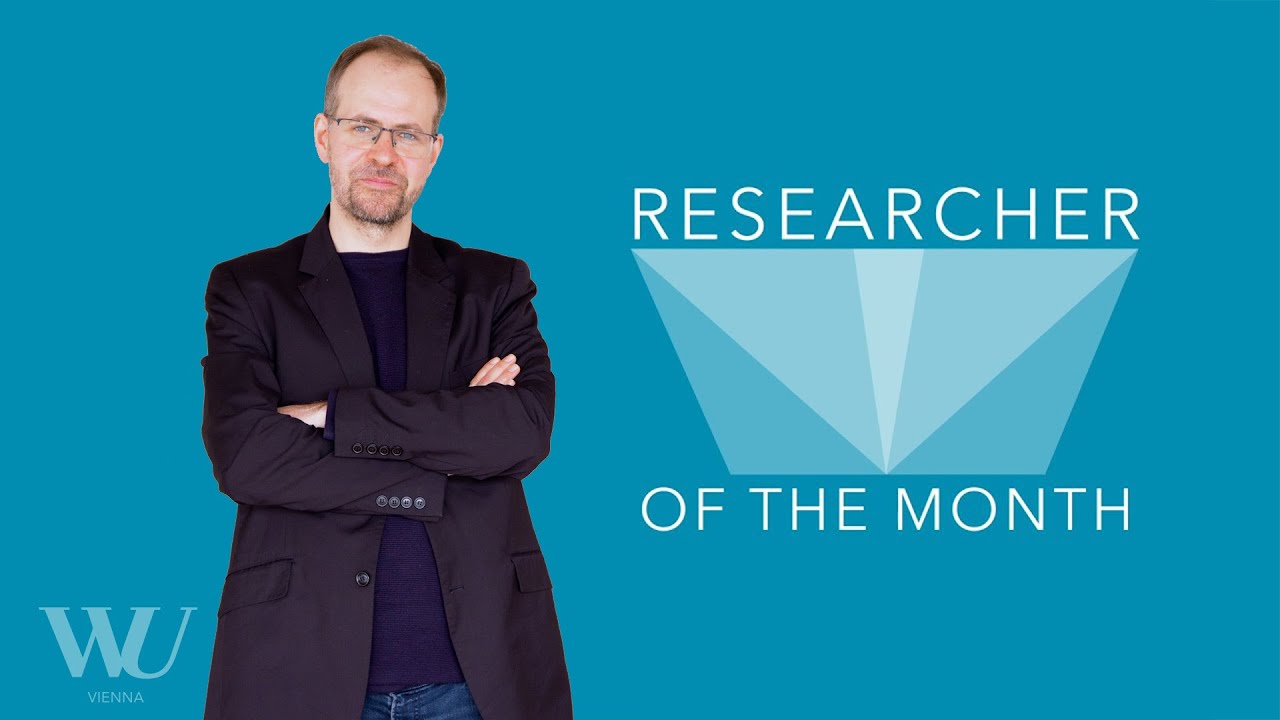 Jens Seiffert-Brockmann
Researcher of the Month
Storytelling in corporate newsrooms
The more newsroom structures determine corporate communications, the greater the importance of flexibility, flat hierarchies and individual autonomy, agile project teams, and a trial-and-error culture in the communications department. This is the result of a study by Jens Seiffert-Brockmann (Vienna University of Economics and Business) in cooperation with researchers from the University of Vienna. WU has selected the professor of business communication at the Department of Foreign Language Business Communication and head of the Institute for Communication Management and Media as Researcher of the Month.
Corporate communications play a key role in companies' success, not only by supporting communication on the market, but above all developing and maintaining a company's "license to operate" – the social acceptance of a company and its business model. A number of challenges make this a difficult feat to achieve.
On a societal level, 21st century communications technologies and the digitalization of communications as a whole are making consistent corporate communications more difficult. At the same time, countless external stakeholder groups are placing ever greater demands on companies: sustainability, environmental protection, or social responsibility, for example. Internally, communications must simultaneously take into account the diversity of the company while integrating the various fields of communications such as public affairs, media relations, or marketing communications on an organizational level. Today's globalization and medialization require real-time responses – a challenge that the compartmentalized structure of 20th century corporate communications can no longer meet.
The study shows how 13 companies in Germany and Austria are dealing with these challenges, implementing different levels of agile communications in corporate newsrooms. Especially companies with extensive public exposure, primarily B2C companies, rely on agile communication structures in order to be able to react quickly if necessary and to access the best minds for individual projects. The greatest challenge is to develop a consistent storytelling culture that both follows the guidelines of the organizational strategy and is open to input from internal and external stakeholder groups. Employees who can function simultaneously as content and channel managers, corporate storytellers, and communications experts in agile corporate newsrooms are key to a company's communicative success.
About Jens Seiffert-Brockmann
Jens Seiffert-Brockmann has been Professor of Business Communication at the Vienna University of Economics and Business since 2020. Between 2015 and 2020, he was a post-doc at the Corporate Communications Research Group at the University of Vienna. He received his doctorate in 2014 for his research on public trust in the media at the Institute of Communication and Media Studies at the University of Leipzig, where he also studied Communication and political science. Stays abroad as part of his research and teaching activities have taken him to Charles University in Prague (Czech Republic), George Mason University in Fairfax, Virginia (USA), and Lund University (Sweden), among others.
Jens Seiffert-Brockmann is head of the Institute for Communication Management and Media and also academic director for the international Master's Program in Business Communication at WU. His research focuses on strategic communication and communication management, trust in business and society, and digital organizational communication, especially gamification in organizational communication.