Gerald Reiner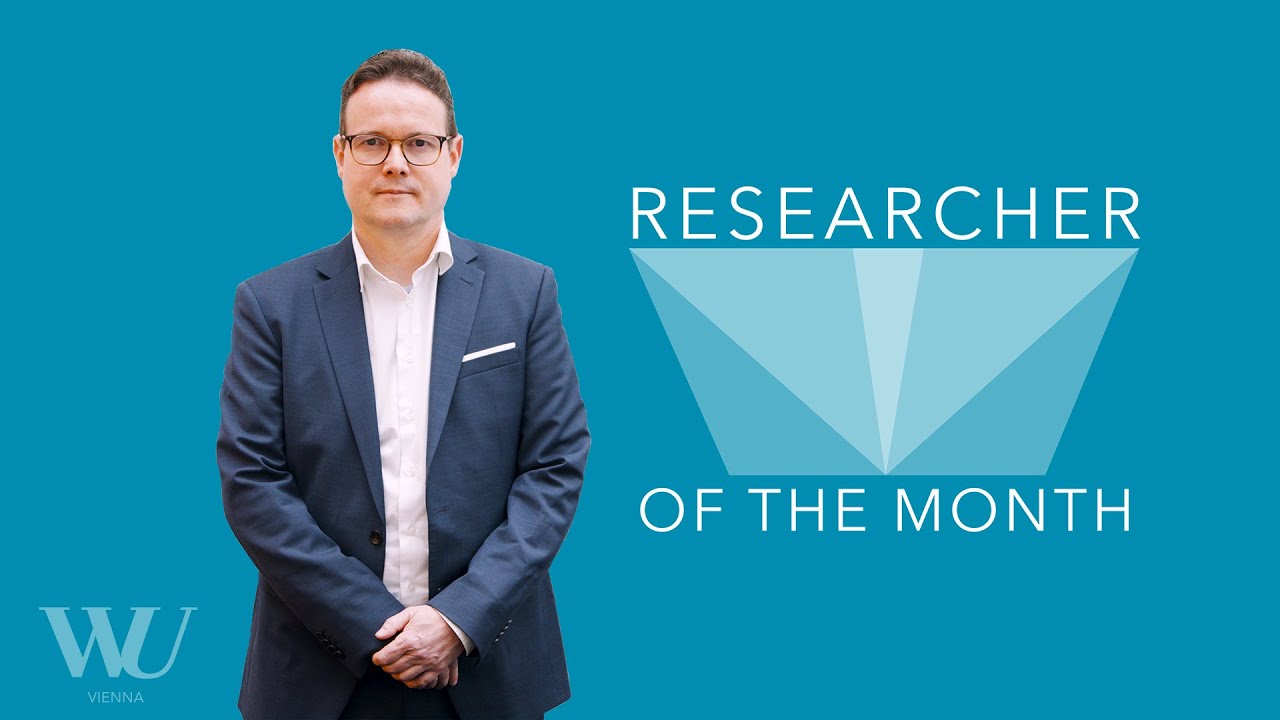 How the retail industry can reduce food waste
Globally, 1.3 billion tons of edible food per year is wasted in retail and consumption. This equals around 35 % of food produced along the entire supply chain, from production to consumers. WU researcher Gerald Reiner (head of the Institute for Production Management) and his team are conducting research on food waste and what the retail industry can do to avoid it. In recognition of his research, Gerald Reiner has been named Researcher of the Month January.
Reiner's studies show that food waste can have multiple causes:
Overproduction due to inaccurate sales forecasts and wrong assumptions about customers' behavior patterns (customers often choose "newest" products with the furthest possible expiration date).

Inefficient warehousing and transport, resulting in additional costs, higher CO² emissions and more waste.

Elevated product requirements from both retailers and customers: Imperfectly shaped carrots or bananas with brown spots do not sell.
The causes and their effects differ depending on the product category and the store format - hypermarkets, for example, require different process innovations than small retailers.
Project APPETITE
Although initiatives to prevent food waste do exist, they rarely focus on prevention. Socially, this constitutes an immense ethical and ecological problem as food that is still edible is lost but, at the same time, the number of people suffering from hunger is steadily increasing. Food waste must therefore be reduced through prevention. The integrated use of advanced data-based technologies can help counteract food waste. This is the motivation behind APPETITE, a project that runs until 2025 focusing on the prevention of food waste.
Optimizing the supply chain and ensuring an efficient matching of supply and demand are the best ways to prevent food from being wasted. Preventive measures include the use of independent platforms to match supply and demand. These platforms coordinate the relevant supply chain processes.
The overall goal of APPETITE is to reduce food waste by 10% by 2030 by means of prevention. Artificial intelligence-driven forecasting, simulation and optimization methods can make processes more transparent and reduce costs resulting from overstocking and shortages.
About Gerald Reiner
Gerald Reiner is full professor of operations management at the WU Institute for Production Management, head of the Institute for Production Management as well as academic director of the MSc Supply Chain Management. He received his PhD and habilitated in business administration at WU. From 2007 to 2014, he was full professor of Production Management and Logistics at the University of Neuchâtel (Switzerland). From 2014 to 2018, he was full professor of Production Management and Logistics and head of the Institute for Production, Energy and Environmental Management at the University of Klagenfurt. His research interests include production management and planning, supply chain management and planning, circular supply chains, humanitarian logistics, and digital production (Industry 5.0).
Gerald Reiner has published articles in international journals including the Production and Operations Management, International Journal of Production Economics, and Journal of Industrial Ecology.
Gerald Reiner's work has been honored with several awards, including the Emerald Outstanding Paper Award and the International Society for Inventory Research (ISIR) Service Award.