Post-doc positions
Join the scientific community
Assistant professor (Universitätsassistent/in post doc) m/f/d
You have decided to pursue an academic career and want to conduct research, teach, and be an active member of the scientific community in your field? This position is an ideal launching pad for a career in research.
Tenure-track positions offer a clear path to a long-term career at WU. Non-tenure-track positions allow you to gain valuable academic experience for your national or international career outside of WU.
Research and teaching with the objective of attaining a venia docendi (habilitation)

Organizational and administrative responsibilities

In most cases full-time employment

Integration into the scientific community in your field

Tenure-track and non-tenure-track options
Research project staff member
Are you passionate about research? A number of different third-party funded research projects offer you the opportunity to pursue your passion for research as a research project staff member.
While the main focus of your work is definitively research, research project staff members are occasionally involved in teaching in exceptional cases.
Project-based research work

Provide support for the unit's research work

Support the unit's organizational and administrative responsibilities

These positions are always financed with third-party funding.
What do post-doc employees appreciate the most about working at WU?
Personal freedom, family-friendly, appreciative atmosphere

Generous support for continuing education and travel

Good infrastructure, both technically and spatially

Top business and economics university with renowned experts on the faculty and a diverse range of subjects

Inspiring campus life shared with 2,400 like-minded people in research, teaching, and administration; over 21,500 students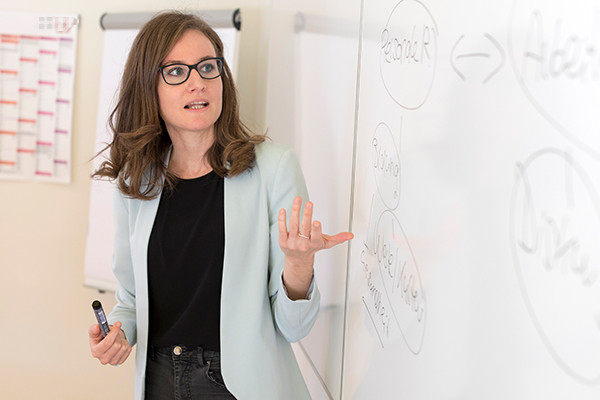 View job openings
Post-doc level