Awards and Distinctions
Honoring WU's Students, Teachers, and Researchers
16/12/2020
The WU Awards are given in recognition of outstanding research and teaching achievements.
Triple accreditation by the most prestigious accreditation agencies, EQUIS, AACSB, and AMBA, excellent placements in international rankings, and numerous awards attest to the high quality of teaching and research at WU. The annual WU Awards put faces to the excellence of Austria's only business and economics university. Once a year, we hold an award ceremony to thank the members of the WU community for their outstanding achievements. This year's WU Awards are going out to more than 280 students, faculty members, and researchers in recognition of their academic curiosity, new approaches to teaching and knowledge transfer, and innovative research work.
Outstanding students: Talenta Awards
The Talenta awards, presented in cooperation with the WU Anniversary Fund of the City of Vienna, honor 3 each of the year's best bachelor's and master's theses. The final theses of these promising (young) researchers show a particularly high level of social relevance and deal with a broad spectrum of topics, ranging from issues of long-term care and educational inequality to the internet presence of the New Right.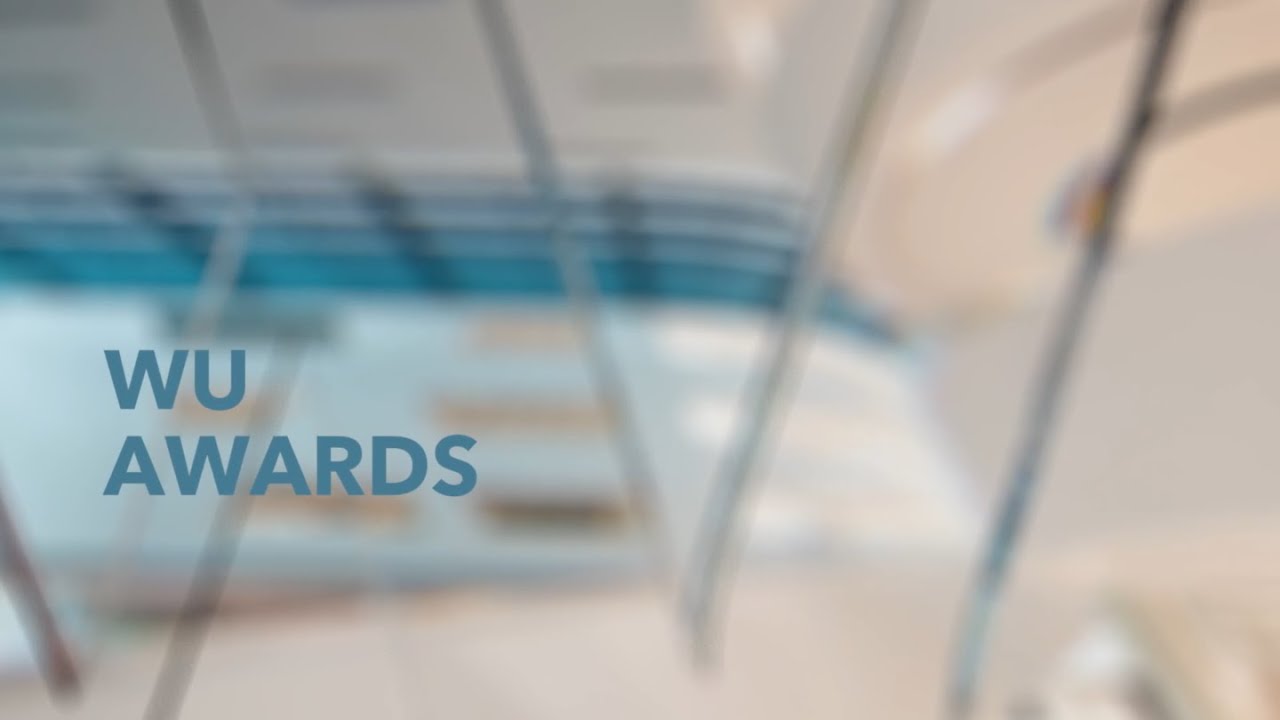 Prize-winning master's theses:
Natalia Alexandra Granada Guzmán (WU Master's Program in Marketing): "Homogenization or Diversification of Music Preferences? The Effects of Streaming Services on Music Consumption Behavior."

Maximilian Walz (WU Master's Program in Information Systems): "Workflow Dynamics – When Routines change over time: the ECADR Model."

Laura Elias (WU Master's Program in Socioeconomics): "Add Life to years not just years to life! Lebensqualität der BewohnerInnen in Langzeitpflegeeinrichtungen."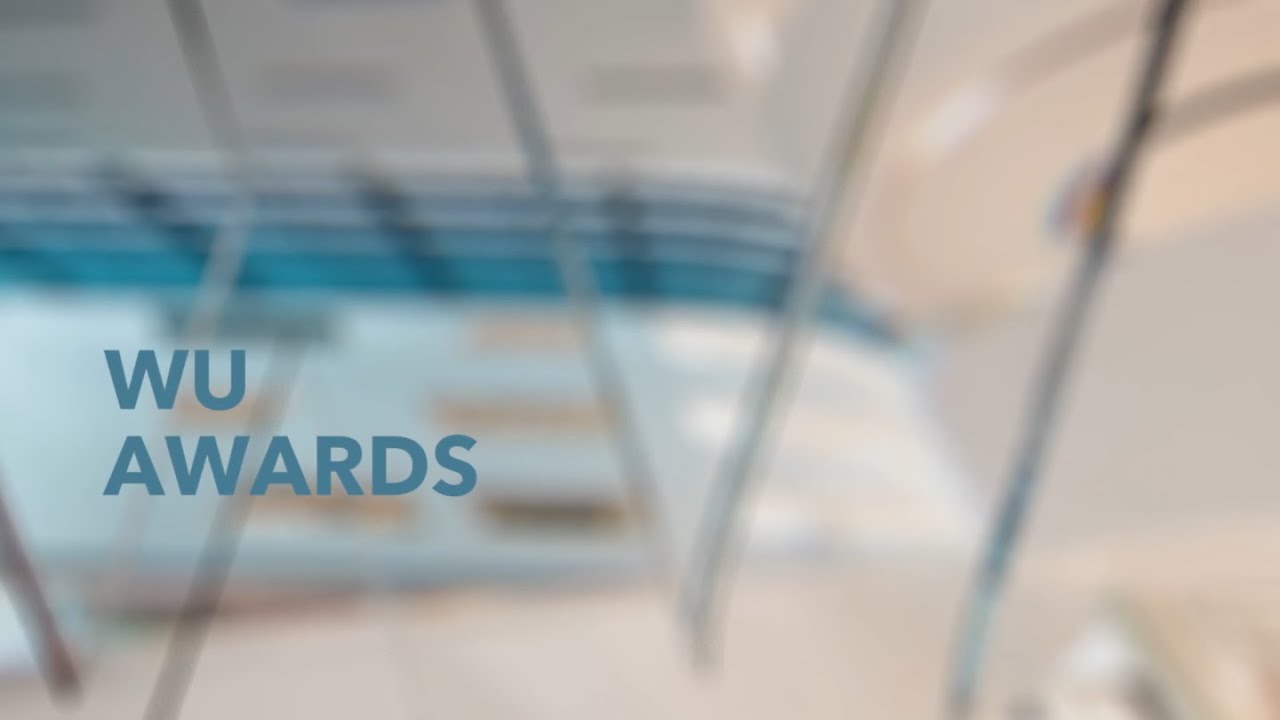 Prize-winning bachelor's theses:
Lukas Pirnbacher (WU Bachelor's Program in Business, Economics and Social Sciences): "Die Nachfrage nach Produktvielfalt: Empirische Evidenz zu den Effekten von Bildungs- und Einkommensungleichheit."

Theresa Strobl (WU Bachelor's Program in Business, Economics and Social Sciences): "Framing der 'Neuen Rechten' – der Onlineauftritt der Identitären Bewegung Österreich."

Mark Breuß (WU Bachelor's Program in Business, Economics and Social Sciences): "The Behavioral Economics of Doping."
Prize-winning teaching: Excellent Teaching & Innovative Teaching Awards
For the Excellent Teaching Awards, students nominate the teachers that have most inspired them that year with their passion for sharing their expertise. The focus is on how well teachers help students understand complex subjects and are able to fire up their enthusiasm for business and economics-related topics. Every year, around 3,000 nominations are submitted for the awards, demonstrating how important it is to give students a voice.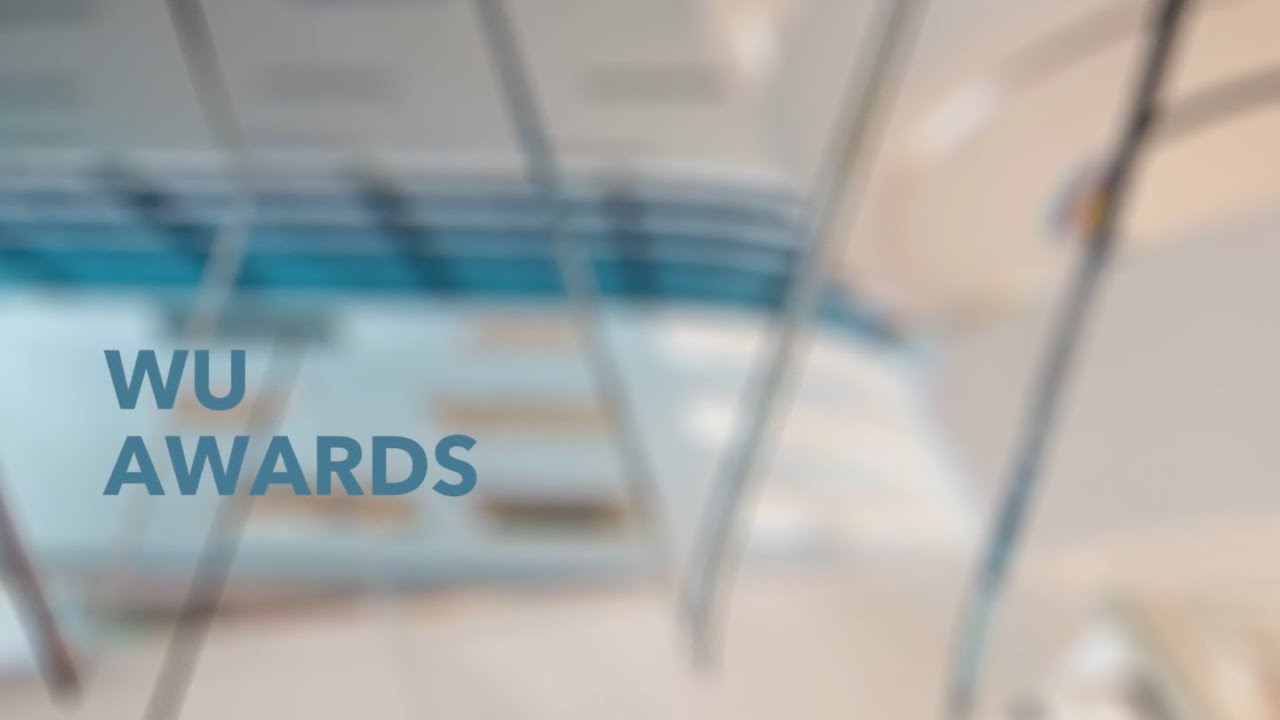 The 2020 winners of the Excellent Teaching Awards:
Dominik Bertagnol: Finance, Accounting and Statistics

Alfred Stiassny: Economics

Barbara Filzmoser: Foreign Language Business Communication

Can Tihanyi: Global Business and Trade

Ida Kapetanovic: Private Law

Markus Tilzer: Public Law and Tax Law

Claudia Klausegger: Marketing

Verena Weinberger: Public Law and Tax Law

Michael König: Strategy and Innovation

Christoph Weiss: Economics
Particularly creative and novel teaching designs are honored with the Innovative Teaching Awards. This year, the awards went out to particularly successful online courses that implemented new approaches and ideas.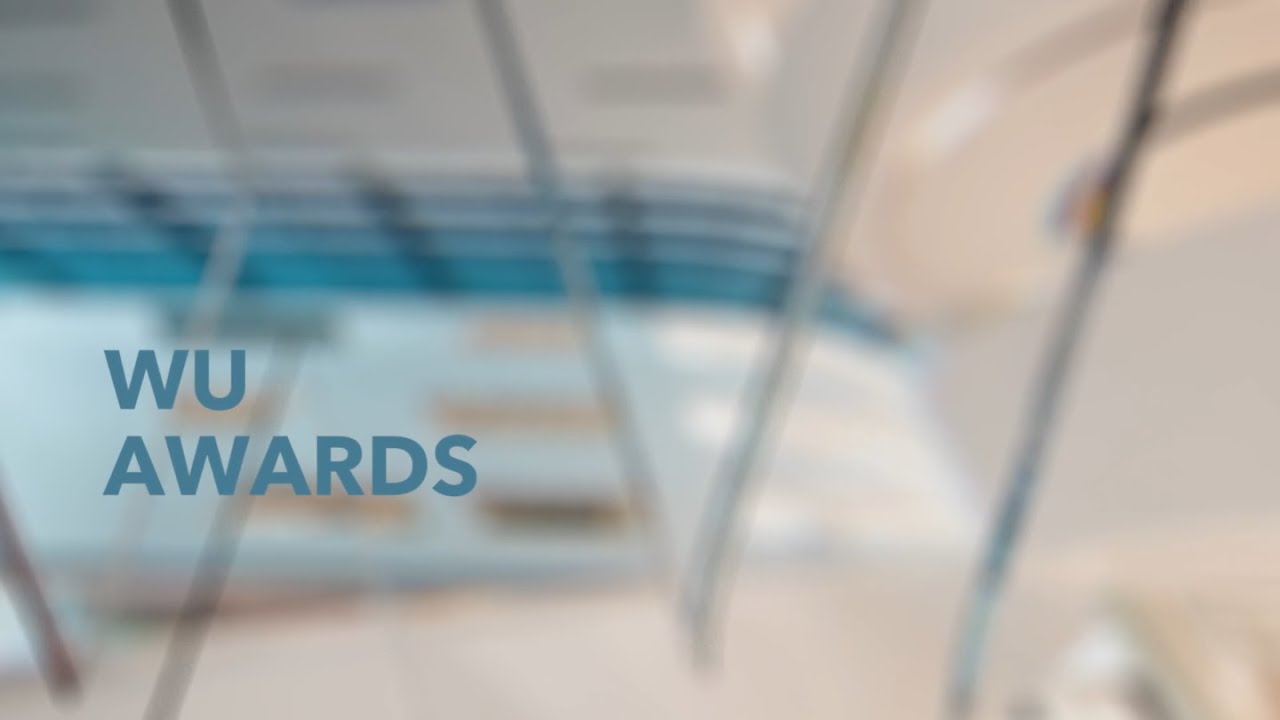 The 2020 winners of the Innovative Teaching Awards:
Alexander Staub and Carola Wandres: E&I Project 2: Scenario Planning: Anticipate Disruption

Thomas Lindner and Claus Aichinger: Machine Learning and the MNC

Michael Nettekoven, Maria Krakovsky, and Lukas Kowarsch: Finanzierung

Jakob Müllner: SBWL Kurs III – Betriebswirtschaftslehre des Außenhandels

Franz-Karl Skala: Digital Business – Programmieren
Focus on outstanding research performance
Research has been an integral part of WU's identity for over 100 years. Currently, about 1,600 researchers work at WU in more than 60 institutes, conducting research on economic, social, and legal topics. This year's WU Awards honored 250 research papers for their groundbreaking methods and results, including 11 publications that appeared in internationally renowned journals ("Star journals").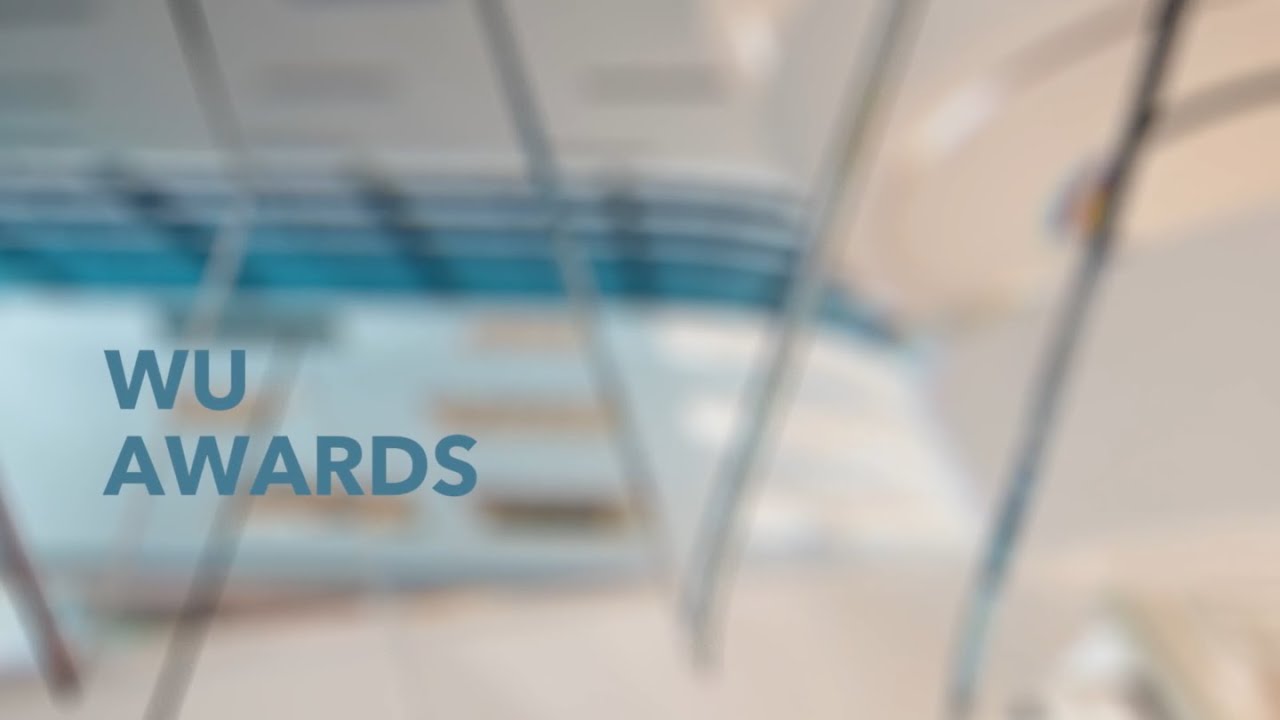 Excellent Research, Part 1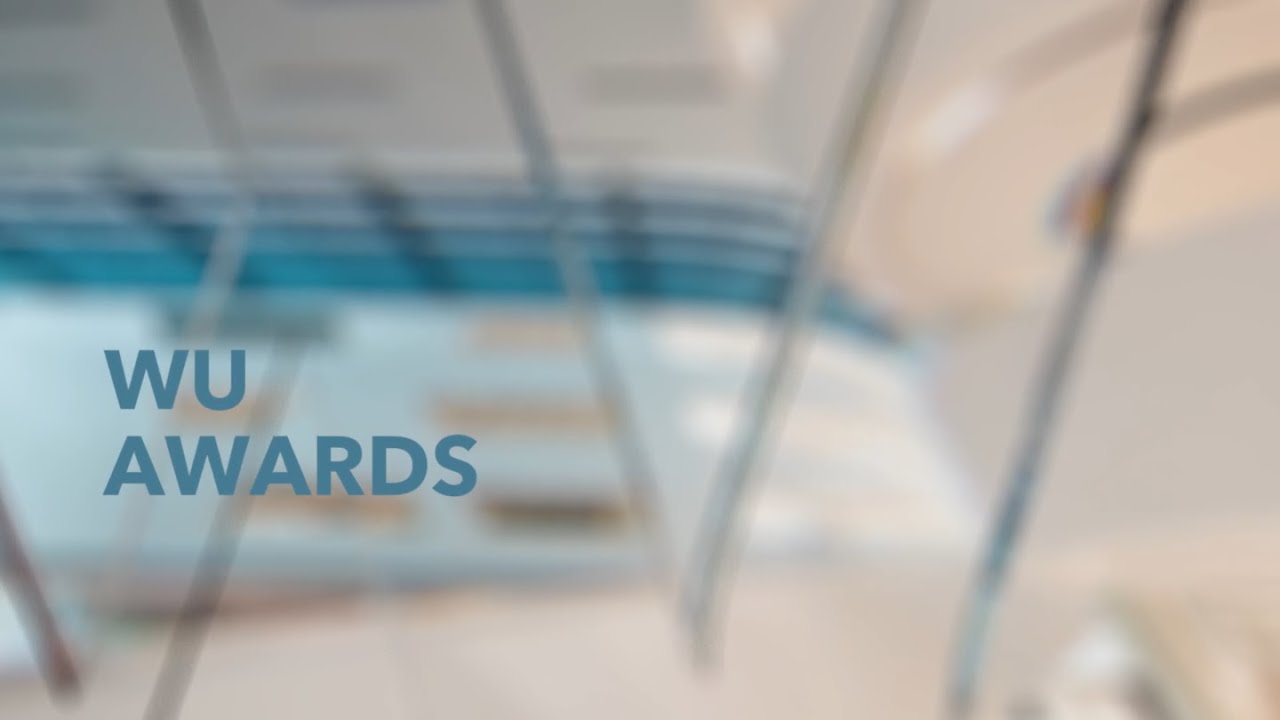 Excellent Research, Part 2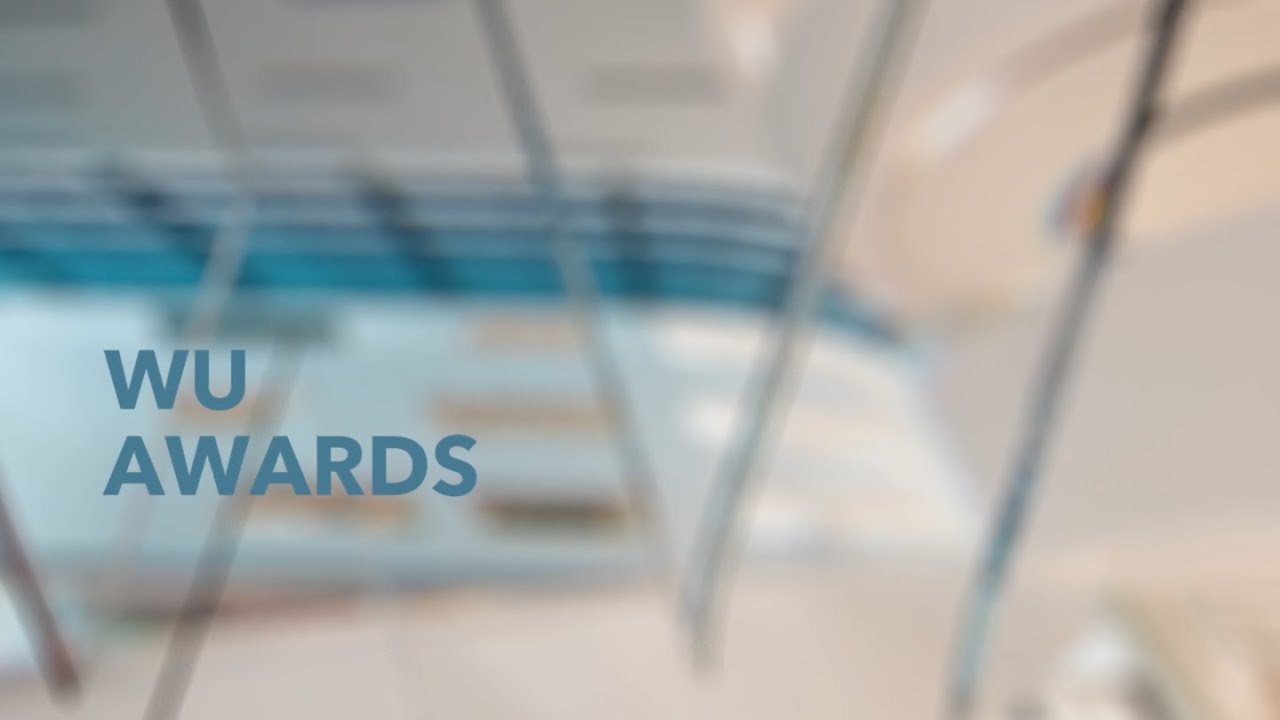 Excellent Research, Part 3
Prize-winning authors in the WU Star Journal category:
Jakob Müllner and Thomas Lindner in the Academy of Management Journal: "Political Risk and Alliance Diversity: A Two-Stage Model of Partner Selection in Multipartner Alliances"

Martin Schreier in Management Science: "Earmarking Donations to Charity: Cross-cultural Evidence on Its Appeal to Donors Across 25 Countries"

Stefan Voigt in the Journal of Economectrics: "Large-Scale Portfolio Allocation Under Transaction Costs and Model Uncertainty"

Bernadette Kamleitner in the Journal of Marketing Research/JMR: "Designed to S(m)ell: When Scented Advertising Induces Proximity and Enhances Appeal"

Bernadette Kamleitner and Carina Thürridl in the Journal of Marketing: "A Cinderella Story: How Past Identity Salience Boosts Demand for Repurposed Products"

Gerhard Speckbacher and Aleksandra Klein in Accounting Review: "Does Using Accounting Data in Performance Evaluations Spoil Team Creativity? The Role of Leadership Behavior"

Igor Filatotchev in Organization Science: "The Cost of Status: When Social and Economic Interests Collide"

Mia Raynard in the Academy of Management Journal: "Reinventing the State-Owned Enterprise? Negotiating Change during Profound Environmental Upheaval"

Christian Wagner and Josef Zechner in the Journal of Finance: "Low Risk Anomalies?"

Christoph Weiss and Biliana Yontcheva in International Economic Review: "Information and Price Dispersion: Theory and Evidence"

Nils Wlömert in the International Journal of Research in Marketing: "International Heterogeneity in the Associations of New Business Models and Broadband Internet with Music Revenue and Piracy"
In cooperation with the City of Vienna, WU also recognizes outstanding academic publications with the Best Paper Award.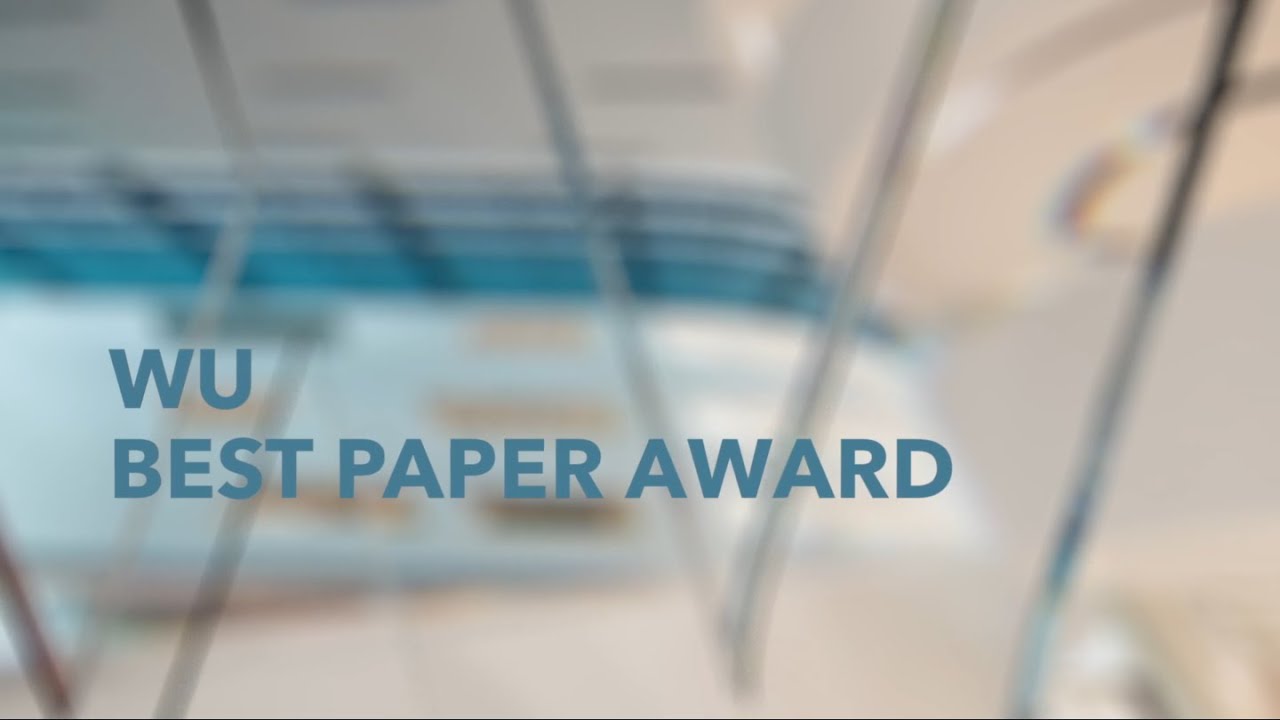 The winners of the 2020 Best Paper Awards:
Stefan Voigt: "Large-Scale Portfolio Allocation Under Transaction Costs and Model Uncertainty"

Markus Lampe: "When Britain Turned Inward: The Impact of Interwar British Protection"

Eva Beaujouan: "Is the Family Size of Parents and Children Still Related? Revisiting the Cross-Generational Relationship Over the Last Century"

Michail Kokkoris: "True to Which Self? Lay Rationalism and Decision Satisfaction in Self-Control Conflicts"
For a list of all prize winners in all categories and to find out more about the WU Awards, please see:
Back to overview