Excellent Teaching Award
The content on this page is currently available in German only.
Bei der Auszeichnung "Exzellente Lehre" erhält die Meinung der Studierenden besonderes Gewicht, da die Nominierung für den Preis ausschließlich von den Studierenden vorgenommen wird. Jede/r Studierende hat die Möglichkeit online zwei Lehrende vorzuschlagen und die Wahl zu begründen.
Die Nominierungen und Begründungen der Studierenden werden nach Ablauf der Nominierungsfrist an eine Jury weitergeleitet, die anhand der vorhandenen Syllabi und Evaluierungsergebnisse sowie der Begründungen die Preisträger/innen auswählt.
Preisträger/innen 2022
Jesus Crespo Cuaresma
Department für Volkswirtschaft

Bettina Fuhrmann
Department für Management, Institut für Wirtschaftspädagogik

Anna Hammerschmidt
Department für Volkswirtschaft

Markus Lampe
Department für Sozioökonomie, Institut für Wirtschafts- und Sozialgeschichte

Alice Lea Nikolay
Department für Öffentliches Recht und Steuerrecht, Institut für Österreichisches und Europäisches Öffentliches Recht

Markus Patloch-Kofler
Department of Finance, Accounting and Statistics, Institute for Accounting & Auditing

Nigel Reynard
Department für Fremdsprachliche Wirtschaftskommunikation, Institut für Englische Wirtschaftskommunikation

Gerhard Speckbacher
Department of Strategy and Innovation, Institut für Unternehmensführung

Julia Told
Department für Privatrecht, Institut für Zivil- und Zivilverfahrensrecht

Nils Wlömert
Department für Marketing, Institut für Retailing & Data Science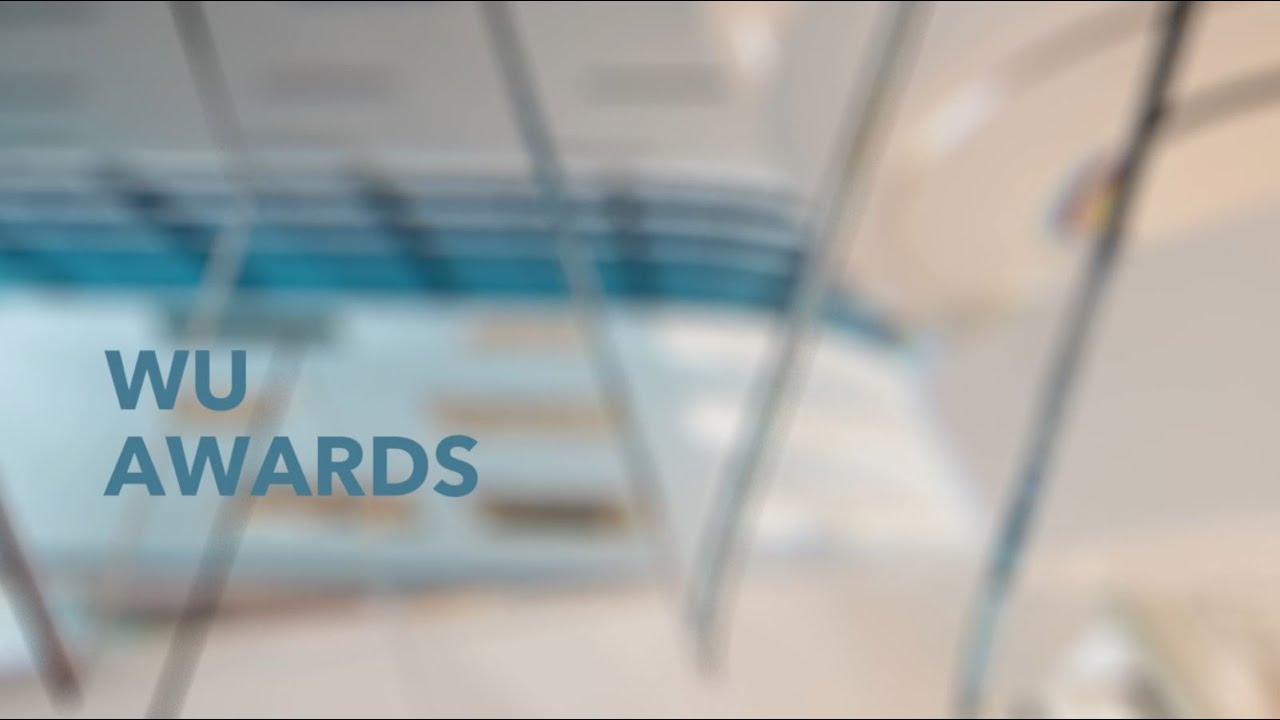 WU Awards 2022 - Exzellente Lehre
Bisherige Prämierungen
Bis zum Jahr 2015 wurde der Preis für Exzellente Lehre für herausragende Lehrveranstaltungsdesigns vergeben. Die Ausschreibung für die Exzellente Lehre basierte auf einem thematischen Schwerpunkt und Lehrende konnten sich in Eigeninitiative dafür bewerben. Seit 2016 erfolgt die Nominierung für den Preis für Exzellente Lehre durch die Studierenden.
Prämierungen "Exzellente Lehre ab 2016"
Prämierungen "Exzellente Lehre 2011-2015"
Young Faculty
Im Frühjahr 2008 erfolgte eine Prämierung von Nachwuchslehrenden der WU. Mit der Auszeichnung "Young Faculty" wurde deren Engagement sowie die Lehrleistung gewürdigt. 2009 wurden Nachwuchslehrende in der Kategorie "Young Faculty" im Rahmen der "Exzellenten Lehre" ausgezeichnet.