Management
Individual incentives: How pay influences performance
18/06/2021
How should companies design individual pay incentives? Do employees automatically work harder if they receive more pay? Isabella Grabner from the Institute for Strategic Management and Managerial Accounting at WU (Vienna University of Economics and Business) and Melissa Martin (University of Illinois) have investigated the effects of pay dispersion, i.e. the variation between salaries. The result: Individual differences in pay levels are only accepted as fair if they clearly correspond to different levels of performance. Only in such cases will individual pay incentives have positive effects on performance.
Performance-based pay can have positive motivational effects on employee performance – but only if the incentive systems are clear and transparent. If employees feel that the variation between salaries is unfair, however, this can have negative consequences. An important point noted by the researchers is that employees not only look at their own salary but also compare it to what their coworkers earn.
Pay transparency can have unintended consequences in cases where poor performers perceive high disparities in pay levels. Pay transparency can make it more likely for such employees to leave the company. To prevent this, the researchers recommend that companies provide training courses or mentoring programs that pair up higher and lower performers.
Pay transparency can be an advantage for companies if it helps to give legitimacy to the compensation system and shows that individual incentives are well deserved, and if it makes it clear to employees how their performance is linked to what they earn.
In general, companies should try to minimize any differences in pay that are not dependent on performance and communicate the reasons for different pay levels clearly to their employees.
Pay transparency can't be avoided
The study shows that companies are not immune to the effects of pay transparency even if they don't have explicit pay transparency policies in place: The employees of the company the researchers looked at by and large knew how much money their coworkers made and compared their own pay to what others earned. This means that companies must be aware that their employees will compare their pay levels to others' no matter what, even if the management has decided not to put an official pay transparency policy in place.
To collect their data on pay dispersion and its effects on employees, the researchers worked with a large healthcare provider with a workforce of 8,000 employees and 450 clinics across the United States.
The results of the study are summarized in a short research video.
1 Minute, 1 Paper: Research in a nutshell
WU's "1 Minute, 1 Paper" video series presents research results in an accessible and concise format.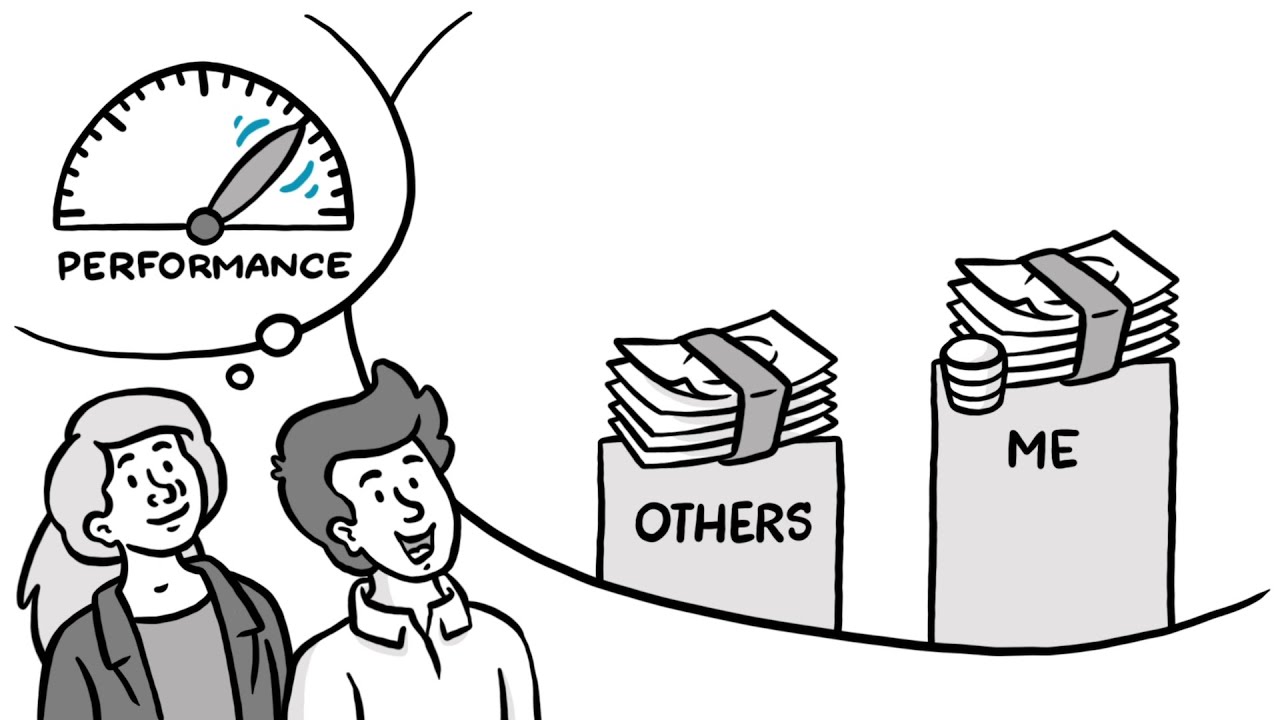 1 Minute, 1 Paper
Pay Dispersion & Performance-based…
All other "1 Minute, 1 Paper" videos are available on WU's YouTube channel: https://short.wu.ac.at/1M1P You are free to embed these open-license videos on non-WU websites.
The publication
Isabella Grabner and Melissa Martin's study entitled "The effect of horizontal pay dispersion on the effectiveness of performance-based incentives" has been published in the journal "Accounting, Organizations and Society" and is available here: https://www.sciencedirect.com/science/article/pii/S036136822030060X
Back to overview