PhD Program in Finance
Overview
The Vienna Graduate School in Finance (VGSF) invites students to apply for the PhD program in Finance. Our school is a joint partnership of three institutions: the Institute for Advanced Studies (IHS), the University of Vienna and the Vienna University of Economics and Business (WU Vienna).
The Program
The PhD program is a full-time program structured into coursework and research. The aim of the coursework is to train students to develop innovative research in finance. The program includes weekly research seminars at which renowned researchers present their latest work. VGSF students are fully funded. They are employed by the University of Vienna or by WU Vienna and exempt from tuition fees.
Further information is available on the VGSF homepage.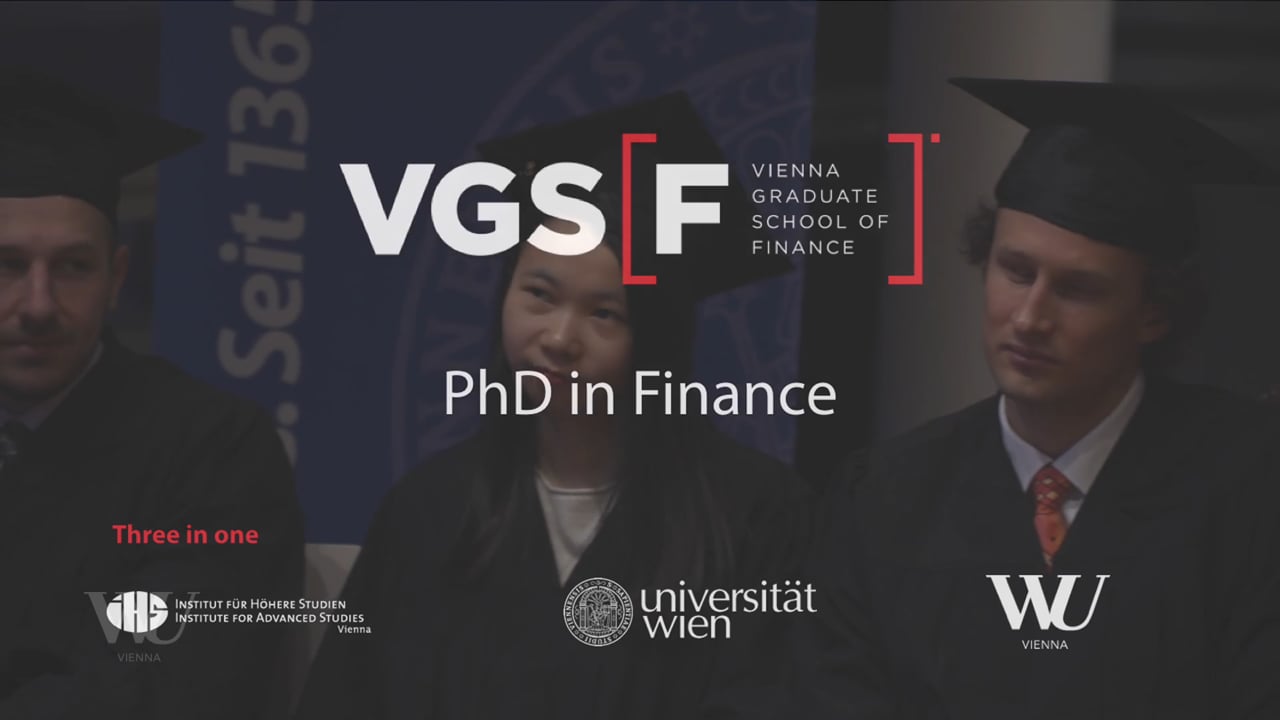 Application information
Candidates should send their application using our online tool. Detailed information about requirements and documentations is online on the program website at www.vgsf.ac.at/application.
Partners
Learn more!
Structure & Content