SBWL Produktionsmanagement
The content on this page is currently available in German only.
Produktionsmanagement oder Production and Operations Management (POM) beschäftigt sich mit der effizienten und effektiven Planung, Kontrolle und Steuerung aller Ressourcen und Aktivitäten von Unternehmen auf strategischer, taktischer und operativer Ebene, die notwendig sind, um den Markt mit Gütern und Dienstleistungen zu versorgen. POM ist relevant für die Güter- und Dienstleistungsproduktion sowohl im privaten als auch im öffentlichen und Non-Profit Sektor.
Produktionsmanagement umfasst u.a. folgende Themenbereiche:
Prozess- und Kapazitätsmanagement

Qualitätsmanagement

Bestandsmanagement

Supply Chain Management

Neuproduktentwicklung

Data Analytics und Marketing Engineering

Enterprise Ressource Planning (ERP)

Projektmanagement

...
In folgendem Video erhalten Sie einen Überblick über die Inhalte und den Aufbau der SBWL Produktionsmanagement. Details zum Aufnahmeverfahren in die SBWL Produktionsmanagement finden sie hier.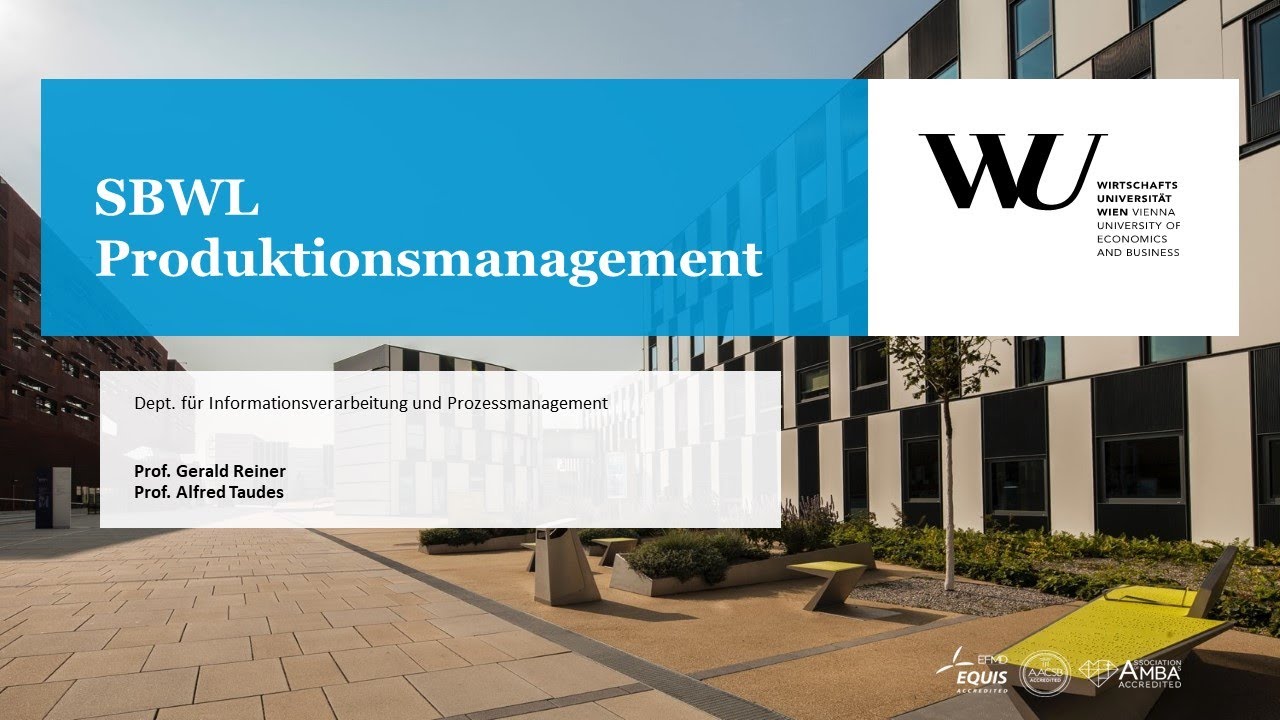 SBWL Produktionsmanagement