SDG 8 Decent Work and Economic Growth
SDG 8 focuses on sustainable economic growth and productive and decent work for all. Two WU students, Swapnil and Antonia, explain that the COVID-19 pandemic has brought this goal and its related issues and challenges to the forefront of many conversations around the world, as people are losing their jobs and are taking drastic action to compensate. While nation states need to implement and enforce laws that ensure fair, equitable working opportunities and conditions, companies must provide safe working environments for their employees. As individual consumers, we can make sure that we primarily support the companies who treat their employees fairly and lawfully and who produce in an ecologically sound manner. Look out for the Austrian Ecolabel or the German Grüner Knopf (Green Button) when shopping!
SDG 8 - Antonia & Swapnil
Dr. Aleksandra Klein, Assistant Professor at the Institute for Strategy and Managerial Accounting and STaR Intellectual Community member, showcases a different perspective on SDG 8 by telling us about her research on equal job opportunities and on gender equality in this context. She strongly believes that working toward SDG 8 is critical for achieving SDG 5, Gender Equality; specifically in her research, she investigates how certain performance management tools drive or hinder the gender pay gap.
SDG 8 - Aleksandra Klein &…
In our second research video on SDG 8, WU PhD student Haliki Kreinin challenges the framing of SDG 8, as it does not align with the overall aim of the SDGs to be sustainable – rather than the goal being called "Decent Work and Economic Growth", Haliki recommends that the goal be named "Sustainable Work and Economic De-Growth." She and a colleague, Ernest Aigner, published a paper on this issue, which addresses the goals, indicators, and actions necessary to stay below 1.5 degrees. For individuals, she recommends avoiding climate-intensive consumption (for example, flying and eating meat) and taking political action to drive societal-level change.
SDG 8 - Halliki Kreinin &…
In this video, project lead Katerina talks to Sara, a junior product manager in Sustainable Finance at Raiffeisen Bank (RBI). Sara also happens to be an alumna of WU Executive Academy and is currently working on her PhD at WU. Sara addresses how RBI is integrating Environmental, Social and Governance (ESG) and SDGs into its business, specifically SDG 8. In particular, their Sustainability Bond Framework seeks to make two key contributions to the broader society. The first one regards financing education and vocational training in underserved areas in Central and Eastern Europe (CEE), to increase access to public education and vocational training for children, elderly and unemployed. The second contribution is supporting micro-, small-, and medium- sized enterprises (MSMEs) in the CEE region, with a special focus on youth and women entrepreneurs. With all this, the initiative seeks to promote decent job creation and work in the region, which is at the core of SDG8. Finally, our interview with Sara also touches upon having the meaning and purpose at work, and about how to think about SDGs as part of our daily routines.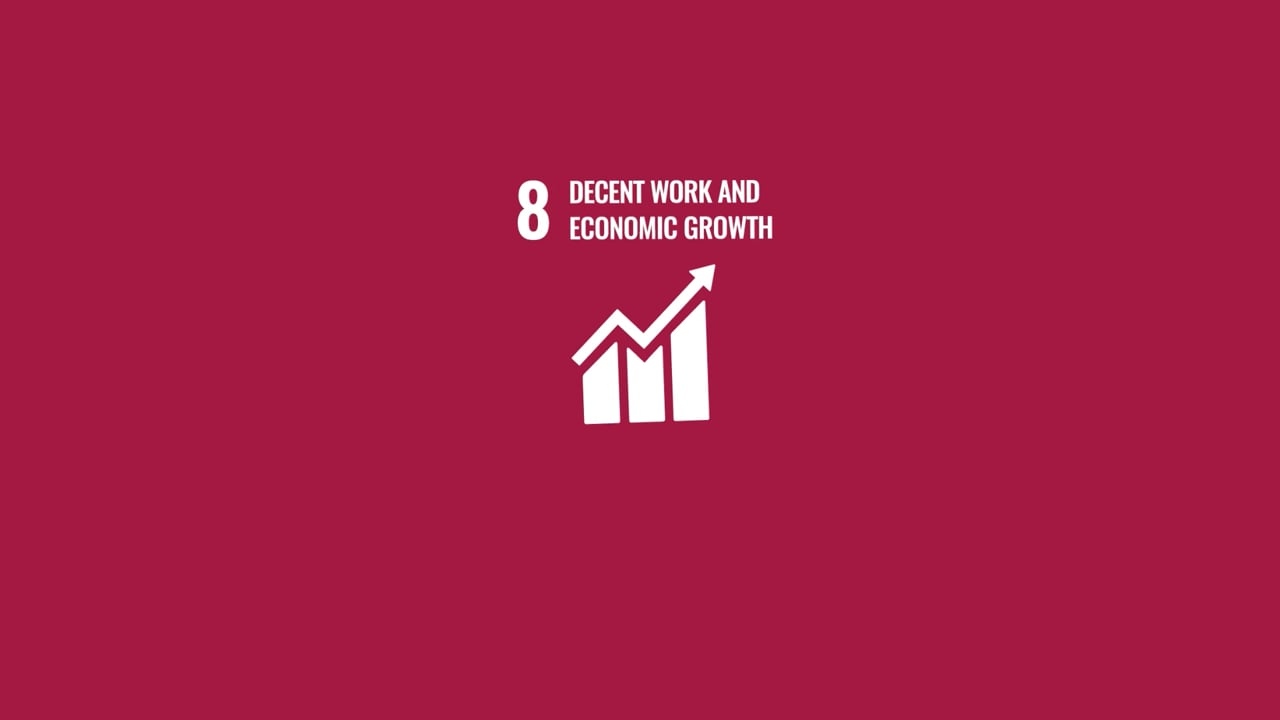 SDG 8 - Sara Moghaddam Tabar &…