For Companies
Within the framework of our project seminars, the Institute for Entrepreneurship and Innovation offers external partners the opportunity to cooperate with the E&I institute. In the E&I project seminars students in fixed teams work on real-world problems of our external partners. The students are led by our experienced scientific staff and supported by external coaches.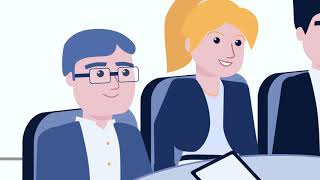 What are E&I cooperation…
Learn about the E&I cooperation…
Our students worked on 1,079 real-world business challenges over the past few years. Working together with E&I faculty members and external coaches the E&I student teams were able to solve all of these projects to the highest statisfaction of our project partners.
Cooperations in E&I project seminars
Project partner satisfaction