Exploring Vienna
Exploring Vienna - the most liveable city in the world
According to a study by Mercer – a consulting company in the area of health, wealth, and career solutions for businesses – Vienna has earned the title "most liveable city in the world" for the tenth time in a row in 2019. Upon reading this, you may wonder: what is it that makes Vienna so special? On this page, you will find information that will allow you get to know this beautiful and vibrant city off the tourist-beaten track.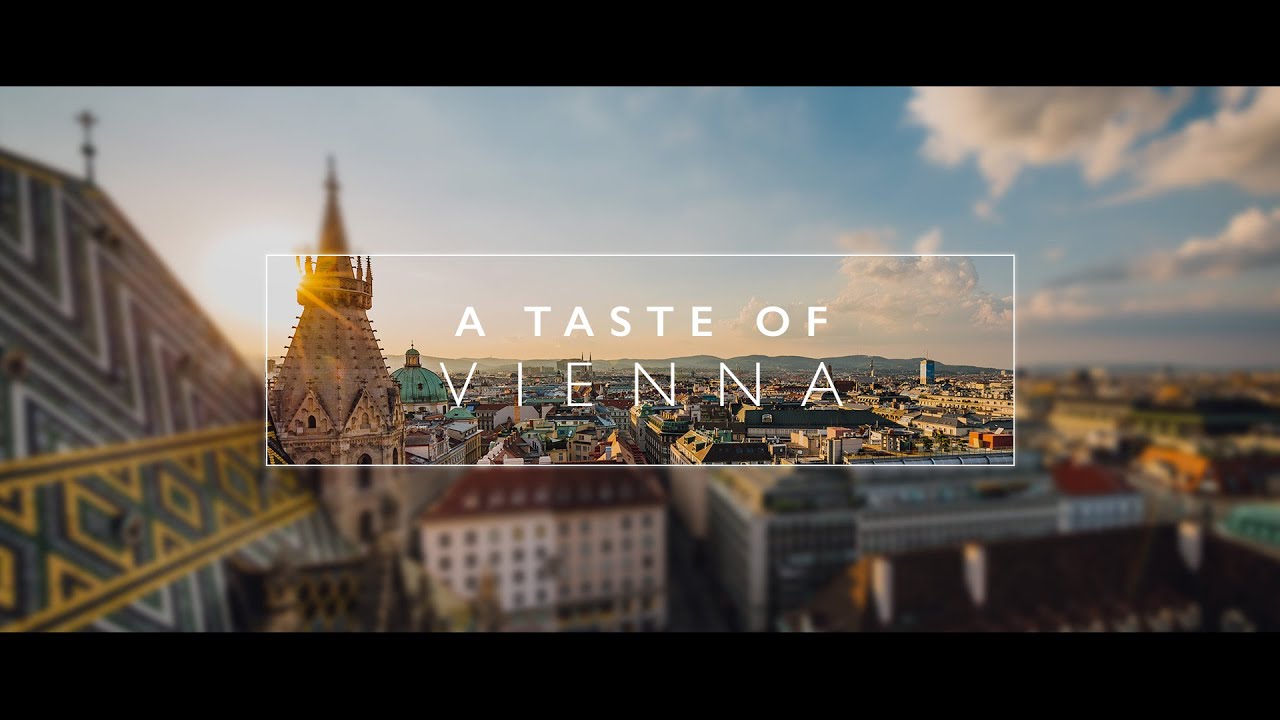 Published by: FilmSpektakel // Produced by: Thomas Pöcksteiner & Peter Jablonowski // Sounddesign by: Benjamin Bauernfeind
Exploring the old and new Vienna
Newspaper article in The Independent
Vienna is always perceived as a culturally rich city with sprawling gardens and extensive palaces; a city that is soaked in history with immaculate restoration and celebration of its built heritage. But one is only fooled by the plethora of images available online, as the city actually holds together a magical fusion of layers of periods and styles evolving over the ages and the fascinating integration of its architecture – the opulent Baroque palaces on one side and contemporary and fluid masterpieces on the other.
Exploring Vienna - from food to food for thought
A taste of nearly everything (food)
Traditional Austrian Food
While enjoying your tasty food, why not try Vienna's amazing tap water? This high-quality spring water comes from the beautiful mountains in the Hochschwab region. It doesn't only taste better than bottled water but it is also cheaper and its consumption leaves less of an impact on the environment.
Bars & Drinks
Coffeehouse Culture
Vienna is famous for its coffeehouses and the coffeehouse culture associated with them. The link below shows you a list of the top 10 coffeehouses in Vienna. Fancy some Viennese cake? At Hotel/Café Sacher, one of Vienna's most famous cakes, Sachertorte, is made according to the original recipe.
Sightseeing
Museums
If you want to enjoy art, history or science, you can visit one of Vienna's many museums. You can find an overview here.
MuseumsQuartier
"Spread over 90,000m2 in central Vienna and encompassing 60 cultural institutions, the MuseumsQuartier Wien is one of the largest districts for contemporary art and culture in the world. Nothing is off limits at the MuseumsQuartier. […] The spectrum ranges from fine art, architecture, music, fashion, theater, dance, literature, children's culture, game culture, and street art to design and photography." – Homepage MQ
MuseumsQuartier is also home to many restaurants, outdoor seating areas and open-air events during summer.
Ring road
To get a better feeling for the city center, you can walk along the ring road (Ringstraße) or take tramline 1. The ring road is a circular road surrounding the first district. There, you can find some of the most luxurious hotels in Vienna (e.g. Imperial or Ritz Carlton with a beautiful rooftop-bar), a department store called Ringstrassen Galerien, the Houses of Parliament, the City Hall, the University of Vienna, the National Library, the State Opera, the Burgtheater, as well as several parks.
Churches
The landmark of Vienna: St. Stephen's Cathedral in the very center of Vienna's first district.
Here is a link to the top 10 churches of Vienna.
Music
Vienna has a rich cultural heritage, especially where classical music is concerned. Its musical history dates back centuries, when famous composers such as Mozart, Beethoven and Schubert frequented the city.
Unfortunately, most opera houses (e.g. Staatsoper) and concert halls (e.g. Konzerthaus) are closed during August. However, some smaller events do take place. Follow the links below to find out more and purchase tickets for concerts.
Concerts
Here you can find an overview of all events that take place in August.
The Musikverein ⇒ Program
– Viennese Mozart Orchestra (Wolfgang Amadeus Mozart)
– Gala Concert of The World Orchestra Festival
Karlskirche ⇒ Program
– Four Seasons (Vivaldi)
– Mozart Requiem (Wolfgang Amadeus Mozart)
Parks
"What I like most about Vienna is that, despite its size, the city radiates a certain tranquility." – Merlin
Close to WU – Prater
6,000,000 square metres of fresh air and trees located in the inner city. Most citizens use the Prater for running, biking or sitting in the grass and having a chat while basking in the glorious summer sun.
Prater - Park & Amusement Center
Barely outside the city
If you'd like to take a walk or explore nature a bit more, the Wienerwald and the Lainzer Tiergarten are worth a visit. You can also explore the walking trails called Stadtwanderwege. Check out this link to get detailed information about different routes in the city.
Gardens
There are several parks and gardens in the inner city you shouldn´t miss:
Burggarten – a charming green space where you can enjoy outdoor breakfast at Palmenhaus

Volksgarten – a park full of roses; a nice place to read on a park bench

Stadtpark – here you can find the famous Johann Strauß monument
In the outer districts, you can also find beautiful gardens and green spaces not typical for a city of Vienna's size. Although these places aren´t in the city center, they are well connected by public transport. In brackets, you will find the respective subway line and station.
Garden of Schönbrunn – this is the famous garden surrounding Schönbrunn Palace, which was the summer residence of the Habsburg rulers (U4 – Schönbrunn)

The old Danube – a place where you can go swimming or rent a boat (U1 – Alte Donau)
When exiting the subway, turn left and you will find two rental boat companies. Here is a link to one of them called Eppel Boote.

Danube Park – another lush green space that houses the famous Danube Tower. Just turn right after exiting the subway station (U1 – Alte Donau)

Danube Island – 42 kilometres of beach and a nature reserve, well suited for riding your bike (U1 – Donauinsel, U6 – Floridsdorf or U2 – Donaustadtbrücke)
https://www.wien.gv.at/english/environment/waterbodies/danube-island/index.html
Shopping
Mariahilferstraße – the place to be for shopping with lots of restaurants and cafés nearby
Kärtnerstraße – the most famous shopping street in the city; it runs from Karlsplatz to Stephansplatz
Graben and Tuchlauben – close to Kärntner Straße; here you can find luxury shops like Louis Vuitton, Hugo Boss etc.
Disclaimer
This page is by no means intended to be exhaustive. There are so many more things to do and see in Vienna - literally a thousand. For instance, check out this link if you are curious.