RCE Vienna
The Regional Centre of Expertise on Education for Sustainable Development Vienna (RCE Vienna) is a project-based network for research, education and knowledge interactions on questions related to regional and transregional sustainable development and socioecological transformations.
The RCE Vienna was founded in 2011 and is one of more than 170 RCEs worldwide. Since 2019 it has been associated with STaR and supports its team in the field of Third Mission.
Several of RCE Vienna members present their work in our STaR SDG-Video series. Take a look!
Christian Rammel
Head of the RCE Vienna
Marie-Sophie Attems
Deputy head of RCE Vienna / senior scientist
Anita Neumannova
Project manager / researcher RCE Vienna
Anna-Maria Krulis
Project manager / researcher RCE Vienna
Daniel Schmelz
Project manager / researcher RCE Vienna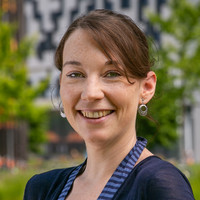 Madeleine Pühringer
Project manager / Researcher RCE Vienna
Peter Praschinger
Project manager / Researcher RCE Vienna