ASCOT-LL
Development of an EasyRead version for the German version of the ASCOT survey instruments.
The German version of ASCOT (Adult Social Care Outcomes Toolkit) comprises a set of survey instruments and related materials with which quality of life in long-term care can be assessed and presented in figures and illustrations. The survey instruments have been scientifically tested and can be used for quality management, research projects and the measurement of outcome quality.
When it comes to people's quality of life, it is essential that they can express their own opinions about their situation. This should also be possible if they are not so familiar with questionnaire surveys or have difficulties reading or processing information (in German).
The aim of the project ASCOT-LL:
We developed a German version of ASCOT in easy language and tested it with people from the target group of long-term care.
Methods used in the project ASCOT-LL:
The translation of ASCOT into plain language is based on three established sets of rules: the 2019 Capito Criteria Catalogue, (ii) Inclusion Europe's Easy-to-read Checklist, and (iii) "Sag es einfach!", the European Easy-to-read Guideline.
Pre-testing: the Easy-to-read version of ASCOT was reviewed with people from the target group (cognitive interviews using Think Aloud and Probing methods). In addition, eye-tracking technology was used to capture eye movements, enabling us to better understand how different parts of the questionnaire are perceived. The translation into easy language was also reviewed by a review group of people with disabilities.
First insights into the pre-test phase of ASCOT-LL: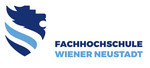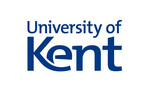 Find more information regarding the German version of the ASCOT here.