Female Scholar Program
The Female Scholar Program (FSP) aims at connecting junior female scholars at WU with established international female scholars, making female academic role models visible, as well as revealing and illustrating strategies for academic career planning.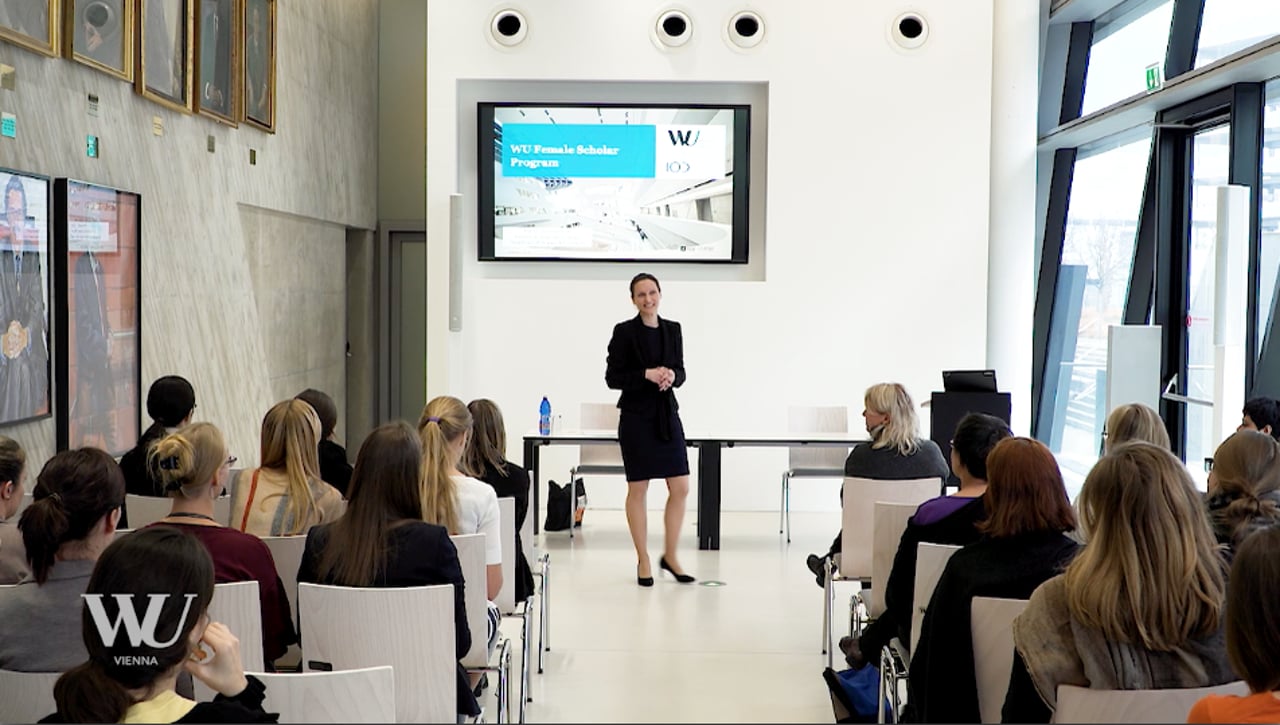 Female Scholar Program
Female Scholar Program at WU
The Female Scholar Program (FSP), founded by Prof. Dr. Klarner in 2017 and supported by Rector Prof. Hanappi-Egger, is a university-wide program for Ph.D. students, Postdocs and Junior Faculty at the Vienna University of Economics and Business.
In the coming years, we will invite a number of top female scholars to WU to share their insights and lessons learned in speeches, workshops, and informal events. Established female scholars will therefore share their knowledge and experience with future female scholars.
Our female scholars will discuss topics such as
academic career planning

building an international academic network

managing career changes

international differences in academic careers

mastering challenges along different career phases

managing a pipeline of research projects

mastering work-life balance in academia
Junior female scholars at WU will have many opportunities to discuss important questions and personal issues with experts and build an academic network for research visits, research cooperation, and possible placements or appointments.
We will inform our FSP participants about upcoming events and activities on this website. If you have any questions or feedback, please email us at iod@wu.ac.at.
For a wide range of further workshops and comprehensive, personalized career planning and development programs, please see the WU personnel development web pages at https://www.wu.ac.at/en/staff/personnel-development-and-in-house-training-programs/. Your contacts at the Personnel Development and Planning Office: Tanja Guggenbichler (ext. 5367, your contact for the WU Career Program for Women in Research) and Sandra Vesely (ext. 5831, your contact for the WU in-house training programs and career development services for post-docs).