Institute for Interactive Marketing & Social Media (IMSM)

RSS
Digital technologies and social media have a profound impact on consumer behavior and the ways in which businesses compete in today's global marketplace. In our research and teaching activities, we focus on the implications of these changes from a managerial perspective.
IMSM's mission
The Institute for Interactive Marketing & Social Media (IMSM) aims to be a leading institution for research and education in the area of digital marketing. The rapid growth of digital technologies and social media has a profound impact on consumer behavior, leading to radically new businesses and challenging incumbents to adapt their marketing strategies. Therefore, our goal is to do research that focuses on new business problems and groundbreaking innovations arising from developments in information technology. To tackle and solve these problems, we use empirical data (mostly in the form of "big data") and apply quantitative methods with the aim of improving marketing decision-making. Our students are prepared to be the next generation of digital marketing managers with strong analytical skills and a well-founded knowledge of the mechanics of the digital marketing ecosystem, the social media environment, and the challenges in these areas. Finally, we strongly believe that it is IMSM's responsibility to facilitate the dissemination of knowledge about digital marketing within society.
WU Matters. WU Talks. vom 5. Mai 2021. Welche Technologien haben Zukunft?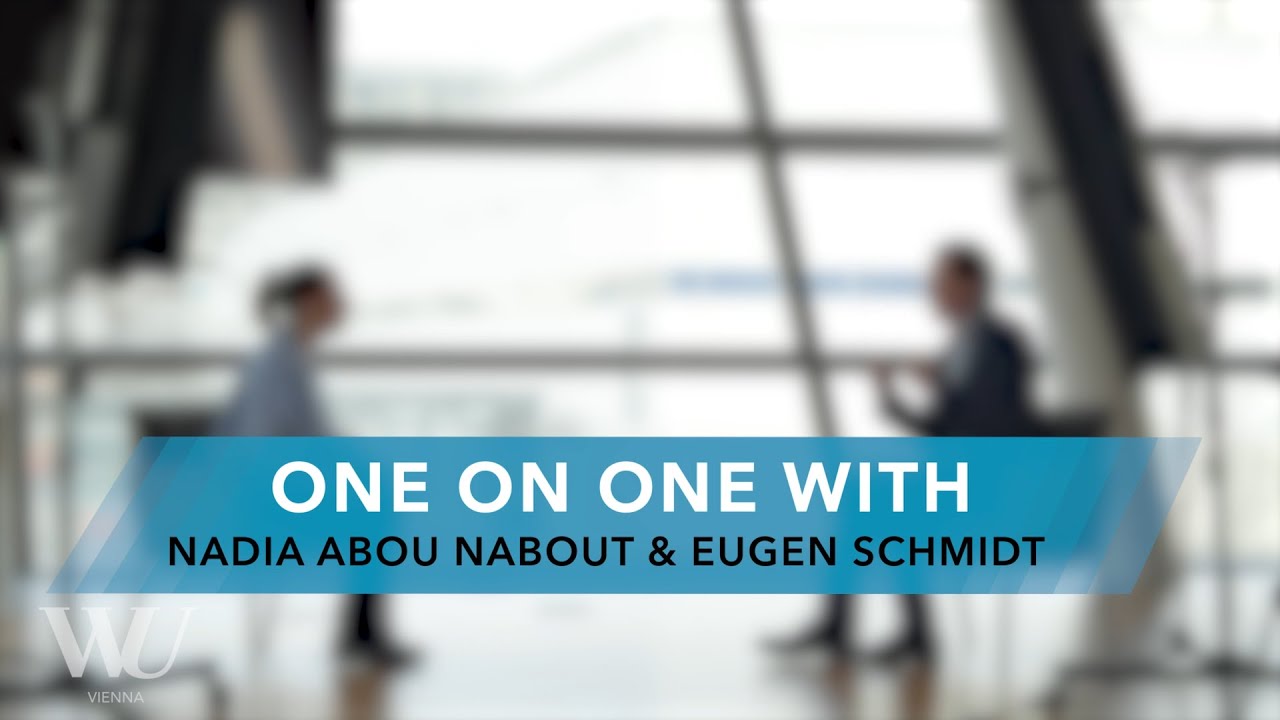 Welche Technologien haben…
Am 5. Mai 2021 haben wir die Veranstaltung WU Matters. WU Talks organisiert.
DIGITALES MARKETING IN DER POST-COOKIE ÄRA
Cookies ermöglichen effiziente und domainübergreifende Werbung. Doch ihre Zeit ist begrenzt. Zudem blockiert nach Apple und Firefox ab 2022 nun auch Google in seinem Chrome Browser Third Party Cookies. Damit ist die gesamte Branche aufgerufen, neue Lösungen zu finden, die den aktuellen Datenschutzrichtlinien (DSGVO) entsprechen, aber weiterhin effektives und zielgenaues Online-Marketing ermöglichen. Branchenexpert/inn/en skizzieren, wie die Digitalbranche in einer Zukunft ohne Cookies aussehen kann.
Die Aufzeichnung zur Veranstaltung findet sich hier: Link
Our research visualized
The website quality effect
Should advertisers care about where their digital ads appear?
Some answers from a recent study by Edlira Shehu, Nadia Abou Nabout, and Michel Clement.
(c) Lana Lauren
Edlira Shehu, Nadia Abou Nabout, Michel Clement (2021): The risk of programmatic advertising: Effects of website quality on advertising effectiveness, International Journal of Research in Marketing, Link
On-demand streaming services and music industry revenues
Music streaming services like Spotify are rapidly gaining popularity. In our research, we show that free (advertising-based) and paid (subscription-based) streaming services cannibalize income from other channels (e.g., CDs). While for free streaming services the advertising income cannot offset this cannibalization of income from other channels, the monthly subscription fees from paid streaming services lead to a significant increase in total revenues.
(c) Lana Lauren & Sonja Schaller
Wlömert, Nils, Papies, Dominik. 2016. On-Demand Streaming Services and Music Industry Revenues - Insights from Spotify's Market Entry. International Journal of Research in Marketing 33 (2), 314-327. Link
IMPORTANT
You can find our open Thesis Topics here: