Univ. Prof. Dr. Barbara Sporn
Background
Univ. Prof. Dr. Barbara Sporn studied social sciences and business administration at Vienna University of Economics and Business and obtained her habilitation in 1999. At the time of her employment as a professor in the Department for Information Systems, she was appointed Vice Rector for Research, International Affairs and External Relations in 2002 and continued working in this position until 2015.
Since 2015, Prof. Sporn has been working as university professor and head of the Institute for Higher Education Management, in the Department of Strategy and Innovation. She also serves as deputy program director of the Master Program "Strategy, Innovation and Management Control" (SIMC). In 2018/19, she did a sabbatical in the US during which she worked as a visiting professor at New York University, Columbia University and Stanford University.
Teaching/ Research activities
Prof. Sporn draws on the many years of experience as Vice Rector of WU to inform her teaching, research and consulting activities. According to the motto "practise what you preach", the combination of theory and practice is a special concern to her as a professional and therefore this principle also guides the overall work of the Institute. Areas of particular relevance relate to leadership and strategy, science management, research funding and libraries, internationalisation, accreditations and rankings, cooperation with industry, fundraising, marketing and public relations.
The internationalisation of universities in general and of business universities in particular is a central field of competence of the IHM. Drawing on extensive experience with quality assurance and accreditation, such as EQUIS and AACSB, and rankings, including Financial Times and U-Multirank, the IHM functions as a competent partner in this field.
Prof. Sporn's research focuses on the areas of leadership and organization of universities, change management and adaptation in universities, international and comparative higher education research, globalization of university systems, as well as knowledge management and information technologies in non-profit organizations.
Prof. Sporn teaches the following courses at the Bachelor's, Master's and Doctoral level:
Independent Study in Business and Management (BA and MA)

Strategy and Organization: Fundamentals and Application to Knowledge-Intensive Institutions (BA)

Business Planning (MA)

Professional Development Workshop (MA)

Marketing Management (MA)

Elective – Leading Complex Organizations (MA)

Research in Higher Education Science and Management (PhD/Doctoral seminar)
Barbara Sporn at the EFMD Annual Conference 2018, Copenhagen Business School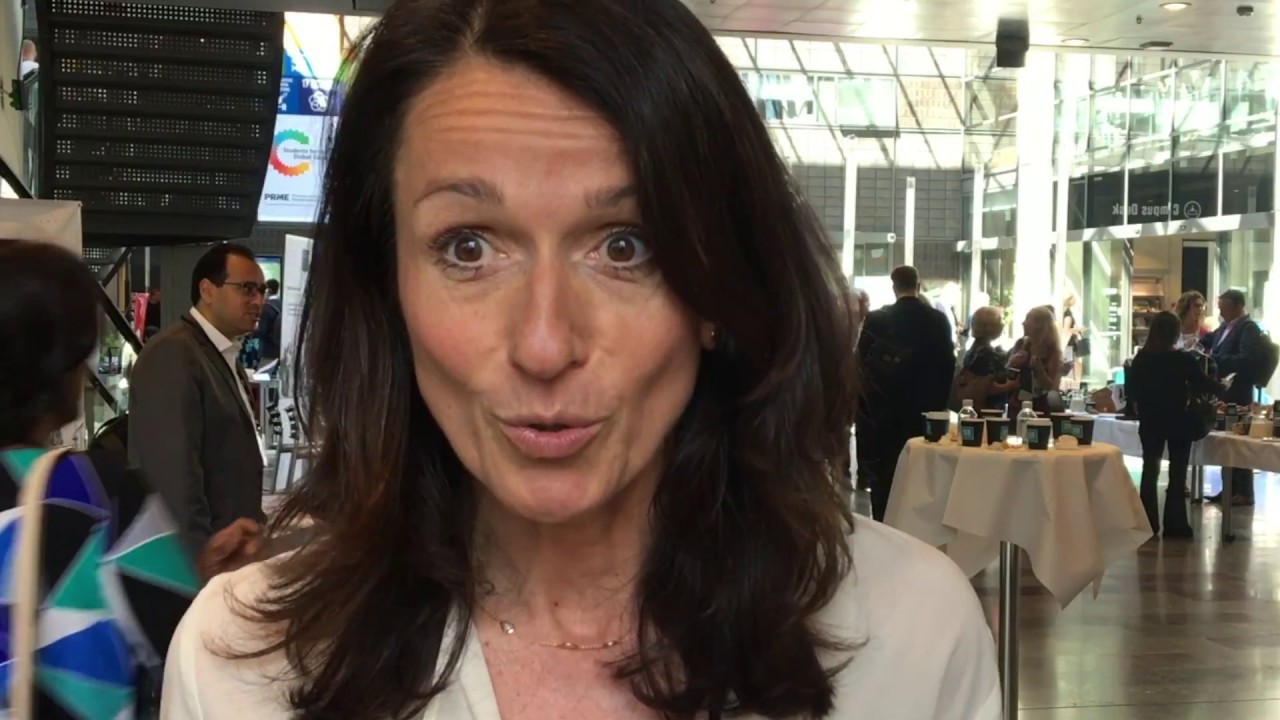 Barbara Sporn: Business schools…
Barbara Sporn: Business schools need to be more inclusive
Learn more!
Ana Godonoga, MSc