Isabel Eichinger
Isabel Eichinger is a Lecturer at the Institute for Marketing Management, WU Vienna. She holds a Master's degree in Marketing from WU Vienna.
In her research, Isabel focuses on the consumer's perspective in the contexts of empowerment, the development of urban neighborhoods, and producer-consumer relationships.
For her projects on empowerment and on urban neighborhoods (with Monika Koller, Institute for Marketing and Consumer Research), Isabel has been awarded grants from the "Jubiläumsfonds der Stadt Wien 2015" and the "Wirtschaftskammerpreis 2016". A first insight into her project on urban neighborhoods is given in the following short video.
Isabel's teaching areas include High Tech Marketing, Smart Cities and Scientific Writing. Beyond her involvement with WU Vienna, Isabel has gained experience at Ecole de Management Strasbourg in France and with L'Oréal Österreich, Korn/Ferry, RUAG Space and the Austrian Federal Ministry of Economy, Family and Youth.
Current Video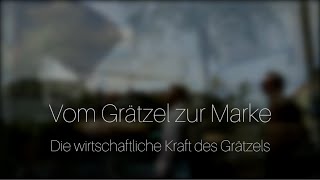 Publications:
Journal article
| | |
| --- | --- |
| 2022 | Eichinger, Isabel, Schreier, Martin, van Osselaer, Stijn M.J. 2022. Connecting to Place, People, and Past: How Products Make Us Feel Grounded. Read more |
| 2021 | Eichinger, Isabel, Schreier, Martin, van Osselaer, Stijn M.J. 2021. Why we buy products connected to place, people, and past. Read more |
| 2018 | Koller, Monika, Eichinger, Isabel. 2018. The citizen as consumer of urban space. Read more |