Raiffeisen Language Resource Center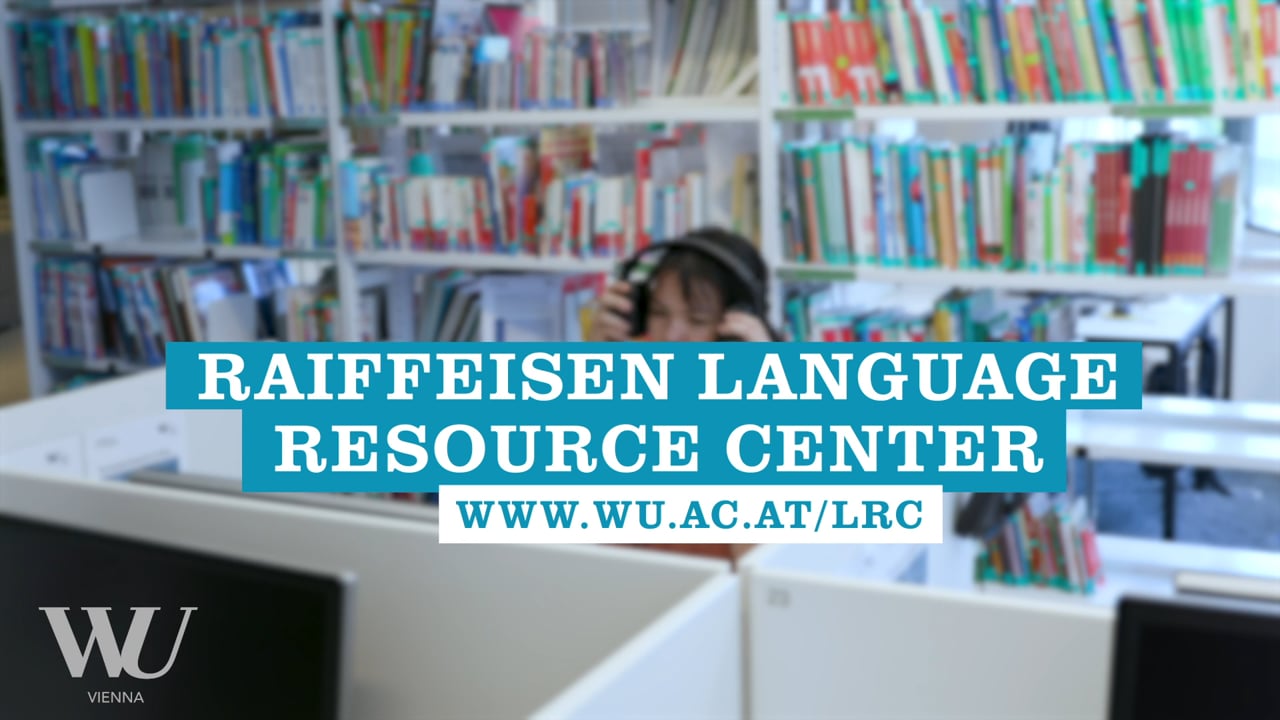 2020-07-xx-Serviceeinrichtungen-L…
Welcome to the Raiffeisen Language Resource Center!

The Raiffeisen Language Resource Center is a state-of-the art language learning and teaching environment which comprises a self-access area, two digital language labs (seating 30 and 20) and a seminar room (seating 14).

The Language Resource Center (LRC) provides an extensive variety of different materials and media for self-directed language learning. A wide range of books, software packages, movies, and audiobooks are available for support in your WU language courses and to help you improve your language skills.

The Language Resource Center has a self-access area, five Tandem rooms, two digital language labs, and a seminar room, which can all be found on level 2 of the Central Library in the LC building. The use of all facilities is free of charge for WU students and staff. Please note our Fair Use Policy.

The Tandem Language Learning Program and the LRC's language advising services are based on autonomous learning.The toolkits for German and English are ideally suited for beginners and intermediate students. These toolkits are selections of books and software packages that help you with your preparations for WU courses.

If you require further information about language courses at WU, please contact the WU Business Language Center.