Lampe Markus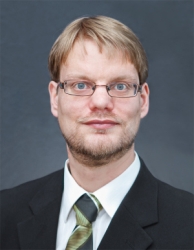 Univ.Prof.Dr. Markus Lampe
Institute for Economic and Social History
Building D4 / 3rd Floor, Welthandelsplatz 1, A-1020 Vienna

Tel: +43 1 31336 / 5801
Fax: +43 1 31336 / 905801
E-Mail: Markus.Lampe@wu.ac.at
Office Hours:
Friday, 9.00 am - 10.30 am
Office hours also available on appointment outside these hours (by Email).
Profile
Professor of Economic and Social History at WU since September 2015 and Head of the Institute for Economic and Social History since October 2015. Prior to these appointments, he was Associate Professor for Economic History and Institutions at the Department for Social Sciences at Universidad Carlos III de Madrid.
Research areas
History of international trade and trade policy

Economic history of Denmark in the nineteenth century, especially agricultural history

History of international communication systems (post and telegraph)

Real estate markets and economic development: Spain, 1900-1930
Research Projects (Selection)
Principal Investigator in Project "The Vienna Real Estate Market, 1868-1990. The first long-run real estate price index for Austria" (2018-2020), funded by OeNB's Anniversary Fund (fides)

Researcher in project on "Inequality and Conflicts: Historical studies on the impact of institutions on economic development" (2014-16) funded by Fundación Ramón Areces, PI: Jordi Domenech (at Universidad Carlos III de Madrid)

Principal Investigator in project on "Historical experiences in the formation of optimum currency areas" (2012-14), funded by Fundación Ramón Areces (at Universidad Carlos III de Madrid)

Team member in FP7 project "TRADEDEPRESSION: Trade and the Great Depression in a long-run perspective" (2010-2015), ERC Advanced Grant to Principal Investigator Kevin O'Rourke (University of Oxford)