"I have nothing against foreigners, but ..."
Event organized by the WU Vice-Rector for Research and Human Resources
Internationality has many faces, and is widely accepted as a success factor in a globalized world. And yet having an immigrant background is seen as a disadvantage. What does internationality mean for us personally, and for our everyday life at an international university? How do we deal with things that feel "foreign" and define our own concept of what's "normal"? We'll be talking about opportunities, challenges, and (academic) freedom in a world where borders are becoming more and more open – or are they?
Panel discussion:
Marie-Thérèse Claes, Professor and Head of the Institute for Gender & Diversity in Organizations, WU
Hubert von Goisern, world musician, singer and songwriter
Majid Mgamis, Associate Professor of English literature and criticism, Member of Scholars at Risk
Shalini Randeria, Rector of the Institute for Human Sciences (IWM) in Vienna, Professor of Social Anthropology and Sociology at the Graduate Institute of International and Development Studies (IHEID) in Geneva
Moderation:
Riem Higazi, Founding member, Presenter, and Station Voice at FM4, ORF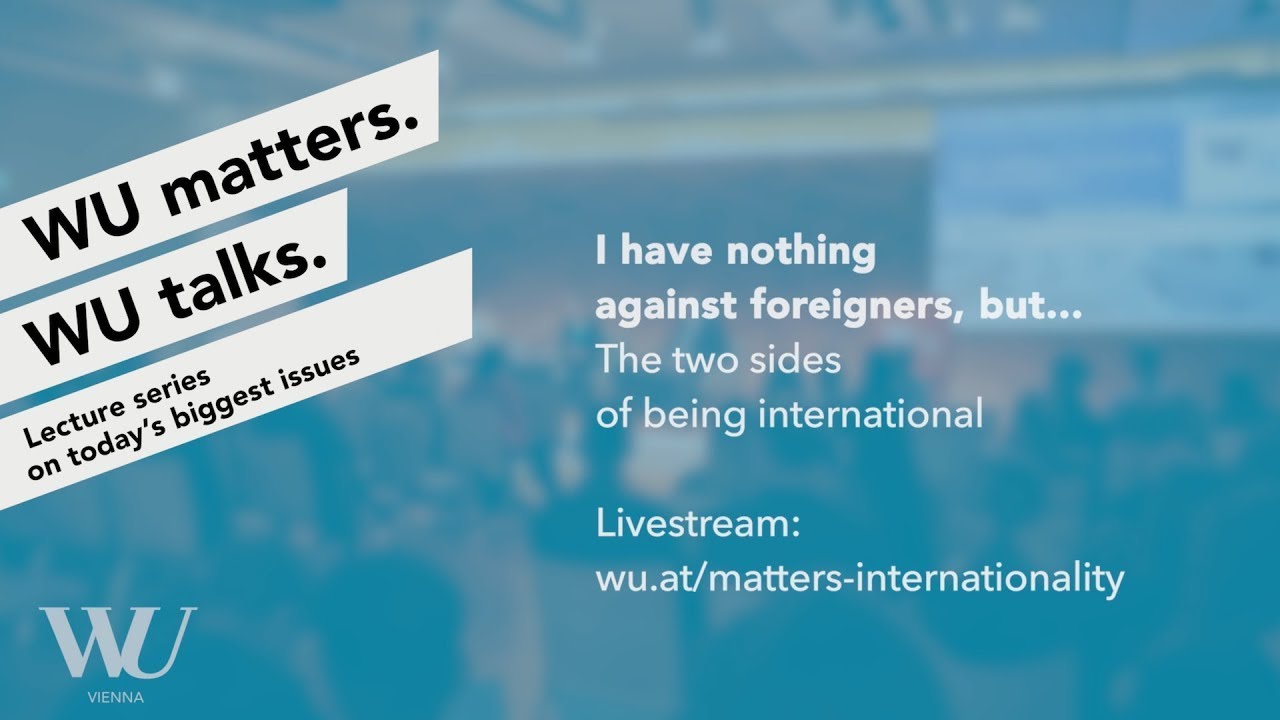 A talk with...
Marie-Thérèse Claes & Michael Lang
*Please note: When you click "Confirm registration", you automatically consent to the collection, processing, and storage of your personal data (first and last name/email address).
The personal data you have provided in this form is required to sign up for the above event and will be used to organize and hold this event (pursuant to Art. 6 [1] item b of the GDPR). In addition, WU processes this data for public relations purposes and for its own marketing purposes, in particular to send you further information about this or similar events and to inform you about other WU offers. The legal basis is WU's legitimate interests (pursuant to Art. 6 [1] item f of the GDPR). You may withdraw your consent to the use of your data for these purposes at any time. Your data will be deleted three months after the last contact with you, unless legal storage obligations require longer storage. Your personal data will only be passed on to third parties if this is permissible under applicable data protection laws, in particular if it is necessary for the organization of the event, for billing purposes, or for other legal reasons. Further information on the processing of personal data during a visit to the WU website or when accessing content provided under the "wu.ac.at" domain, as well as on your rights as a data subject, can be found in the WU Website Privacy Policy.
---
---
Back to overview