About us
We are a team of practice-oriented researchers who actively address topics that are important for organizations with a focus on social added value and the public sector. We work on these topics with scientific methods and transfer this knowledge into practice and basic research. We do this within the framework of our own projects, commissioned projects, application projects and EU projects.
The Bridge between Research and Practice
Nonprofit organizations (NPOs) make a significant contribution to society, both economically and socially as well as politically and culturally. For a long time, they were hardly noticed in the sociopolitical discussion. Empirical data on the nonprofit sector were scarcely available until the 1990s. The management literature also did not take into account the specific characteristics of NPOs. The NPO Competence Center has set itself the task of building a bridge between research and practice and advancing nonprofit research since 1997 in various institutional forms.
As a Competence Center we are part of the Vienna University of Economics and Business, but we differ from the classical university operations and services:
Practical research: We do research primarily for and on behalf of nonprofit organizations and the public sector, occasionally also for companies (for example on CSR [Corporate Social Responsibility] topics). At the same time, we are in close contact with the Institute for Nonprofit Management and the Institute for Social Policy of the WU as well as with other WU institutes that conduct basic research in the nonprofit sector.

Educational offers for practitioners: Our events are aimed primarily at practitioners in the nonprofit sector. However, we are also open for and welcome interested students. Many of our employees take part in NPO-specific courses of the WU and in the supervision of final papers.

Networking: Through our association, we are in exchange with nonprofit organizations. However, we also participate in national and international research networks as well as in WU internal networking meetings on the nonprofit sector.
Impact is our job!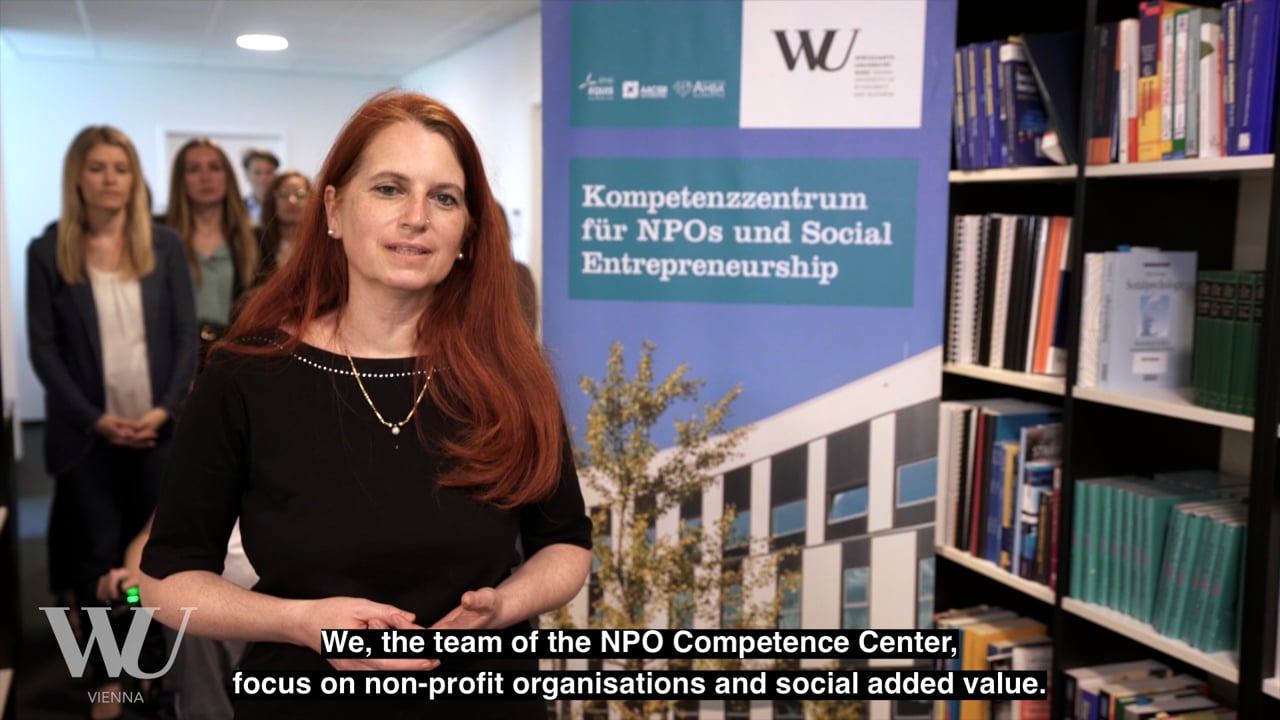 Contact
Vienna University of Economics and Business
Competence Center for Nonprofit Organizations and Social Entrepreneurship
Team NPO: Perspektivstrasse 4, Building AR, 1st floor
Team SEC: Welthandelsplatz 1, Building D2, Entrance E, 3rd floor
1020 Vienna
AUSTRIA
Tel.: +43 (0)1 31336 - 5878
Mail: npo-kompetenz@wu.ac.at