News
The content on this page is currently available in German only.
iwp Forschungspreis 2024
Der iwp Forschungspreis wird auch heuer wieder vom ausgeschrieben. Eingereicht werden theoretische und empirische Arbeiten, welche sich mit Fragen der Prüfungsforschung beschäftigen. Weitere Informationen finden Sie hier!
Neuer Institutsleiter mit 01.09.2021
Wir möchten uns bei Herrn Prof. Bertl für seinen jahrzehntelangen Einsatz als Vorstand des Instituts Accounting & Auditing sehr herzlich bedanken. Besonders hervorheben möchten wir seine Verdienste in der Wissenschaft und Lehre – er hat das gesamte Feld der Rechnungslegung stark geprägt. Die Vielzahl seiner Studierenden und MitarbeiterInnen wird seine Lehre weiterhin in die Wissenschaft und Praxis tragen. Dank seines Engagements erfreut sich das Institut großer Anerkennung. Wir alle freuen uns auf eine weitere gute Zusammenarbeit mit Prof. Bertl.
Mit großer Freude möchten wir Prof. Klaus Hirschler per 01.09.2021 als neuen Leiter des Instituts für Accounting & Auditing begrüßen und freuen uns auf die gemeinsame zukünftige Weiterentwicklung des Instituts.
Anmeldung zur Modulprüfung SBWL Rechnungslegung und Steuerlehre
Die Anmeldung zur Modulprüfung ist möglich, sobald im LPIS die positiven Noten aus den Kursen I und II der SBWL eingetragen sind und nach der jeweils letzten Kurseinheit die Erfüllung der Anwesenheitspflicht hinsichtlich der Kurse III bis V eingetragen wurde.
Der genaue Anmeldezeitraum für die jeweiligen Prüfungstermine ist der Homepage des Study Service Center: https://www.wu.ac.at/studierende/mein-studium/bachelorguide/lv-und-pruefungsinfos/modulpruefung-mp zu entnehmen.
Nähere Informationen zur Modulprüfung finden Sie auf der Hompage der SBWL.
Master Day
Rückblick: Public Lecture des Institutes für Accouting and Auditing
Im Rahmen der Veranstaltungsreihe WU matters. WU talks fand am 13.06.2017 die Public Lecture des Institutes für Accounting & Auditing zum Thema Was "verdienen" ManagerInnen? statt.
Hier das Video dazu zum Nachschauen: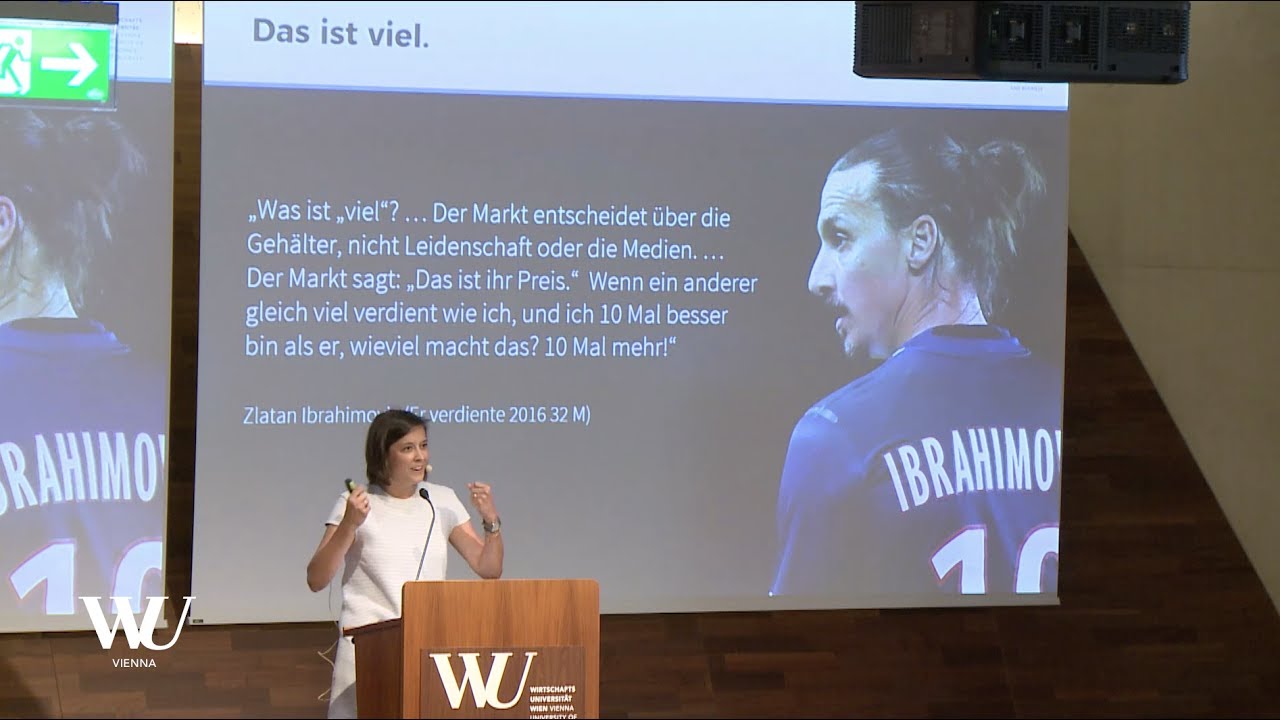 Mit der Beschränkung der steuerlichen Abzugsfähigkeit von Management-Gehältern wurde in Österreich der Versuch gestartet, die Höhe von Vorstandsbezügen zu beeinflussen. Diese Maßnahme wird derzeit auch in Deutschland diskutiert.
Im Rahmen ihrer Keynote diskutiert Ass.Prof. Dr. Stéphanie Mittelbach-Hörmanseder, ob eine solche Maßnahme wirksam sein kann und zeigt auf, welche Faktoren tatsächlich einen Einfluss auf die Höhe von Managementgehältern haben. Welcher Einfluss wirklich auf die Höhe von Management-Gehältern genommen werden kann und soll, diskutieren in weiterer Folge unter der Leitung von o. Univ.Prof. Dr. Romuald Bertl:
- Dr. Gilbert Frizberg, ehemaliger Aufsichtsratspräsident, Verbund AG
- Rudolf Hundstorfer, Bundesminister a.D.
- Univ.Prof. Dr. Susanne Kalss, LLM, Institut für Zivil- und Unternehmensrecht, WU
- Dr. Antonella Mei-Pochtler, Senior Partner & Managing Director, BCG Wien
- Dr. Aslan Milla, Senior Partner, PWC Österreich
- Dr. Therese Niss, MBA, Bundesvorsitzende, Junge Industrie