Responsible leadership during the corona crisis
The event is organized by the Competence Center for Sustainability Transformation and Responsibility.
Throughout the COVID-19 crisis, we have seen examples of people from all walks of life demonstrating exemplary leadership – and we have seen decision-makers fail miserably. In all these cases, there are important lessons to be learned. It is also a chance to discuss what leadership in a crisis really means and to identify best practices to help us be better prepared for future crises, as well as an opportunity to celebrate the many everyday leaders who emerged from this crisis and demonstrated responsible leadership.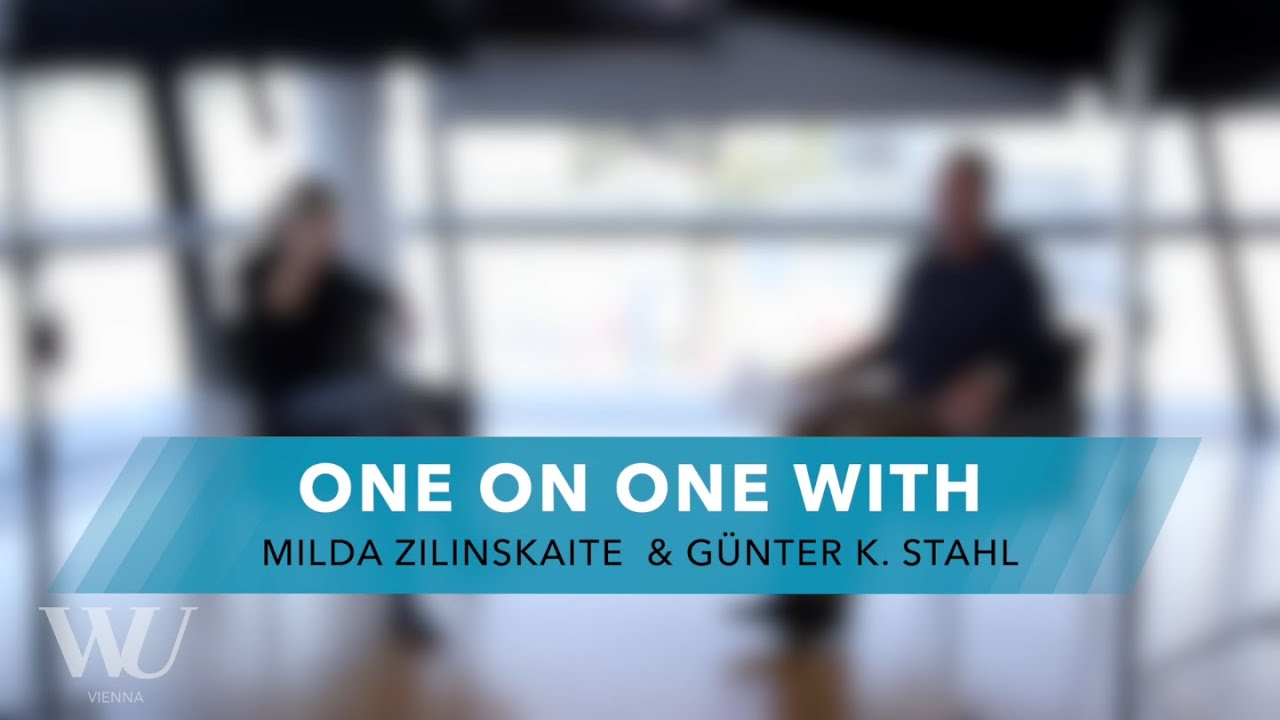 One on One with...
Milda Zilinskaite & Günter K.…
Lecture:
Günter K. Stahl, Co-Director, Competence Center STaR
Discussion:
Karin Apjarova, Marketing Director, EMEA Key Accounts at Oracle
Alpaslan Deliloglu, CEO & CSO, IKEA GmbH Austria
Wolfgang Höpler, Specialist in Infectious Diseases
Martha Krumpeck, Molecular biologist, climate activist, Extinction Rebellion Austria
Lars Maydell, Executive Coach & Trusted Business Advisor, Maydell Advice GmbH
Moderation:
Milda Zilinskaite, Senior Scientist & Manager, Competence Center STaR
*Please note: When you click "Confirm registration", you automatically consent to the collection, processing, and storage of your personal data (first and last name/email address).
The personal data you have provided in this form is required to sign up for the above event and will be used to organize and hold this event (pursuant to Art. 6 [1] item b of the GDPR). In addition, WU processes this data for public relations purposes and for its own marketing purposes, in particular to send you further information about this or similar events and to inform you about other WU offers. The legal basis is WU's legitimate interests (pursuant to Art. 6 [1] item f of the GDPR). You may withdraw your consent to the use of your data for these purposes at any time. Your data will be deleted three months after the last contact with you, unless legal storage obligations require longer storage. Your personal data will only be passed on to third parties if this is permissible under applicable data protection laws, in particular if it is necessary for the organization of the event, for billing purposes, or for other legal reasons. Further information on the processing of personal data during a visit to the WU website or when accessing content provided under the "wu.ac.at" domain, as well as on your rights as a data subject, can be found in the WU Website Privacy Policy.
---
---
Back to overview