The Nobel Prize in layperson's terms
This event is being organized by the WU Department of Economics
Nobel Prizes are awarded every year in December, on the anniversary of Alfred Nobel's death. Nobel laureates are celebrated in the media, but hardly anyone knows anything about the research that goes on behind the scenes. We plan to change that. In cooperation with experts, we will be introducing the work of the winners of this year's Nobel Prize in Economic Sciences in terms that even laypeople can understand. We will analyze the innovative power of the work and discuss its significance and potential applications in practice.
Welcoming words:
Tatjana Oppitz, Vice-Rector for Infrastructure and Digitalization
Discussion:
Maarten Janssen, Professor of Economics, University of Vienna
Maarten Janssen is Professor of Microeconomics at the University of Vienna. Among many others, his research interests are in the fields of game theory, industrial organization and competition policy, and in particular auctions. He is particularly interested in the implications of information asymmetries in markets and market design.
Stefan Felder, Rundfunk und Telekom Regulierungs-GmbH: RTR
Stefan Felder studied at Technical University and University of Economics and Business in Vienna. He worked in the telecommunications industry and at the University of Vienna. As of 1998, he has been a member of the Austrian Regulatory Authority for Broadcasting and Telecommunications (RTR). He is an expert on spectrum auctions, competition analysis, and mobile communications. He is Head of Spectrum and Mobile Market at RTR.
Moderation:
Maria Marchenko, WU
Maria Marchenko is an Assistant Professor at the WU Department of Economics. Her research lies in the fields of applied and theoretical econometrics using state-of the art techniques and theoretical concepts with applications to networks and labor market.
Video interview:
Alvin E. Roth, Winner of the Nobel Prize 2012; Professor of Economics, Stanford University
Alvin E. Roth is Professor of Economics at Stanford University. In 2012, he won the Nobel Prize in Economic jointly with Lloyd Shapley "for the theory of stable allocations and the practice of market design.''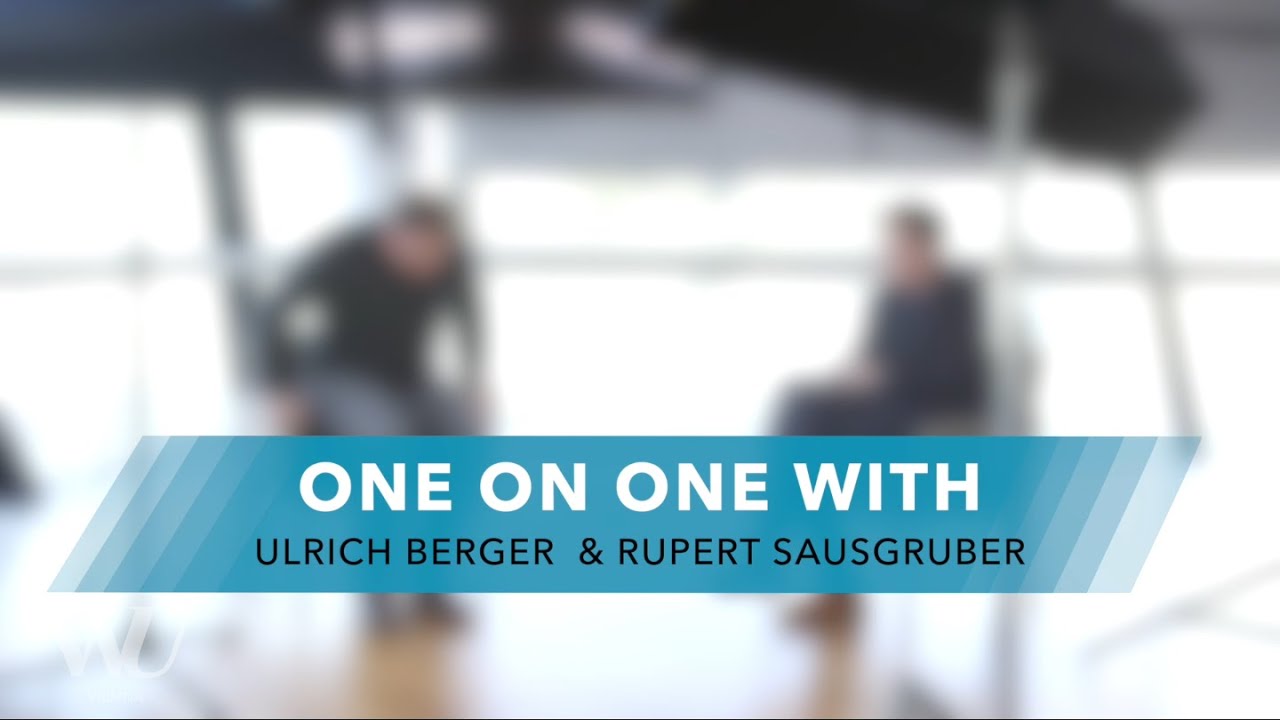 One on One with...
Ulrich Berger & Rupert Sausgruber
*Please note: When you click "Confirm registration", you automatically consent to the collection, processing, and storage of your personal data (first and last name/email address).
The personal data you have provided in this form is required to sign up for the above event and will be used to organize and hold this event (pursuant to Art. 6 [1] item b of the GDPR). In addition, WU processes this data for public relations purposes and for its own marketing purposes, in particular to send you further information about this or similar events and to inform you about other WU offers. The legal basis is WU's legitimate interests (pursuant to Art. 6 [1] item f of the GDPR). You may withdraw your consent to the use of your data for these purposes at any time. Your data will be deleted three months after the last contact with you, unless legal storage obligations require longer storage. Your personal data will only be passed on to third parties if this is permissible under applicable data protection laws, in particular if it is necessary for the organization of the event, for billing purposes, or for other legal reasons. Further information on the processing of personal data during a visit to the WU website or when accessing content provided under the "wu.ac.at" domain, as well as on your rights as a data subject, can be found in the WU Website Privacy Policy.
---
---
Back to overview