EURO HOpe 2017
EURO HOpe mini-conference June 2017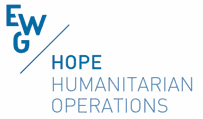 Welcome to EURO HOpe 2017!
The European Working Group on Humanitarian Logistics (EURO HOpe) and WU-Vienna University of Economics and Business are organizing the second EURO HOpe mini-conference in Vienna. The dates are 29 and 30 June 2017.

After the great success of the first EURO HOpe mini-conference 2016, hosted by Kühne Logistics University (KLU) in Hamburg, we are looking forward to an exciting conference and meeting many of you in 2017 in Vienna!

For further information, please contact the organizing team at WU Vienna via email (christian.burkart@wu.ac.at).
The EURO HOpe mini-conference 2017 is partially funded by the Austrian Science Fund (FWF):Project 26015
A limited amount of money is available as travel support for speakers. If you need assistance, please indicate this in an email to us.