Tina Pogacic, UniCredit Bank Austria AG
Tina Pogacic

UniCredit Bank Austria CIO
"Master the role of CIO in Banking: what it takes? Digital leadership, agility and culture of innovation"
November 09, 2017, 6:30 pm, TC.1.01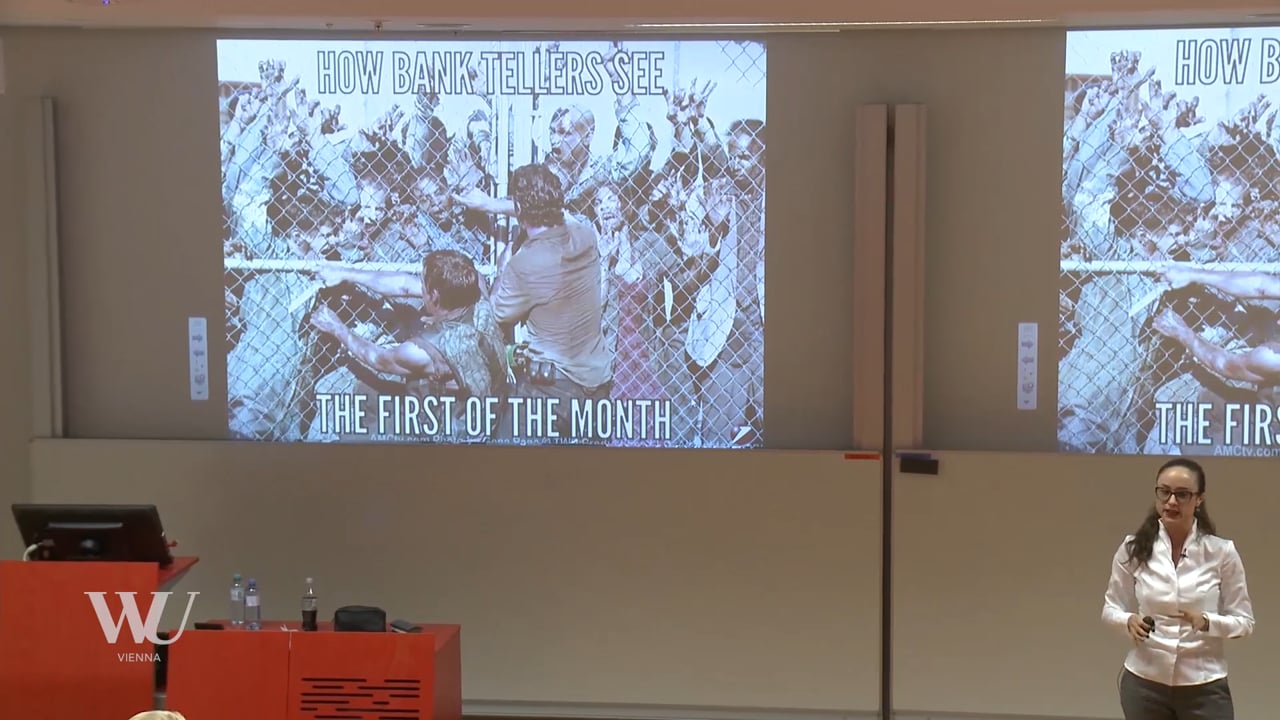 CIO Talks: Tina Pogacic,…
Abstract:
Try to imagine your daily activity that doesn´t include at least a bit of IT. Found any? The same situation is banking system facing now more than ever and faster than ever. Now, how journey of CIO in banking looks like when everything "goes IT"? Rules of the game have changed, let´s set the scene and share some insights on how digital leadership, agility and innovation can be building block of future.
Profile:
I started my professional experience as IT Analyst in Zagrebacka banka d.d. 2010. First managerial position I took in Unit of project managers and business analysts while being responsible for implementation and development of multiple projects within Business Excellence Program aiming at transformation of operating model of the Bank. In 2014 I had the chance, to support the deputy CEO of Zagrebacka banka d.d. as executive assistant and to implement Agile transition framework for the whole bank. As Agile coach and Scrum Master for the Transition Team I supported the bank to change towards a new way of working. In July 2016 I took over the position in COO area of Bank Austria heading a Department ICT, Demand, Process & Project Portfolio Management. Main focus areas of responsibility are: development of integrated ICT strategy, creating managing and monitoring portfolio evolution creating viable project mix, transformation activities aiming at increasing E2E process efficiencies.
In July 2017 I was additionally appointed as CEO of UniCredit Business Integrated Solution Austria. Herewith Austria is the pilot of UniCredit Group having one person responsible as CIO for the Bank and CEO of UBIS. My focus is to bring strong business value of IT towards customer evolution, implementing emerging trends and technologies into simple banking solutions while creating efficient operations support giving seamless customer experience.