VSFX 2018
Vienna Symposium on Foreign Exchange Markets
The WU Research Institute for Capital Markets (ISK) has organized the Vienna Symposium on Foreign Exchange Markets which took place at Palais Coburg from August 20-21, 2018.
12 excellent papers covered various aspects of currency markets and related investment strategies: demand and supply effects, currency risk premia and macro finance, statistical properties and predictability of exchange rates, and portfolio strategies including the carry trade. Two outstanding papers received WINNER Best Paper Awards.
Video from the symposium and the ceremony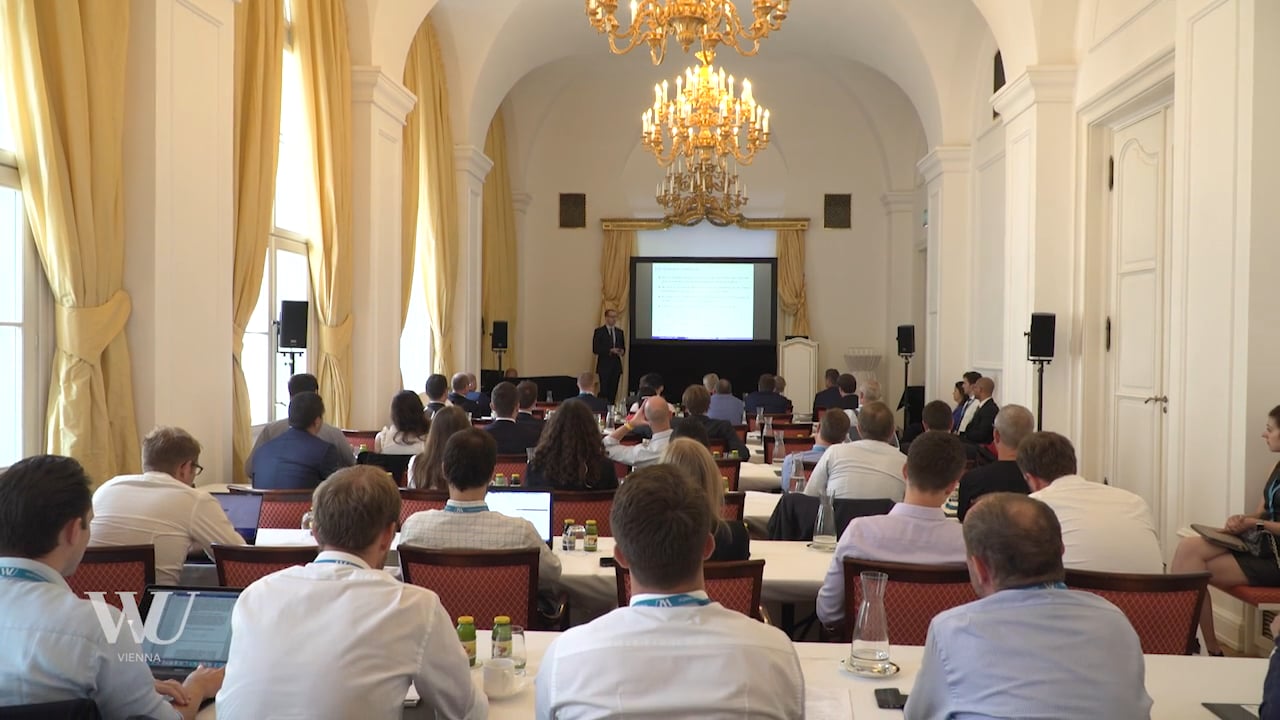 WINNER Best Paper Award
By submitting to the conference your paper is also considered for the WINNER Best Paper Award 2018. This award is organized by ZZ Vermögensverwaltung and POK Pühringer Privatstiftung in collaboration with WU Vienna. The paper award committee will select the best paper to be awarded EUR 10'000.
Program Committee
Chair of the Program Committee: Professor Josef Zechner.
Further members of the program committee are Dr. Georg Cejnek, Dr. Otto Randl Aleksandra Rzeznik, PhD, and last year's winners of the best paper award, Professor Magnus Dahlquist and Professor Lucio Sarno.