Dietmar Rößl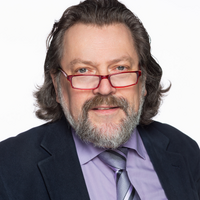 ao.Univ.Prof. Dr. Dietmar Rößl
Head of the Institute
Dietmar Roessl is Head of the Institute for Small Business Management and Entrepreneurship, Deputy Head of the Department of Global Business and Trade and Head of the Research Institute for Co-operation and Co-operatives at the WU Vienna University of Economics and Business.
He holds a post-doctoral degree in the area of Business Administration & Management ("venia legendi"). After his studies he gained practical experiences as a licensed business consultant. After being ranked first, he was offered a chair for Entrepreneurship at the University of Dortmund, Germany. From 1997 to 1998 he was a visiting professor at the University Pilsen/Cheb, Czech Republic, and from 2001 to 2003 at the Free University of Bolzano, Italy.
He is reviewer for several scientific journals, such as Voluntas, Journal of Small Business Management, Journal of Small Business and Entrepreneurship, Small Business Economics and European Journal of Operational Research.
For his research, Dietmar Roessl received the Senator-Wilhelm-Wilfling Research Award, the Rudolf Sallinger Award and several times the WU Award for Top-Publications. Furthermore, he was honored with the Ring of Honour in Gold by the Austrian Military Academy.
Research focus:
community entrepreneurship

interfirm co-operation

Genossenschaften

social enterprises

relationship management
Selection of recent publications:
Frank, H. / Rößl, D. (2015): Problematization and conceptualization of 'entrepreneurial SME Management' as a field of research: overcoming the size-based approach, in: Review of Managerial Science 9/2/225-240

Keßler, A. / Rößl, D. (2015): Nascent Entrepreneurship - Welchen "Nährboden" benötigen unternehmerische Aktivitäten? in: Wirtschaftspolitische Blätter 62/3/429-449

Hatak, I. / Lang, R. / Rößl, D. (2015): Trust, Social Capital, and the Coordination of Relationships Between the Members of Cooperatives: A Comparison Between Member-Focused Cooperatives and Third-Party-Focused Cooperatives, in: Voluntas. International Journal of Voluntary and Nonprofit Organizations, DOI: 10.1007/s11266-015-9663-2

Rößl, D. / Jungmeister, A. / Taisch, F. (2015): Genossenschaftliche Werte in der öffentlichen Wahrnehmung – Empirische Ergebnisse aus Österreich und der Schweiz, in: Zeitschrift für das gesamte Genossenschaftswesen 65/4/279-300

Brazda, J. / van Husen, R. / Rößl, D. (Hrsg.) (2015): Perspektiven für die Genossenschaftsidee, Bremen: EHV Academicpress

Jussila, I. / Rößl, D. / Touminen, T. (2014): Should I Stay or Should I Go? Normative Member Commitment in Co-operatives, in: International Journal of Marketing Studies 6/6/26-33, DOI: 10.5539/ijms.v6n6p26.

Rößl, D. / Hatak, I. (Hrsg.) (2014): Kooperationen, Netzwerke, regionale Entwicklung - zwölf Fallstudien. Wien: Manz

Keßler, A. / Frank, H. / Rößl, D. (Hrsg.) (2013): KMU in der Krise: Strategien zur Krisenvermeidung und Krisenbewältigung, Wien: Verlag Österreich