CEMS Annual Events 2019
Welcome
WU is proud to host the 31st CEMS Annual Events from November 27 to December 1, 2019. We are very pleased to have the opportunity to organize the annual CEMS conference with its numerous social events and the graduation ceremony for some 800 CEMS graduates here in Vienna and to welcome you to Campus WU.
A group of four European universities founded CEMS in 1988, with the aim of qualifying students for management positions in multilingual and multinational companies. The CEMS master's program "International Management" was launched the next year.
Business, economics, and international exchange have always been closely interwoven at WU. The university's earlier names, the Imperial Export Academy and the University of World Trade, both demonstrate that business and economics have been viewed from an international perspective at our university since its founding in 1898. This is why in 1990, WU was one of the first universities to join the CEMS network in its early stages.
With more than 23,000 students from over 100 countries around the world, WU is not only the largest institution of its kind in the German speaking region, but also one of Europe's most renowned universities for economics and business.
Three bachelor's programs, one of which is taught in English, are available at WU for international and Austrian undergraduates. Graduate students can choose from 15 master's-level programs, eight of which are held entirely in English. The International Management/CEMS master's program is available in Austria exclusively at WU.
We're looking forward to welcoming you to our campus!
Edeltraud Hanappi-Egger
Rector
Vienna – The city where you really can have it all
Horses' hooves clattering on cobblestones and whisper-quiet electric-powered city buses. Classical music in the Vienna State Opera and cool beats in the city's hippest clubs. Historically important buildings and world-class modern architecture. Fast-paced business districts and oases of quiet green in the middle of the city. In Vienna, opposites are there to complement each other and create a harmonious urban living space with something for everyone. Vienna really is the city where you can have it all.
Show more
Austria's capital city has placed at the top of the Mercer ranking of cities with the highest quality of living for ten years in a row, and for good reason: Vienna has it all – culture, education, infrastructure, natural beauty, prosperity, safety, and security.
Vienna: Facts & Figures
Capital of Austria

Almost 2 million inhabitants

World's most livable city (according to the Mercer survey)

Vienna's city center is a UNESCO world heritage site

Largest university city in the German-speaking region

World capital of music (Beethoven, Haydn, Mozart, Schubert, Strauss)

Home to a vibrant young music and arts scene

Wide range of cultural and leisure activities
Campus WU – An urban oasis in the heart of the city
WU's new and innovative campus opened its doors in 2013. Within just a few years, Campus WU has found a place among the city's most famous landmarks. The campus offers not only fascinating architecture, designed by international star architects (including Zaha Hadid), but also a modern infrastructure that provides ideal conditions for teaching and research. Its cafés, restaurants, quiet, hidden corners, its space for communication and encounters, and its proximity to the expansive recreational Prater Park area makes the campus a place to linger. The inspiring Campus WU is the embodiment of the welcoming spirit prevalent at WU, of the open-mindedness and eagerness to share knowledge that both WU and the city of Vienna are known for.
Show more
WU Vienna to host the CEMS Annual Events 2019
WU is proud to be hosting the 2019 CEMS Annual Events. WU is an outstanding, international university with more than 23,000 students from over 100 different countries. International teachers, students, and researchers working together here make the university an important hub for knowledge transfer. WU has a strong network encompassing 240 partner universities around the globe, and has been a member of CEMS for 27 years.
WU: Facts & Figures
Among the top 1% of the world's best universities

2015 CEMS School of the Year Award winner

23,0600 students from over 100 different countries

Diverse, international program portfolio

240 partner schools worldwide

100 years of research experience

Close ties to the business community

Campus WU is one of Vienna's modern landmarks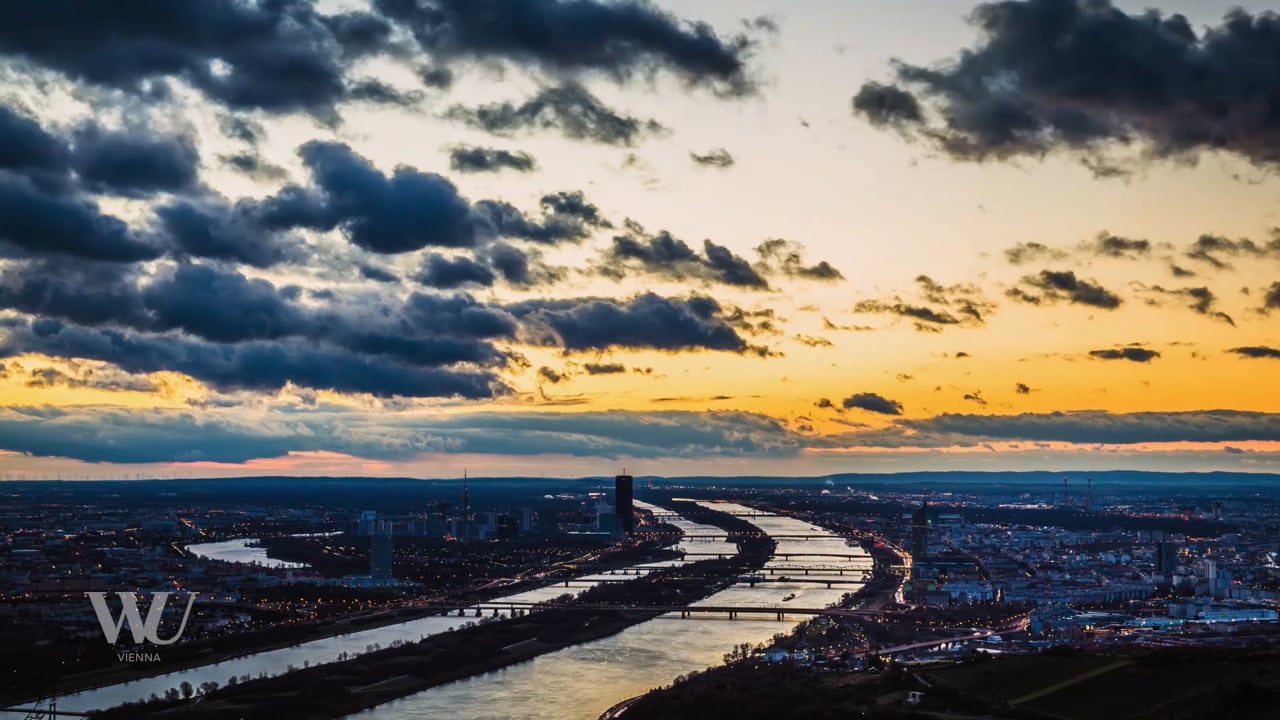 CEMS Annual Events 2019
WU is proud to host the 31st CEMS…