Univ. Prof. Dr. Nikolaus Franke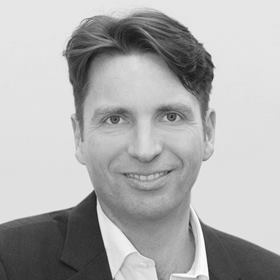 Email: nikolaus.franke@wu.ac.at
Tel.: + 43 1 31 336 / 4585
Professor Nikolaus Franke is the Director of the Institute for Entrepreneurship and Innovation at the Vienna University of Economics and Business (WU) since 2001. His former academic positions were University of Munich and Massachusetts Institute of Technology (MIT). He is married and has two daughters.
He is fascinated by the paradigm-shifting phenomenon of open and user innovation. In his research, he studies how firms can benefit from user creativity and analyzes success potential, functioning, and effects of methods such as toolkits for user innovation and design, innovation communities, crowdsourcing, lead user analyses etc. Beyond this and more generally, he is interested in the fields of entrepreneurship, innovation management, marketing, behavioral economics and psychology, and prefers to work empirically. He believes that rigor alone it is not a sufficient criterion for good academic research. It should be practically relevant as well and should be communicated as clearly as possible. He has cooperated with scholars around the globe in projects that have been funded by EU (Marie Curie), Volkswagen Stiftung, Vienna Science and Technology Fund, OeNB and FWF. His research has been published in leading academic journals like Management Science, Organization Science, Journal of Product Innovation Management, Research Policy, Journal of Marketing, and several others.
Under his responsibility, the institute and its members developed a frequently awarded problem-based teaching approach covering the topics of entrepreneurship and innovation in full breadth. In the last years > 400 applied projects with partners ranging from start-ups to leading multinationals were carried out by the institute. Other outreach activities include his role as Scientific Director of the yearly competition "TOP 100 – Germany's most innovative SME", the Ernst & Young Austrian Entrepreneur of the Year Award, AT Kearny Best Innovator and more board memberships. He consulted many firms and served as invited speaker in executive meetings worldwide.
Beyond leading the Institute, he serves WU in numerous other positions e.g. as Academic Director of the TU/WU Professional MBA in Entrepreneurship and Innovation, leader of the User Innovation Research Initiative Vienna, founder of the Entrepreneurship Center Network, member of the Research Institute for Family Business, the Senate of WU and WU's research commission. He served the scientific community as advisory board member of VHB journal rating activities and Innovation Research & Policy Network of SSRN, and in many juries and evaluation committees such as the Rudolf Sallinger Award, the Kardinal Innitzer Award, or the Talenta Award. From 2011-13 he served as Chairman of the Center of Excellence "TIE – Technology, Innovation, and Entrepreneurship" of the Academic Association for Business Research (wissenschaftliche Kommission für Technologie, Innovation und Entrepreneurship des Verbands der Hochschullehrer für Betriebswirtschaft e.V.).
Research Honors
| | |
| --- | --- |
| 2014 | Best Paper Award 2014 Academy of Management Annual Meeting, Technology and Innovation Management Division for the article "'Does God Play Dice?' Randomness vs. Deterministic Explanations of Crowdsourcing Success" (Finalist) (together with Christopher Lettl, Philipp Türtscher, and Susanne Roiser) (Vereinigte Staaten/USA) |
| 2013 | Jürgen-Hauschildt-Award 2013 of the Center of Excellence "TIE – Technology, Innovation, and Entrepreneurship" of the Academic Association for Business Research for the article "'Does This Sound Like a Fair Deal?' Antecedents and Consequences of Fairness Expectations in the Individual's Decision to Participate in Firm Innovation" (Organization Science, together with Peter Keinz and Katharina Klausberger) (Deutschland) |
| 2011 | Theo Schöller-Preis (Munich Best Paper Award Innovation Management) for the article "The 'I designed it myself" effect in mass customization" (Management Science, together with Martin Schreier and Ulrike Kaiser) (Deutschland) |
| 2010 | Best Paper Award 2010 of the German Academic Association for Business Research (Verband der Hochschullehrer für Betriebswirtschaft) for the article "The 'I designed it myself' effect in mass customization. Management Science 65 (together with Martin Schreier, and Ulrike Kaiser)" (Deutschland) |
| 2010 | Theo Schöller-Preis (Munich Best Paper Award Innovation Management) for the article "Testing the Value of Customization: When Do Customers Really Prefer Products Tailored to Their Preferences?" (Journal of Marketing, together with Peter Keinz and Christoph Steger) (Deutschland) |
| 2010 | WU Best Paper Award for the article "Testing the Value of Customization: When Do Customers Really Prefer Products Tailored to Their Preferences?" (Journal of Marketing, together with Peter Keinz and Christoph Steger) (Österreich) |
| 2009 | WU Best Paper Award 2009 for the article "Complementing mass customization toolkits with user communities: How peer input improves customer self-design" (Journal of Product Innovation Management 25, with Peter Keinz and Martin Schreier) (Österreich) |
| 2007 | Highly Commended Winner at the Emerald Literati Network Awards for Excellence 2007 for the article 'The six identities of marketing: A vector quantization of research approches' (European Journal of Marketing 40, with Josef Mazanec) (Großbritannien) |
| 2007 | "Outstanding Paper Award" at the Summer Educator Conference of the American Marketing Association (Track: New Product Development, Product Management and Entrepreneurship) for the paper "Does Individualization Pay? Measuring Customer Value of Individualized, Segment-Specific, and Mass Marketing Products in the Newspaper Market" (with Christoph Steger) (Vereinigte Staaten/USA) |
| 2006 | Thomas P. Hustad Best Paper Award 2006 for the article "Finding Commercially Attractive User Innovations: A Test of Lead User Theory" (Finalist) (together with Eric von Hippel and Martin Schreier) (Vereinigte Staaten/USA) |
| 2005 | Best Paper Award, American Marketing Association (AMA) Summer Conference, Track New Product Development, Product Management and Entrepreneuriship for the article "Efficient Identification of Lead Users: Screening vs. Pyramiding" (with Eric von Hippel and Reinhard Prügl) (Vereinigte Staaten/USA) |
| 2004 | Senator Wilhelm Wilfling Research Award (SWWR Forschungspreis) (Österreich) |
| 2003 | WU Best Paper Award 2003 for the article 'The 'making' of an entrepreneur' (R&D Management 33, with Christian Lüthje) (Österreich) |
| 2003 | Kardinal Innitzer Award (Kardinal Innitzer Förderpreis) for habilitation (Deutschland) |
| 1997 | German Marketing Research Award (Förderpreis der deutschen Marktforschung) for dissertation (Deutschland) |
| 1997 | POCO Retail Marketing Award for dissertation (Deutschland) |
| 1994 | German Marketing Research Award (Förderpreis der deutschen Marktforschung) for diploma thesis (Deutschland) |
Publications & Teaching