We turn the spotlight on WU's hidden talents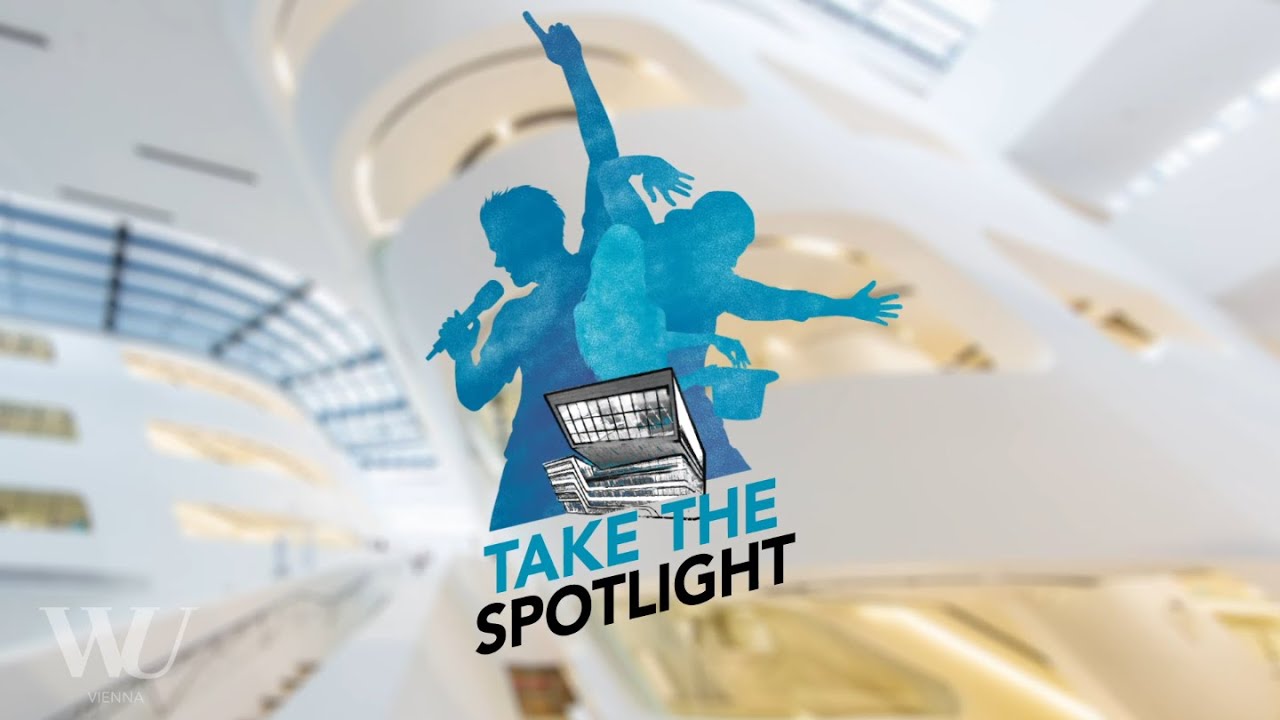 WU's Talents
A word from the Rector
The WU Community has a wealth of creativity, diversity, and innovative power. We demonstrate and experience these values every day in our academic life. Many of us have inspiring talents that may not be visible to everyone. There are scores of musicians, dancers, illusionists, comedians, painters, sculptors, and other talented people here in the WU community. We are proud of all of them. By rolling out "WU's Talents," we want to bring the WU community's creative side into the spotlight.
You have a special talent and would like to show the WU community and the world what you can do? Then sign up for the talent show "WU's Talents." We'd love to get to know your artistic side!
You want in? Here's how:
1.
The application process
All members of the WU community (students, employees, alumni, supporters) are eligible to apply to participate in WU's Talents. Please complete the application form by February 28, 2021, and upload it together with a video (max. 3 minutes) or photos showing your talent. We're looking forward to hearing from you!
Contributions will be selected in a multi-phase process in cooperation with a jury of participants. The selected contributions will be presented on the website. After the online voting process, a panel of judges will select the acts who will perform at the live show.
The final live show will be held on the WU Stage in the forum of the LC building on April 12, 2021. The panel of judges will be live on location. The most impressive acts will be invited to a professional coaching session to boost their talents and have the opportunity to perform at WU events.