The "we" in politics
Lecture and discussion as part of the Wirtschaft Wissenschaft Unplugged series
Language gives structure to our world, our perception, and our thinking. And it is politicians' most important tool. Political rhetoric aims to impart more than just information; rather, its goal is to legitimize political actions and, while doing so, solicit approval from the population. We will be looking at the question of who is meant when politicians talk about "all Austrians." What are the effects of non-inclusive language? And how does political communication affect our perception of the concept of "we"?
Lecture:
Judith Kohlenberger, researcher in cultural studies
Discussion:
Christoph Badelt, President of the Austrian Fiscal Advisory Council
Heidi Glück, communication expert
Judith Kohlenberger, researcher in cultural studies
Nadine Thielemann, Professor, Head of the Department of Foreign Language Business Communication, WU Vienna
Moderated by:
Iris Bonavida, editor domestic politics, "Die Presse"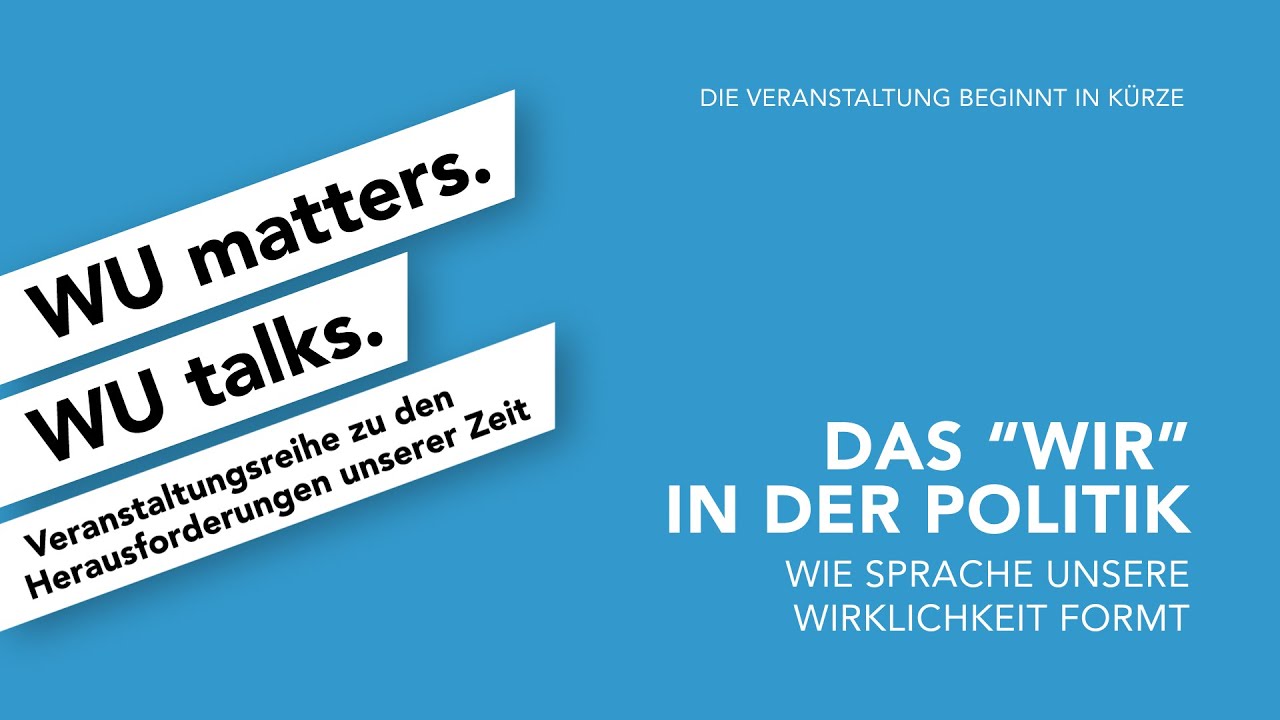 livestream starting at 6:00pm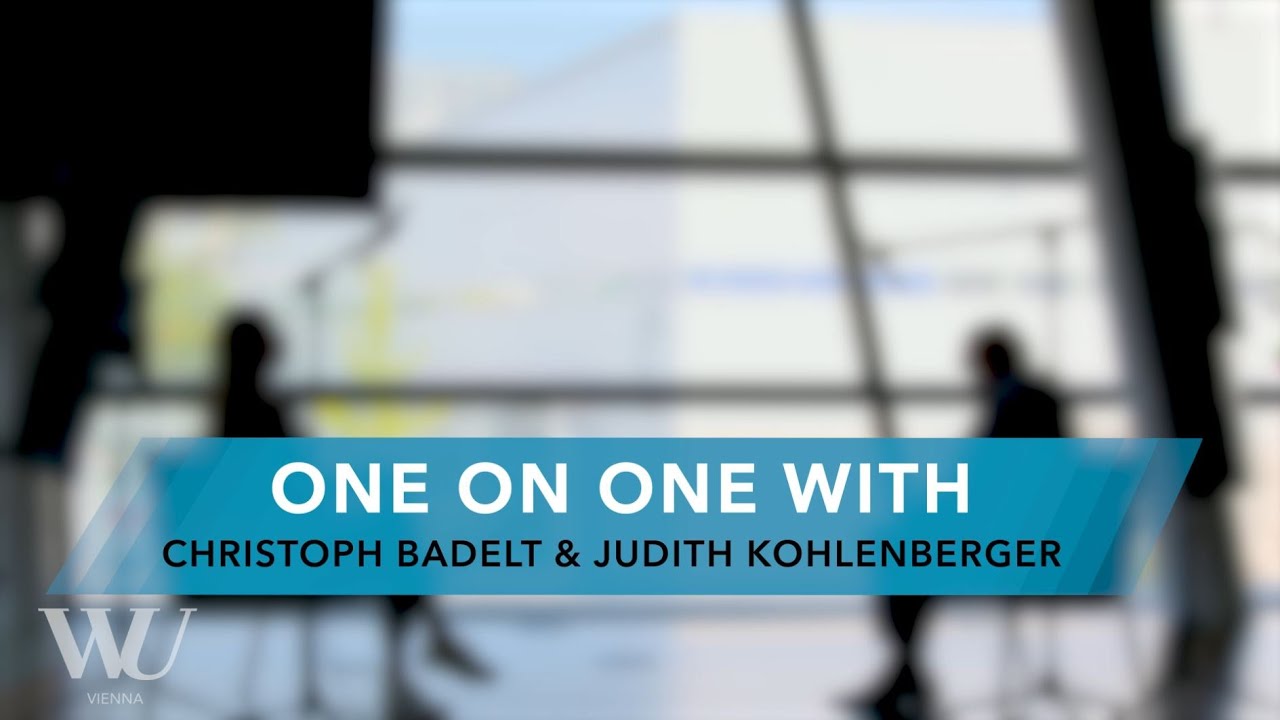 One on One with ...
Christoph Badelt & Judith…
*Please note: Registration is required if you wish to attend the event in person on Campus WU; no sign-up is necessary to watch the livestream on YouTube.
As the number of seats in Ceremonial Hall 1 is limited, seating is provided on a first-come-first-served basis.
*Please note: When you click "Confirm registration", you automatically consent to the collection, processing, and storage of your personal data (first and last name/email address).
The personal data you have provided in this form is required to sign up for the above event and will be used to organize and hold this event (pursuant to Art. 6 [1] item b of the GDPR). In addition, WU processes this data for public relations purposes and for its own marketing purposes, in particular to send you further information about this or similar events and to inform you about other WU offers. The legal basis is WU's legitimate interests (pursuant to Art. 6 [1] item f of the GDPR). You may withdraw your consent to the use of your data for these purposes at any time. Your data will be deleted three months after the last contact with you, unless legal storage obligations require longer storage. Your personal data will only be passed on to third parties if this is permissible under applicable data protection laws, in particular if it is necessary for the organization of the event, for billing purposes, or for other legal reasons. Further information on the processing of personal data during a visit to the WU website or when accessing content provided under the "wu.ac.at" domain, as well as on your rights as a data subject, can be found in the WU Website Privacy Policy.
---
---
Back to overview