Carbon-neutral Mobility - But How?
This Event is organized by WU's ​​Department of Global Business and Trade
Austria is committed to achieving carbon neutrality by 2040. For Austria to reach this target, it has to step up decarbonization efforts across all sectors, including transport and traffic. Even though necessary technologies have already been developed, it is still a long way to go until widespread adoption. Is mobility's net-zero transition still realistic? What organizational and legal requirements need to be met to achieve this goal? What happens to existing public transport fleets? We will be discussing how and when a state of net-zero carbon emissions can be achieved.
Lecture and moderation by:
Sebastian Kummer, Professor, Head of the Institute for Transport and Logistics Management at WU Vienna
Discussion:
Christian Kern, CEO European Locomotive Group
Wolfram Senger-Weiss, Chairman of the Gebrüder Weiss Management Board
Monika Unterholzner, Managing Director Wiener Lokalbahnen
This event is an in-person event and will take place on campus. There will be no livestream.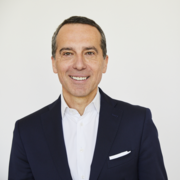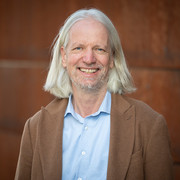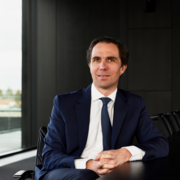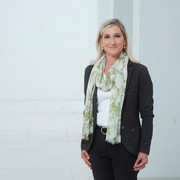 c) Rafaela Proell c) Gebrüder Weiss / Gnaudschun c)Wiener Stadtwerke
*Please note: Registration is required if you wish to attend the event in person on Campus WU.
As the number of seats in Ceremonial Hall 1 is limited, seating is provided on a first-come-first-served basis.
*Please note: When you click "Confirm registration", you automatically consent to the collection, processing, and storage of your personal data (first and last name/email address).
The personal data you have provided in this form is required to sign up for the above event and will be used to organize and hold this event (pursuant to Art. 6 [1] item b of the GDPR). In addition, WU processes this data for public relations purposes and for its own marketing purposes, in particular to send you further information about this or similar events and to inform you about other WU offers. The legal basis is WU's legitimate interests (pursuant to Art. 6 [1] item f of the GDPR). You may withdraw your consent to the use of your data for these purposes at any time. Your data will be deleted three months after the last contact with you, unless legal storage obligations require longer storage. Your personal data will only be passed on to third parties if this is permissible under applicable data protection laws, in particular if it is necessary for the organization of the event, for billing purposes, or for other legal reasons. Further information on the processing of personal data during a visit to the WU website or when accessing content provided under the "wu.ac.at" domain, as well as on your rights as a data subject, can be found in the WU Website Privacy Policy.
---
---
Back to overview