GLOBAL VALUE final conference attracted more than 300 participants
More than 300 par­ti­cipants joined the GLOBAL VALUE fi­nal con­fer­ence on 12-14 June 2017. Dur­ing the con­fer­ence the know­ledge and re­sources gathered within the last three years of tar­get ori­ented re­search on cor­por­ate im­pact meas­ure­ment and man­age­ment were presen­ted. Live ses­sions, web­casts, train­ings and key­notes by in­spir­ing speak­ers work­ing at the fore­front of CSR and busi­ness im­pact meas­ure­ment made this event a great suc­cess.
At the core of the con­fer­ence was the of­fi­cial re­lease of the new on­line toolkit for meas­ur­ing and man­aging busi­ness im­pacts on devel­op­ment. The GLOBAL VALUE toolkit provides guides, prac­tical tool show­cases, them­atic work­ing pa­pers and train­ing ma­ter­i­als to tackle the Sus­tain­able Devel­op­ment Goals (SDGs) to­gether with busi­ness.
Over the com­ing weeks ad­di­tional re­sources will be up­loaded to the GLOBAL VALUE toolkit web­site and can also be re­ceived dir­ectly per email via the GLOBAL VALUE news­b­log.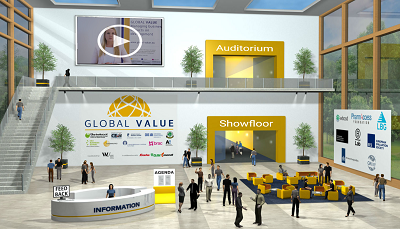 ---
---
Back to overview