MSc Marketing Club
About the MSc Marketing Club
The MSc Marketing Club is the official association of students and alumni of the WU Master Program MSc Marketing. Its mission consists of the following three pillars:
Officially representing MSc Marketing students during and after their studies at WU Wien

Building a strong community and network of marketing experts in Austria and on a global level

Strengthening the connection of the MSc Marketing program and its students to the corporate world
All activities of the MSc Marketing Club focus on actively connecting students, alumni, associated faculty members and companies as well as other external organizations. Our vision is to build up a strong image of the "young" MSc Marketing program at WU Wien both within the university and outside, as well as to position the MSc Marketing as one of the best higher educational programs in marketing management in Austria and Europe.
Who are we?
We - the MSc Marketing Club team - are a group of motivated and highly committed marketing students with very diverse and international backgrounds.
Activities, Events, News
The MSc Marketing Club engages in many different activities throughout the year. Here are some examples:
Marketing Stammtisch

Marketers' Christmas Get-together

MSc Marketing Running Dinner

MSc Marketing Pub Quest

MSc Marketing Semester Closing

MSc Marketing Graduation Ceremony

Corporate Talks

Alumni Network Management

MSc Marketing Hoodies
Our new, organic MSc Marketing Hoodies are now available!
Cooperations
The MSc Marketing Club network goes beyond a community of MSc Marketing students and alumni. In order to bring theory and practice closer together we aim to build cooperations with companies, institutions and event partners. The MSc Marketing Club is proud to name the following corporate partners: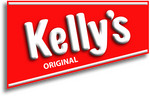 Contact
Do you have any questions concerning the MSc Marketing program? Are you looking for more information on the MSc Marketing Club? Or do you want to support our team in its numerous activities?
Please feel free to contact us anytime at info@mscmarketing.club.
Facebook – MSc Marketing Club
LinkedIn – MSc Marketing Club