EURO HOpe 2017
EURO HOpe min­i-­con­fer­ence June 2017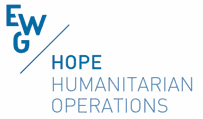 Wel­come to EURO HOpe 2017!
The European Work­ing Group on Hu­man­it­arian Lo­gist­ics (EURO HOpe) and WU-Vi­enna Uni­versity of Eco­nom­ics and Busi­ness are or­gan­iz­ing the second EURO HOpe min­i-­con­fer­ence in Vi­enna. The dates are 29 and 30 June 2017.

After the great suc­cess of the first EURO HOpe min­i-­con­fer­ence 2016, hos­ted by Kühne Lo­gist­ics Uni­versity (KLU) in Ham­burg, we are look­ing for­ward to an ex­cit­ing con­fer­ence and meet­ing many of you in 2017 in Vi­enna!

For fur­ther in­form­a­tion, please con­tact the or­gan­iz­ing team at WU Vi­enna via email (chris­tian.burkart@wu.ac.at).
The EURO HOpe min­i-­con­fer­ence 2017 is par­tially fun­ded by the Aus­trian Science Fund (FWF):Pro­ject 26015
A lim­ited amount of money is avail­able as travel sup­port for speak­ers. If you need assist­ance, please in­dic­ate this in an email to us.