Business, Economics and Social Sciences
The content on this page is currently available in German only.
International Business Administration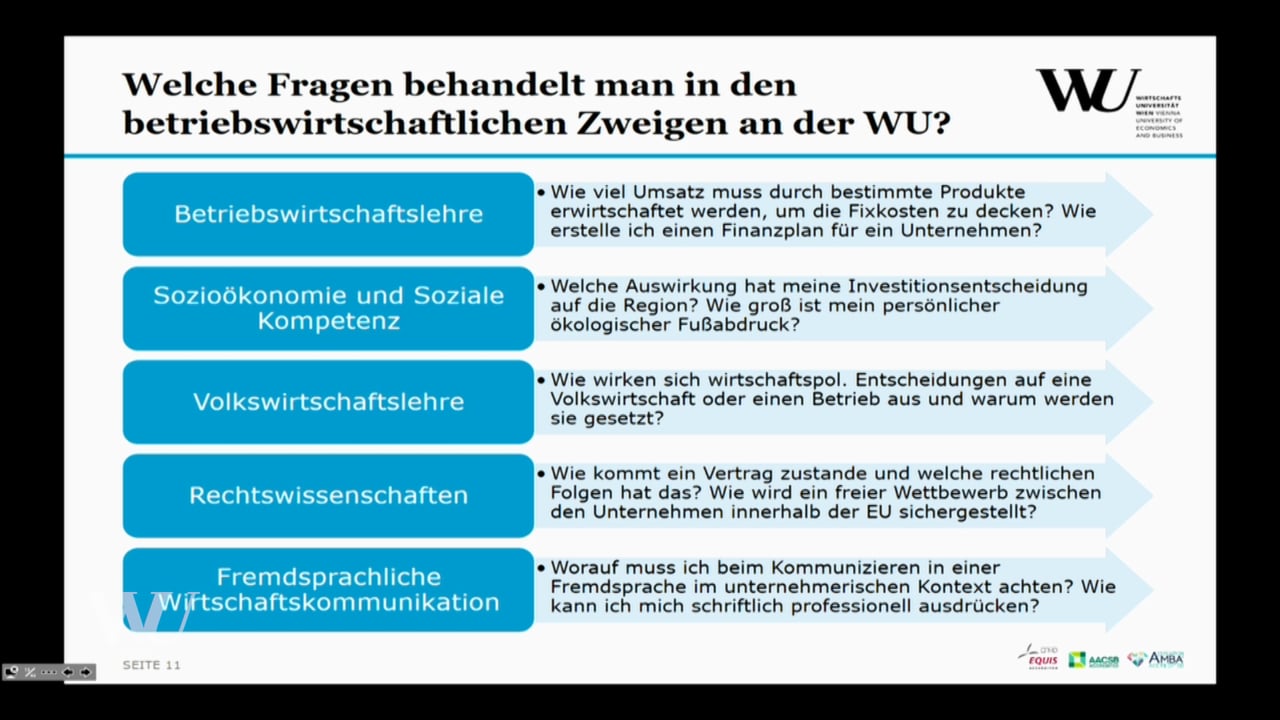 Die Studienzweige BW und IBW
Tag der offenen Tür, 07.12.2018
Mindestens zwei fremde Wirtschaftssprachen und eine verpflichtende Auslandserfahrung machen den Studienzweig IBW insbesondere für Studierende mit internationaler Orientierung interessant.
Bei den Fremdsprachen können Sie neben Englisch Französisch, Italienisch, Russisch oder Spanisch als zweite Fremdsprache wählen.

Für ein Auslandssemester stehen rund 180 Partneruniversitäten weltweit zur Wahl.

Im Rahmen von zwei "Speziellen Betriebswirtschaftslehren" setzen Sie individuelle Ausbildungsschwerpunkte, einzelne Spezialisierungen werden auch zur Gänze in englischer Sprache angeboten.
Der Studienzweig IBW bereitet die Absolvent/inn/en auf Karrieren in einem internationalen und interkulturellen Umfeld vor. Darüber hinaus haben Studierende die Möglichkeit der Fortsetzung Ihrer akademischen Karriere im Rahmen eines Masterstudiums an der WU, im In- oder Ausland.
"IBW war eine außergewöhnliche Erfahrung, weil ich mich nicht nur sprachlich weiterentwickelt habe sondern auch kulturell und sozial."

Katerina Koci, 24
Learn more!
Economics & Socioeconomics